What is Viva Magenta?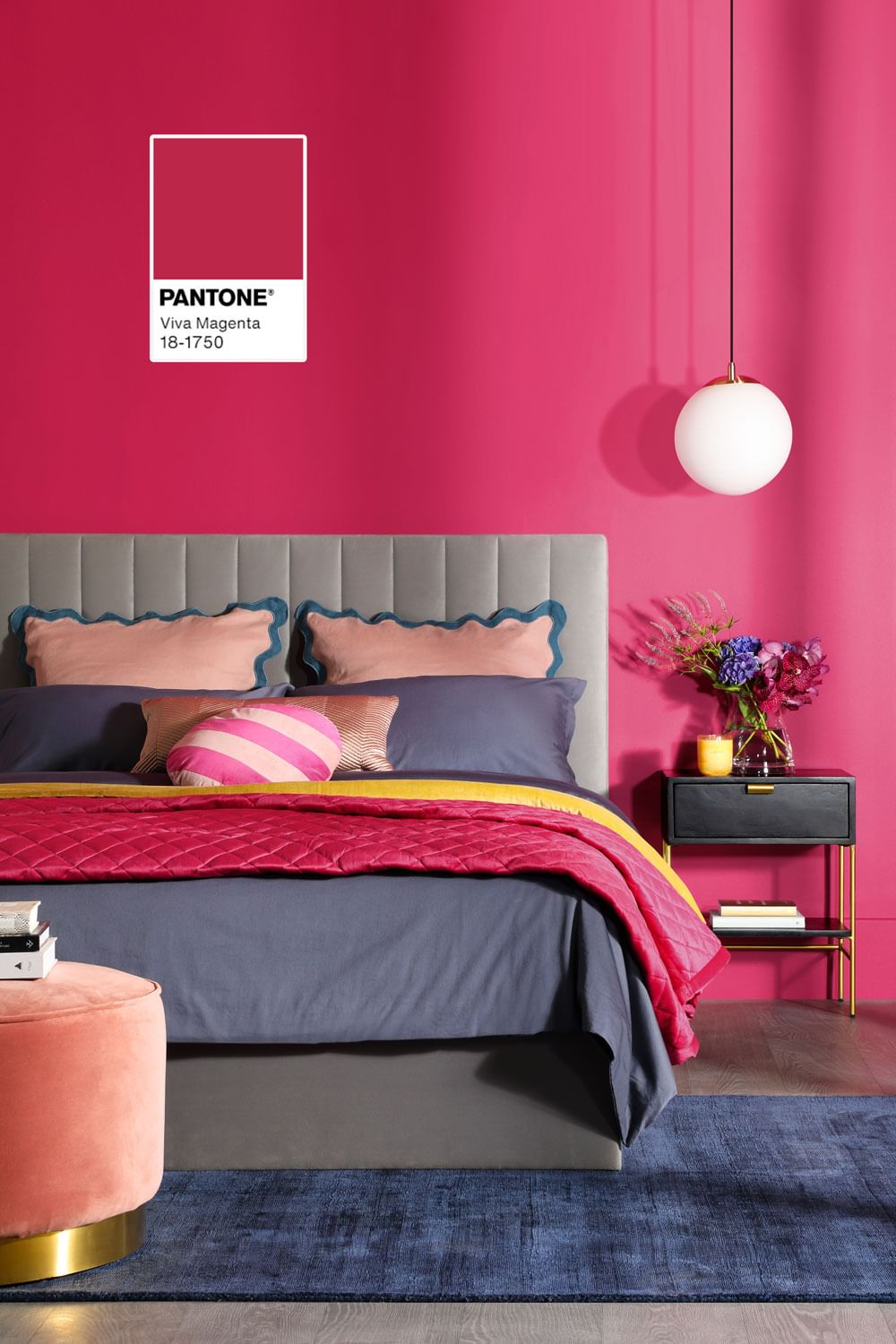 Viva Magenta is a bold, fearless red hue that refuses to be ignored. Its flamboyant spirit connects us to both the galaxy and tech innovations. This playful colour is here to inject optimism into our everyday lives with its bright confidence after a turbulent start to this decade.
Read on to find out how to style this colour at home.
1. Introduce Viva Magenta as an accent colour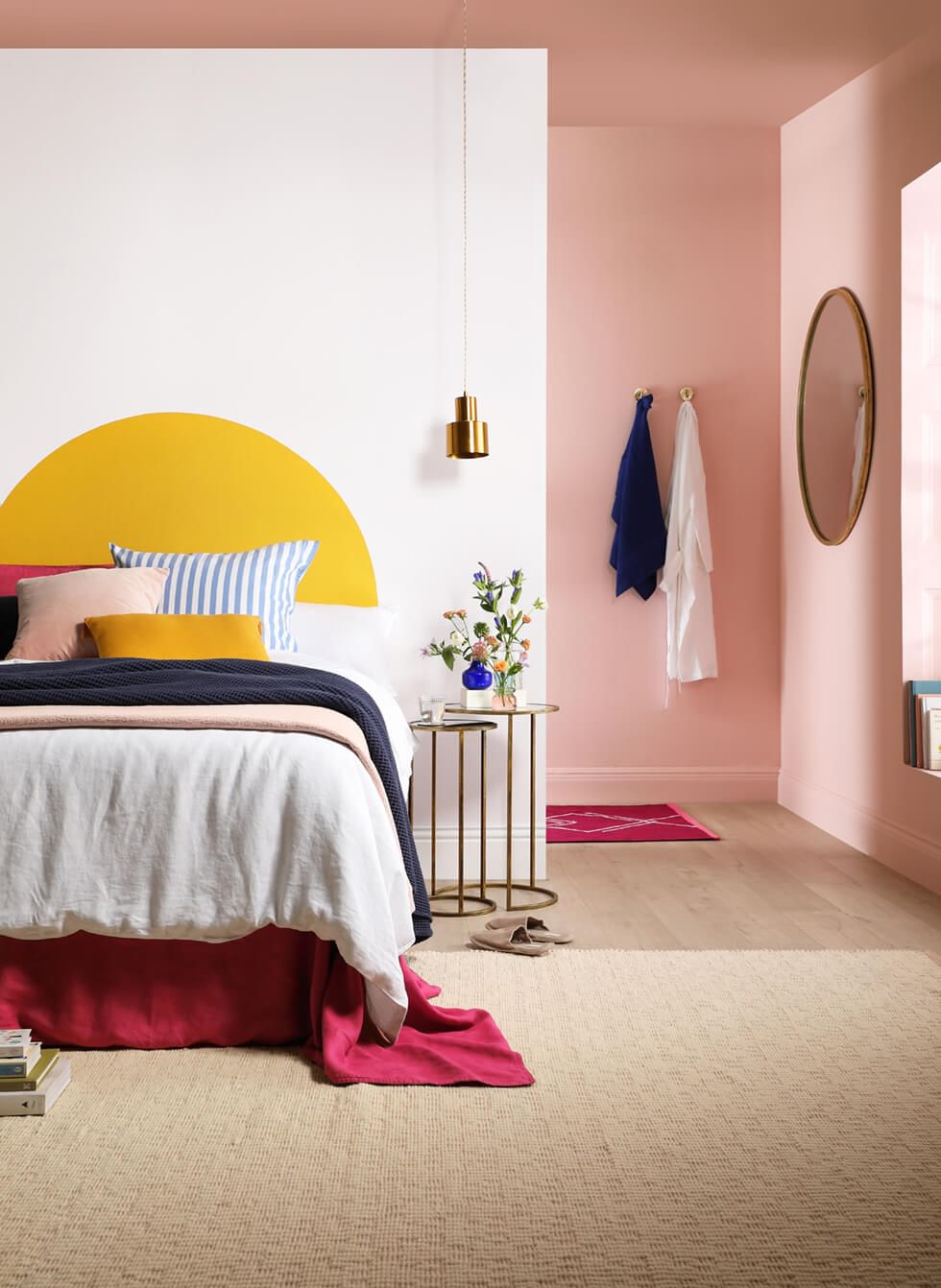 Viva Magenta is a strong, saturated colour that enjoys its moment in the spotlight but is also a great accent colour. Make a statement by colour-blocking Viva Magenta with cosy pastels. Bring warmth and freshness with light pink accent walls and a bold yellow headboard. Layer the pastels with Viva Magenta accessories such as a bed throw and rug for chic pops of colour.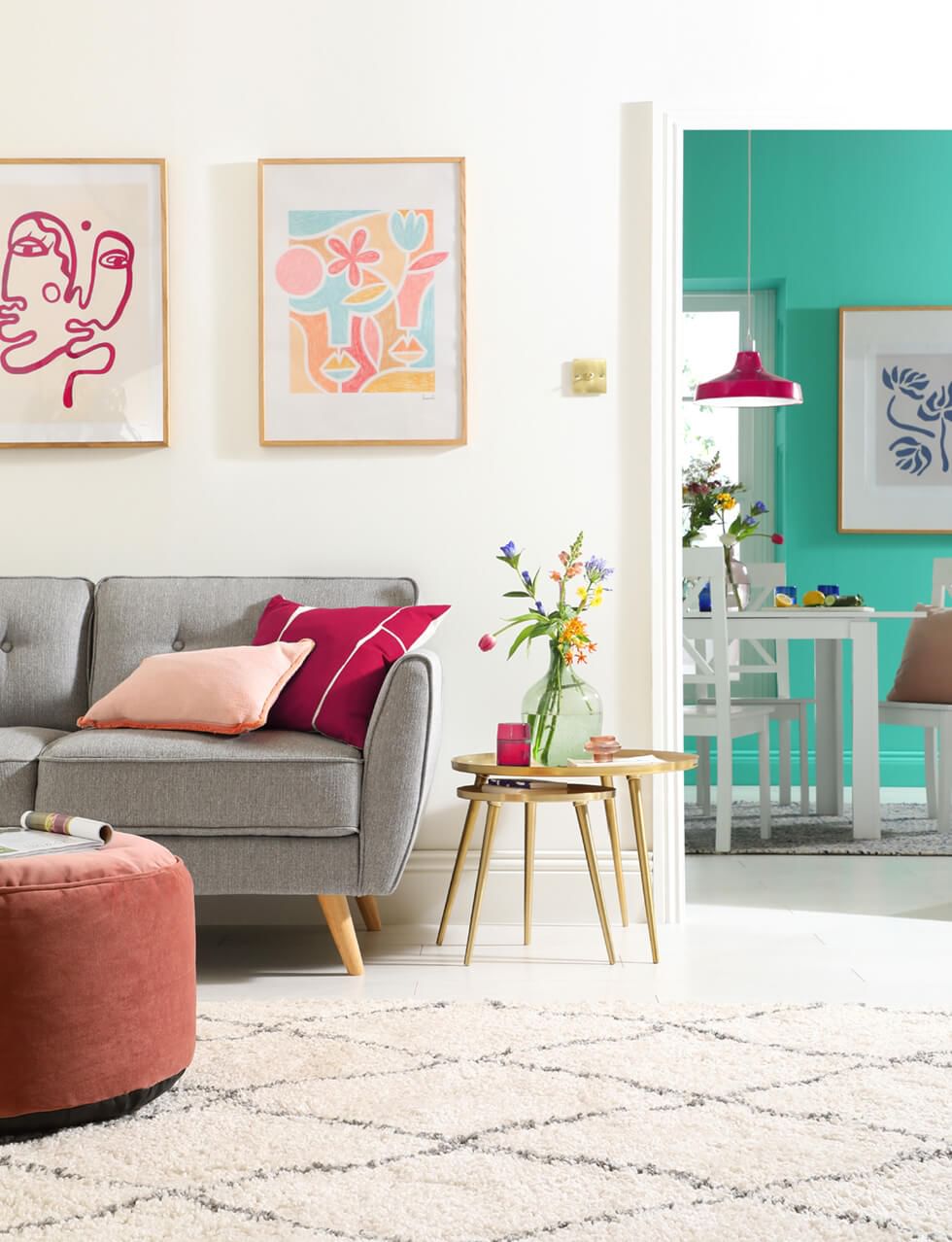 You can also highlight Viva Magenta's vibrancy in the living room with cushions or artwork which will add a playful twist. Similar to the bedroom, contrast Viva Magenta with other bright colours such as navy blue or turquoise to bring out its rich, warm undertone. Ground the room with a neutral base such as white walls and a grey sofa to emphasise the accents.

2. Go all out with a dramatic feature wall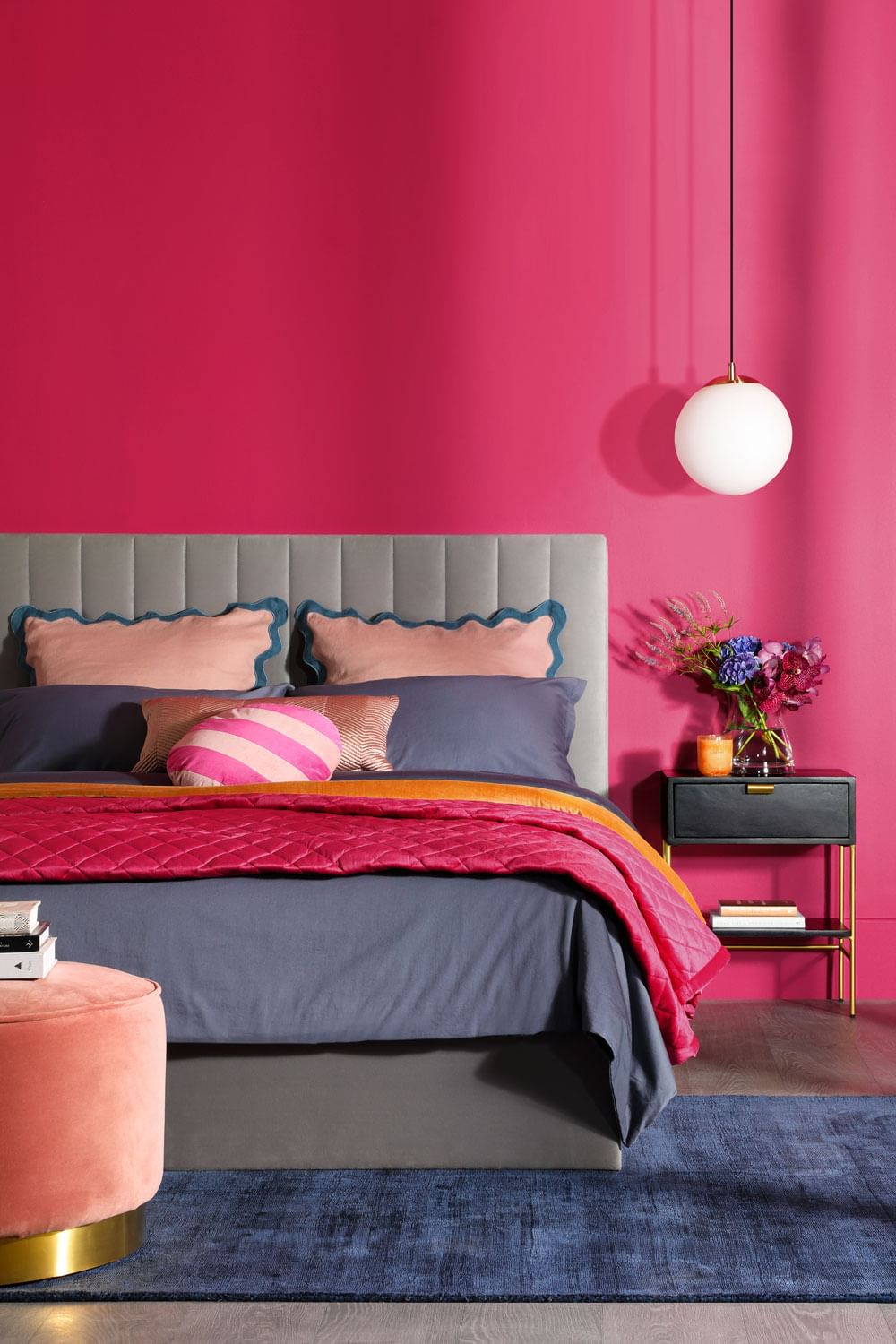 If you're in an unconventional mood, introduce Viva Magenta with a feature wall in the bedroom. Anchor the room with a grey velvet bed to layer with more pink or red accents. This also invites you to step away from clean linear lines and experiment with fun, quirky shapes such as scalloped cushions or curved furniture like a footstool. Pair Viva Magenta with luxe contrasts by bringing in accessories in gold or brass finishes.