ƒ
Romance, sunkissed warmth and gentle contrasts: terracotta is a colour that evokes all this and more. Its versatility also makes it a fun shade to play around with! Whether used in soft washes on the walls or fabrics, or as a more solid, punchy statement, terracotta speaks of effortless ease and earthy chic.
In fact, this palette is slowly seeing a revival in modern homes, and it lends a particularly punchy look especially when styled with monochromatic elements (as we did above).
Often conjuring images of pottery and earthenware, the terracotta trend actually captures a wide array of different colours: brownish reds, ochre-tinged oranges, shades of dusty clay. So you could almost think of it as a feel, more than just a tab on the colour wheel.
But! We've done some of the legwork and organised some inspiration (95%) and explanation (5%) for terracotta shades in three major families.
One: Leaning Towards Orange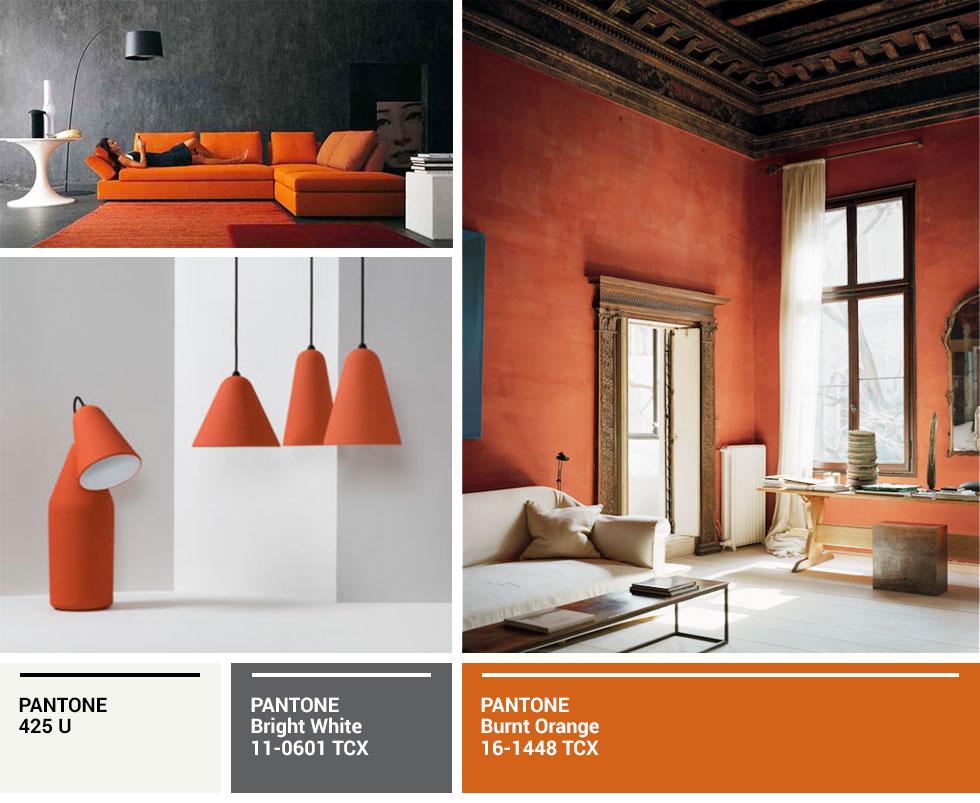 Shades of terracotta that err on the orange side can be a more calming take on a bright, energetic colour. While still packing the unmistakable visual wallop of orange, this is softened by a darker, burnished quality that plays well with muted tones of clay and grey as well as crisp white.
This modern take on terracotta now allows everyone to get creative with decor and accessories, which is a far cry from its more common use in flower pots and sculpting. For a lighter touch, consider adding this tone in smaller doses around the house: playful lamps, soft throws and cushions - these are all great ways to get started.
Two: Brown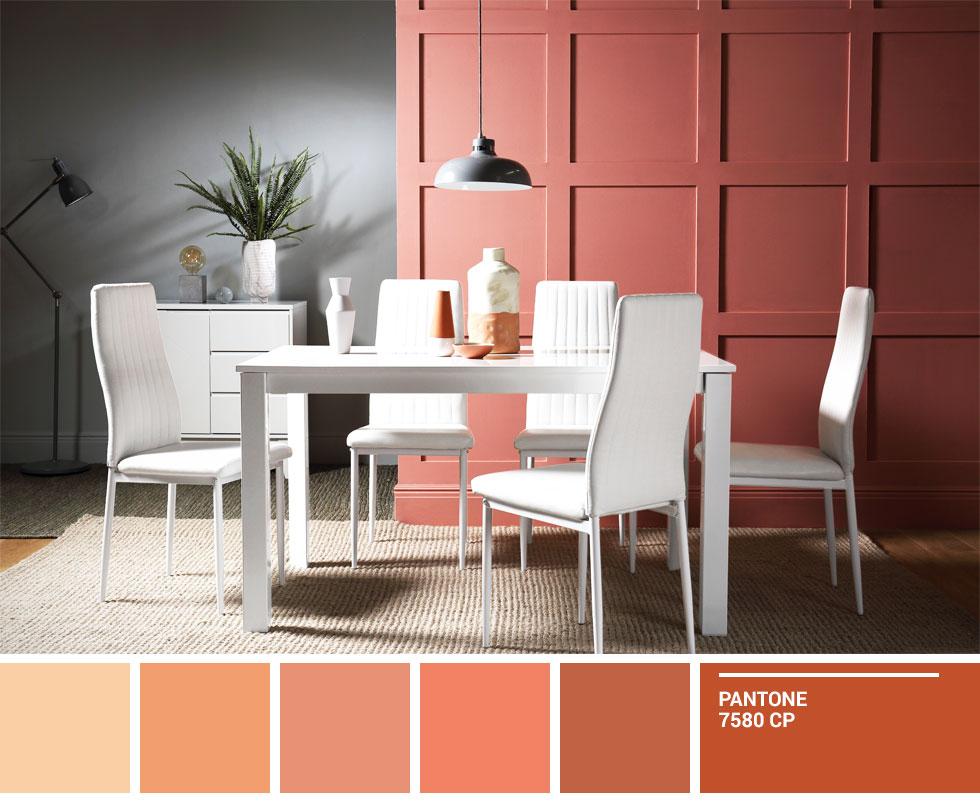 Moving on from one bold shade to another, albeit one with a very different feel. While orange might be the playful one, brown-based terracotta is the elegant, older sister with a relaxed sense of style.
With its baked russet tones, this side of terracotta adds cosiness to a space. It is a very warm, inviting shade, making it particularly suited to the dining and living room: where you welcome guests into your home and want to encourage mingling and conversation.
While it seems imposing on paper, shades of cinnamon can actually be tranquil and calming- while still maintaining a touch of the dramatic.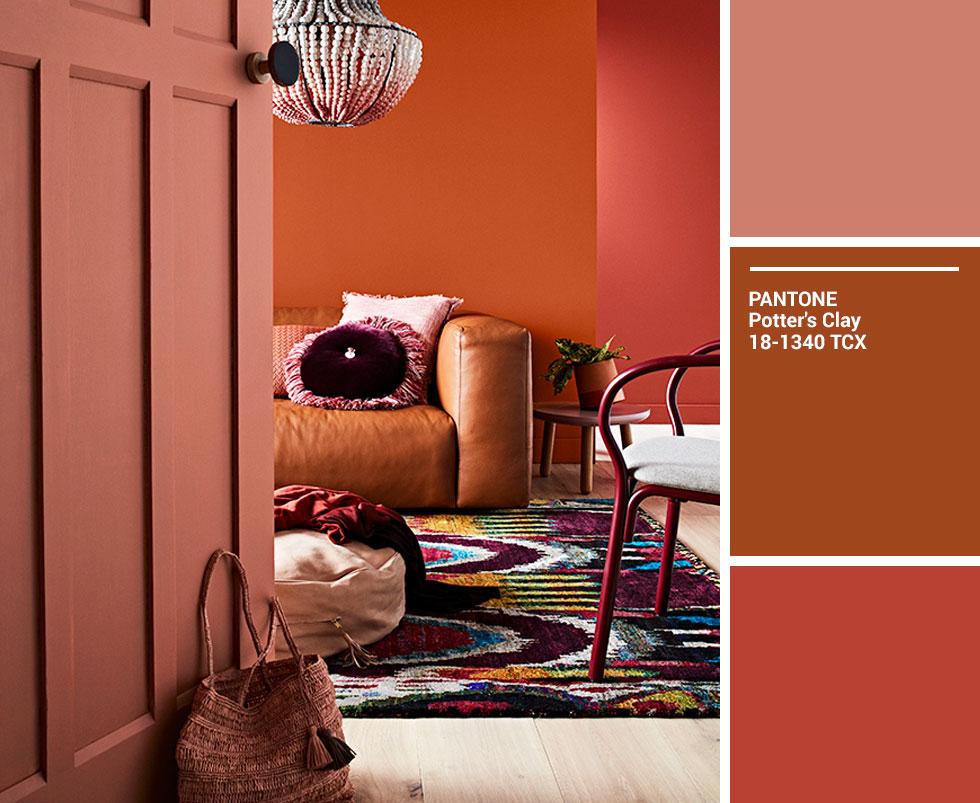 It's not just all earthen browns here either - part of the fun involves reading between the lines of this trend. To introduce different yet complimentary accents to your terracotta-themed space, we recommend styling it with dusty pinks and soft reds for an inviting and romantic setting. For instance, the light coloured pillows and pouffe above balances out the strong tonal shades perfectly.
This interior is a multifaceted summer look that transitions easily into autumn.
Three: Red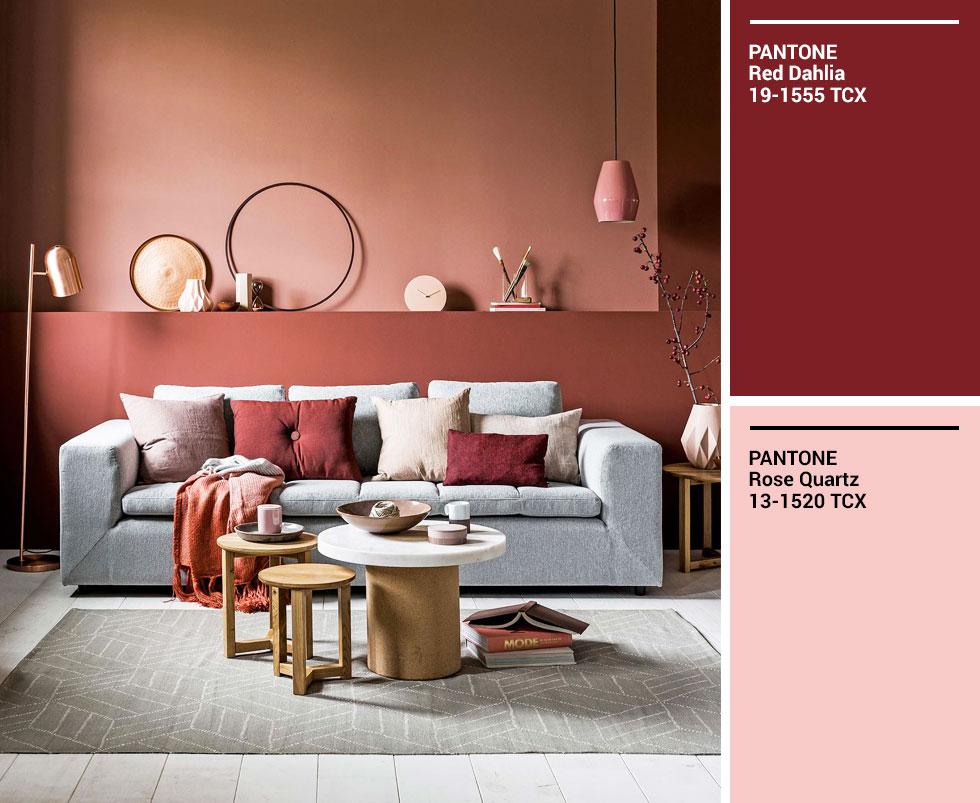 Fiery and passionate, the redder shades of this trend make a strong statement. Red is generally an intense colour that stimulates the senses and amps up energy. Red tones in terracotta retain some of that spirit while also being softer, more muted, creating an attractive space to lounge back.
So introduce a rich, paprika shade to your dining or outdoor areas and transport your family (and guests) to Mexico or Tuscany, as a subtle nod to an eternal summer lifestyle. This shade makes a strong visual impact along its brown and orange counterparts, or you can keep it monochromatic by using a darker red as an accent and anchor in your space, or lighten it up with lovely, dusty pink accessories.
There you have it: different tones of terracotta that have hugely different moods and styles. But the essence remains. Regardless of which shade of terracotta calls to you, there is an air of romance and soft warmth that makes this trend a sweet way to dress up and refresh your home for a new season.