Soft creams and whites, take note - there's a new neutral on the block. Ultra Violet may be Pantone's chosen colour of 2018, but Pinterest's colour of the moment goes to the subtle shade of sage.
Its soothing, desaturated tones give sage an approachable feel that's both familiar and sophisticated. So whether you opt to go light or embrace the dark side of sage, you'll find that it's a fresh alternative to common neutrals - and it's great for providing a blank slate to decorate too.
Light Sage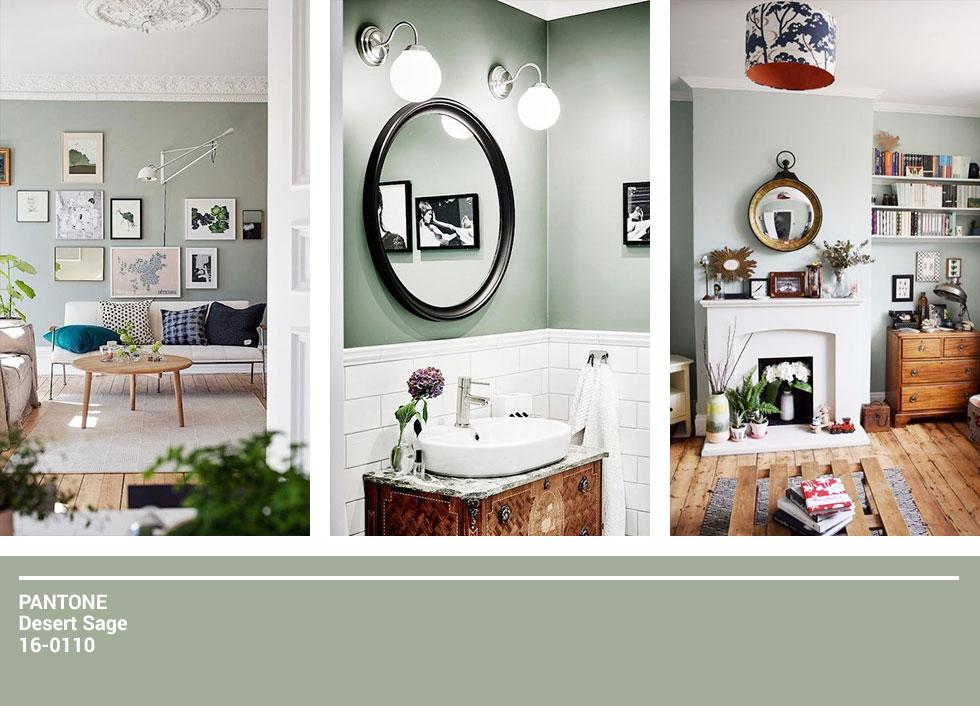 Pale sage with its light, watered down hues, is grey's cooler cousin. Soft and calming, it lends a fresh contemporary look that still has an element of the unexpected. Like grey, it's also very versatile - paired with light furniture and oak accessories, you'll have a modern, Scandinavian-inspired space, while dark furniture will look sophisticated and elegant.
Both dark and light looks instantly give a cosy, modern feel to the living room or even the bathroom - a room that's constantly overlooked.
When kept to a silvery shade, sage can double as a unique substitute for white. For drama and luxury, add to the space with hints of gold, brass, or black. And of course, to balance out the contrast, our foolproof formula of layering with textures will always do the trick!
Warm Sage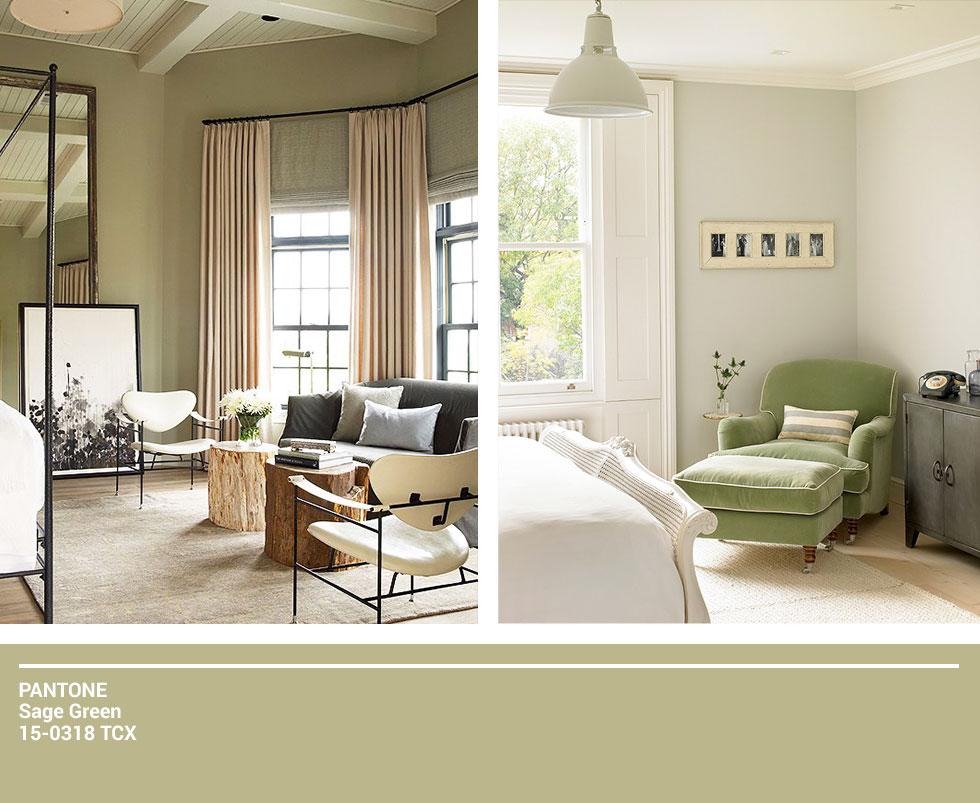 Not all sage is cool-toned and edged with gray - warmer tones of sage, grounded with hints of brown and red are also lovely fits in the home. With its soft, adaptable qualities, these shades pair well with wooden tones and even unexpected shades such as burnt orange.
This colour is a beautiful fit for kitchens and bedrooms as they can be energising as well as soothing, creating a comfortable, rustic approach, or a tranquil backdrop to relax in after a long day.
Not just a colour scheme for the wall, sage can also work as a pleasant, gentle pop of colour on accent pieces such as armchairs and kitchen cabinets.
Deep Sage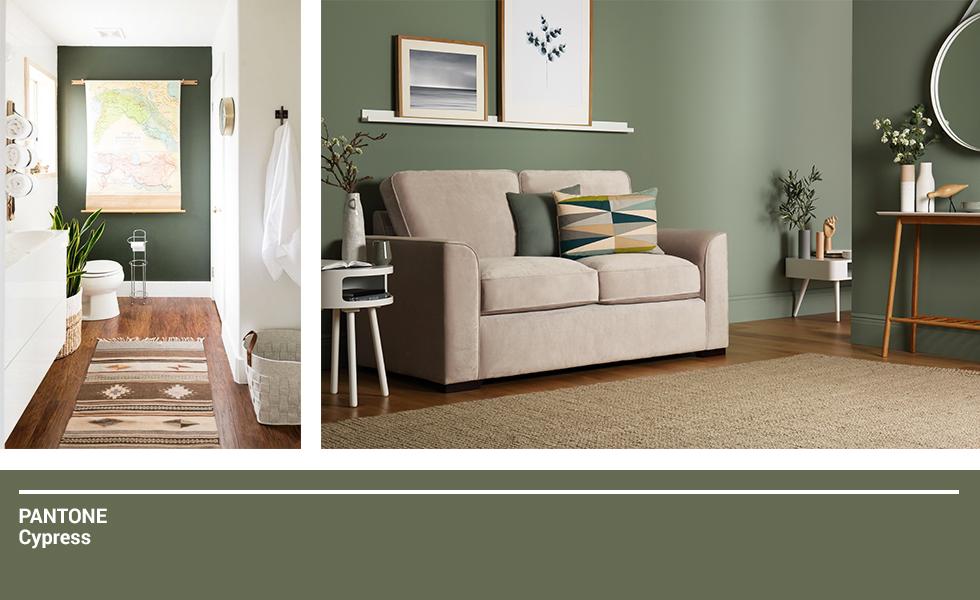 But perhaps you've never been a fan of neutrals, preferring instead the bigger, bolder route, the one lined with greater drama and contrast. If that sounds like you, deep sage is your sweet spot for this colour.
With the calming qualities of green without the jewelled undertones of teal and emerald, or the utilitarian nature of khaki, dark sage is a rich, approachable colour for your home. It creates an elegant contrast when styled with cream and white shades, a great example of sage's versatility as a neutral substitute.
There's also lots of room to play with the decor, either opting for marsala and mustard for a sophisticated look, or going pink for a touch of fun.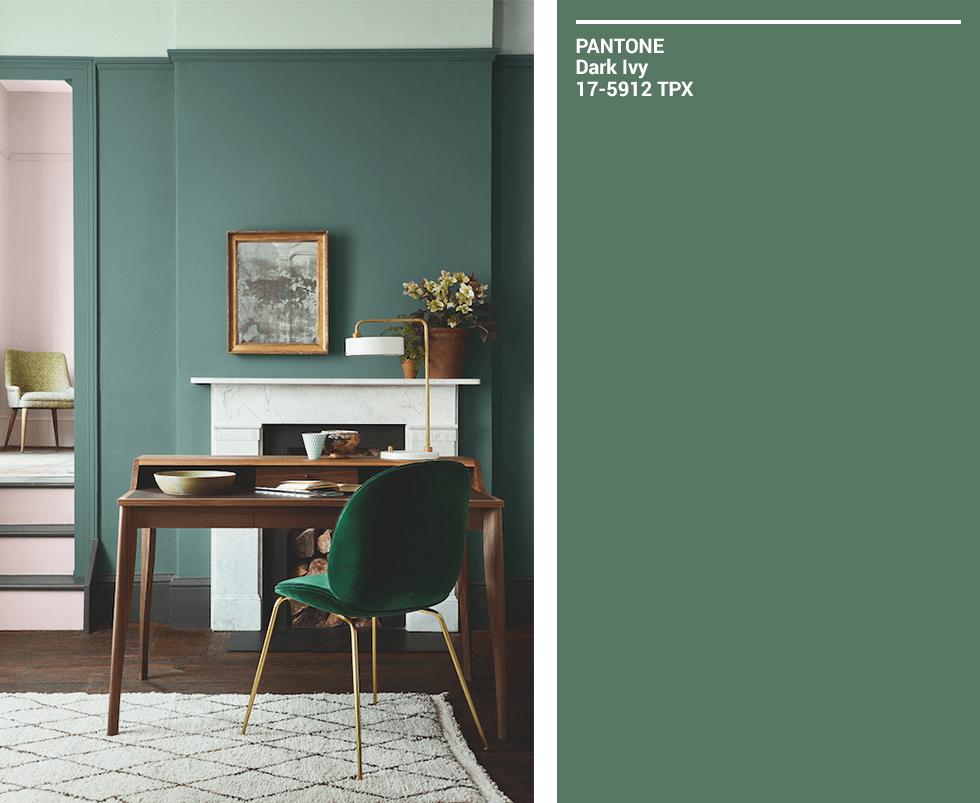 Sage's many faces has proven that it can handle pops of colour, and dark sage is no different. Soft shades of pink and off-white harmonise well with this deep tone - well-placed brass accents and dark wood furniture would work here too.
Playing well with others without blending too easily into the background, sage is a wonderful choice to add colour and verve into your home - an unusual and versatile classic that will be a perennial favourite.