From vibrant, tropical prints to fresh, calming accents, 2018 has been an adventurous year for colour. And we're just getting started, with more unique shades such as Pantone's Ultra Violet taking centre stage as this year's It colour.
For decorating reference (or just for visual delight), we've compiled a series of tips and gorgeous images based on three trending colours: Mauve, Sailor Blue, and of course, Ultra Violet. So read on, and get inspired along the way!
Mauve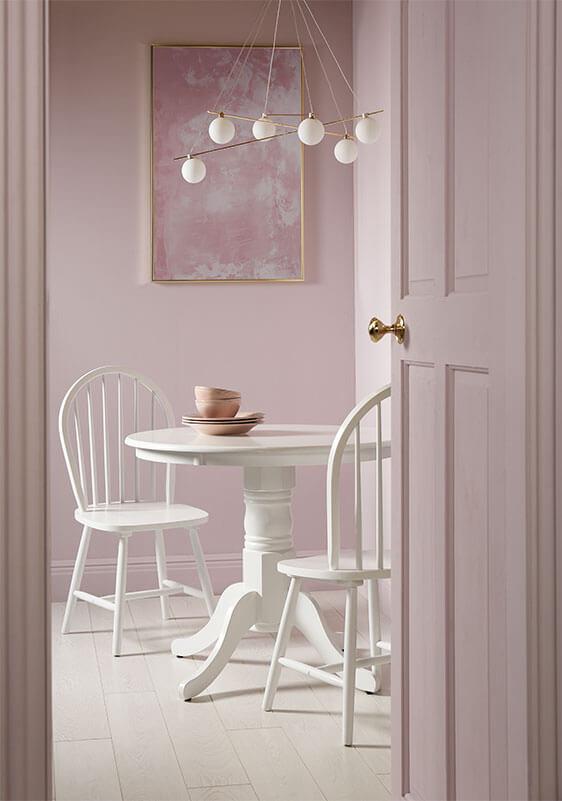 Could mauve be the next noteworthy neutral? Ask, and you might just receive - this dusty shade is a gentle classic, offering a subtle pop of colour in place of the usual whites and creams.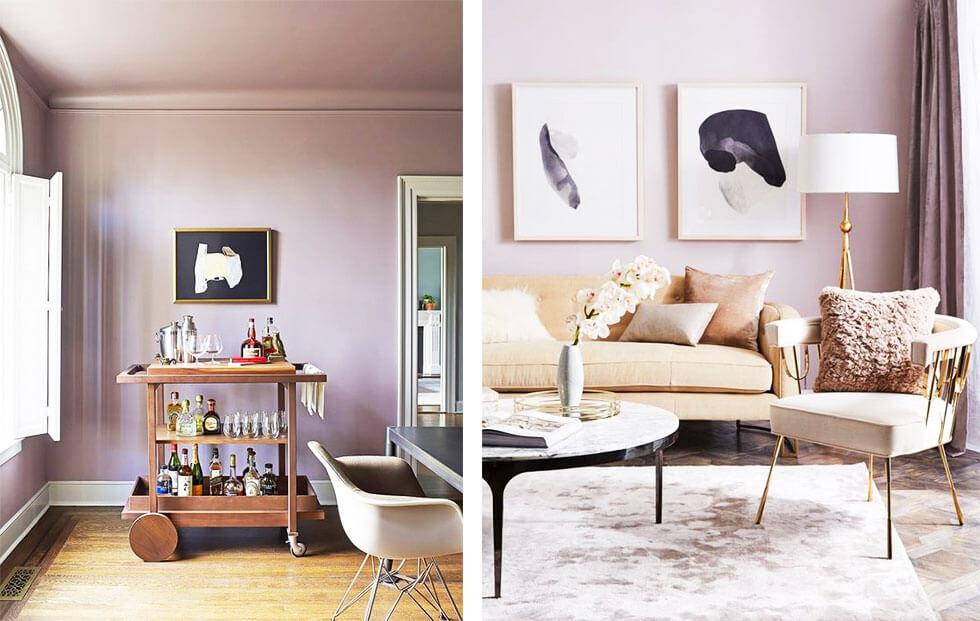 Mauve is a demure, versatile colour that works with a variety of textures and looks, perfect if you're always experimenting with eclectic or unique finds. Wooden elements like a bar cart or a solid dining table will play up its vintage, rustic side. If you're aiming for a contemporary chic approach, light furniture and decor are classic choices that harmonise well with mauve.
Naturally, indoor greenery will add to this colour's peaceful (and romantic!) vibe, and for an extra sprinkle of luxury, you can never go wrong with gold or marble accents.
Sailor Blue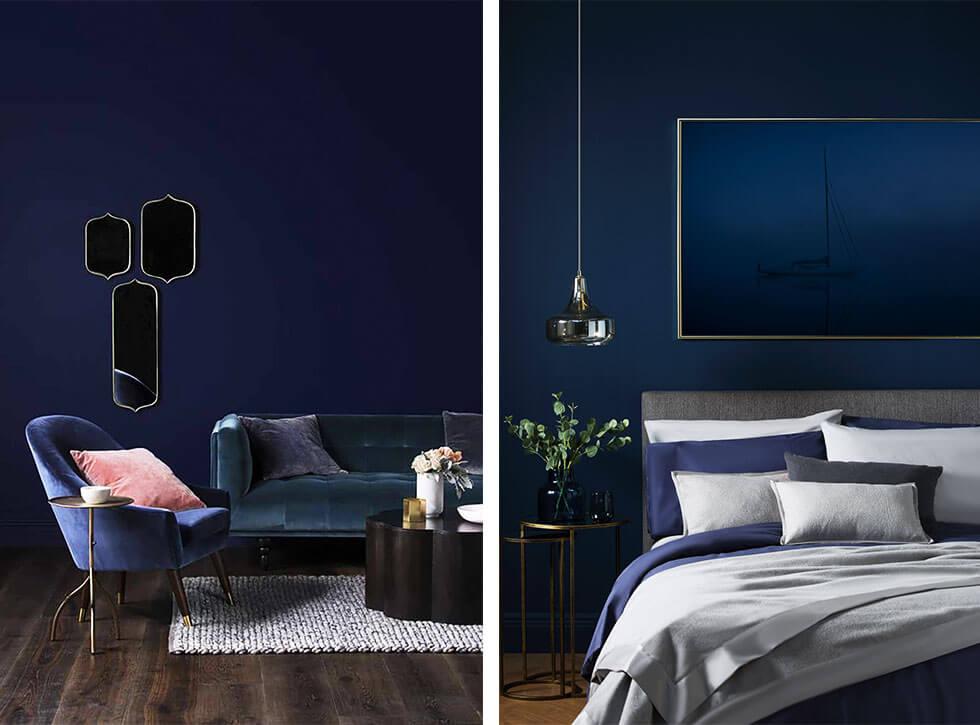 Similar to the ocean, Sailor Blue evokes an aura of mystery along with a calming ambience.
This autumnal colour ranks high on the glam scale and can make a punchy statement when applied strategically. With its striking appearance, Sailor Blue is a perfect background for lighter shades to stand out. Bounce off its deep undertones with eye-catching hues like baby pink, or stick with classic neutrals like whites and greys.
And for even more cosiness and comfort, this shade of blue is the perfect colour to try out in the living room or bedroom. Especially with different types of soft textures and finishes - we recommend velvet and knits for the full Hygge effect.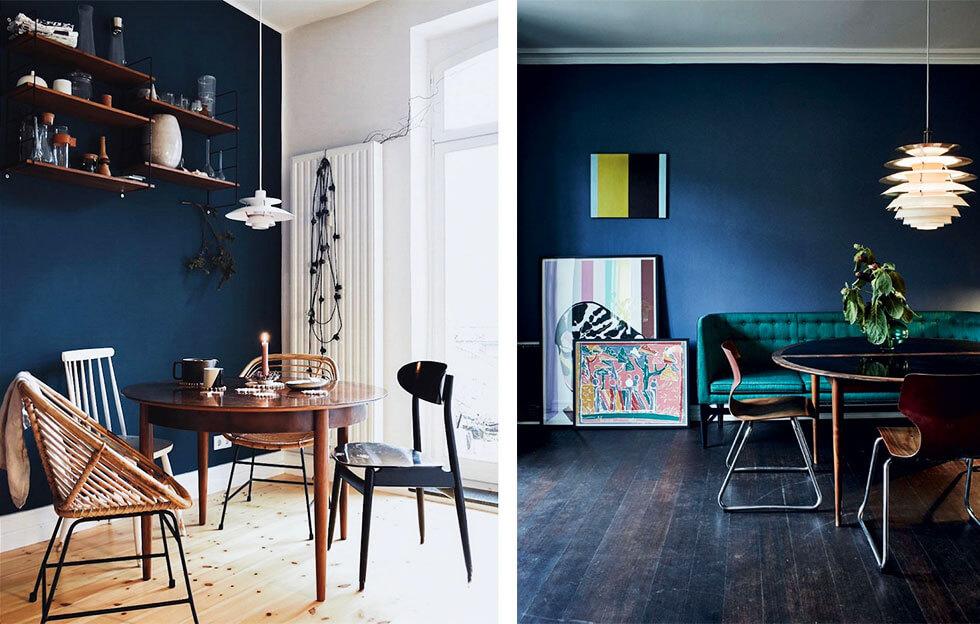 Its glamorous qualities also make it perfect for a contemporary space - consider it as a feature wall or match it with dark furniture for a modern touch. Metallic elements like steel will work for a sleek, industrial look, or opt for a touch of glitter with gold - one of our favourite finishing touches.
Ultra Violet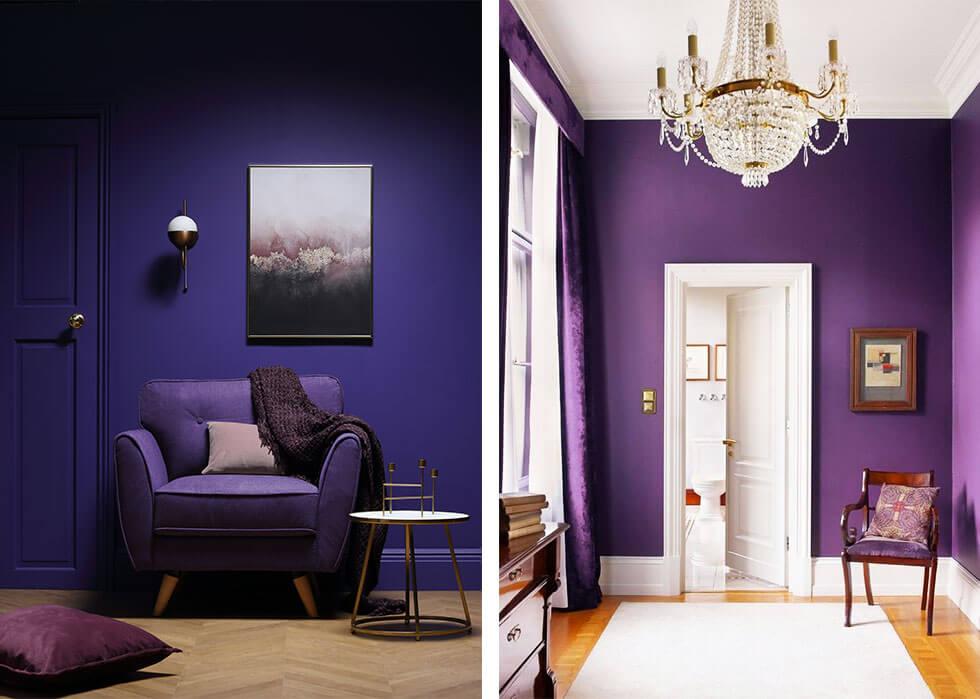 A fresh and dramatic departure from last year's verdant colour, Ultra Violet is making its presence felt as a provocative shade in the home.
This isn't a hue for shrinking violets - this bright, punchy shade of purple lends an original quality to the home and is a powerful statement colour. Set against lighter colours, this hue really stands out, and for more drama, brass and velvet accents truly bring out Ultra Violet's richness and edge.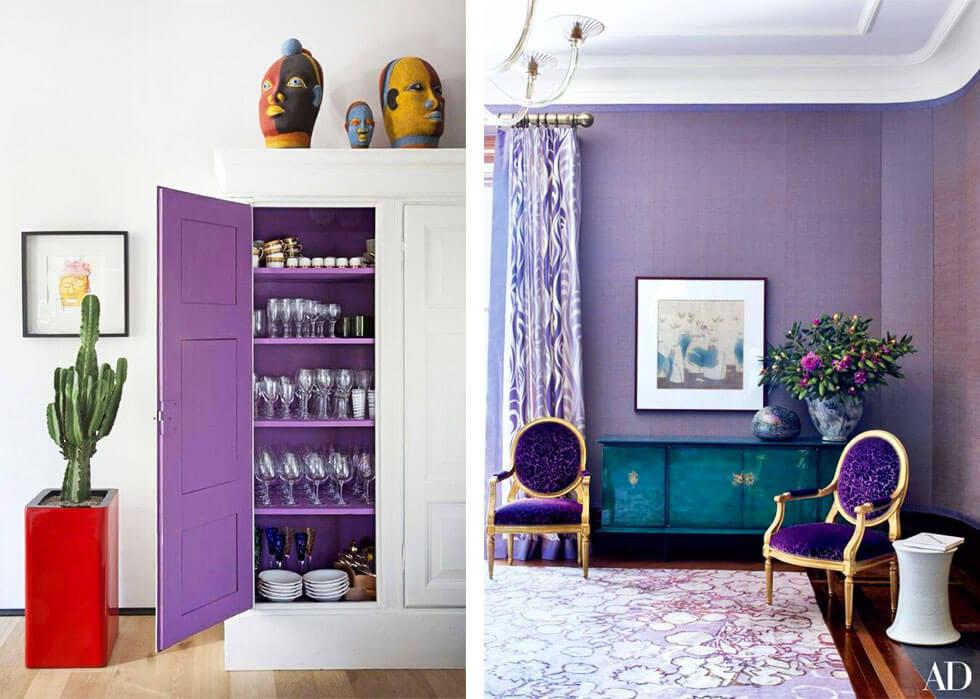 There are other cool, subtle ways to highlight this colour in your home. It works great with a peekaboo approach like this cabinet above, offering a pleasant element of surprise and pop in an airy home.
Its darker hues also match well with jewel tones for an elegant, timeless effect. Emerald, and even mustard, can be intriguing complementary colours, creating a stylish interior that's also incredibly welcoming.
This versatile shade suits a variety of furniture and interior styles, but it absolutely shines with traditional or vintage furniture for the right balance of nostalgia and a cool modern touch.