8 guaranteed ways to increase your bedroom storage
Find creative ideas that will help solve your storage woes & utilise space you never knew you had.
As the saying goes, "A tidy room is a tidy mind" – and while we'd agree, we're also inclined to ask, "but where would all our stuff go?"
As homes get smaller - especially in urban areas – the lack of storage space has become one of the most common problems that we face when it comes to keeping our belongings in check. If it feels like an uphill battle, here are some creative ideas that will help solve your storage woes and make use of space you never knew you had. Read on for guaranteed ways to increase your bedroom storage.
1. Keep seasonal items in another part of the home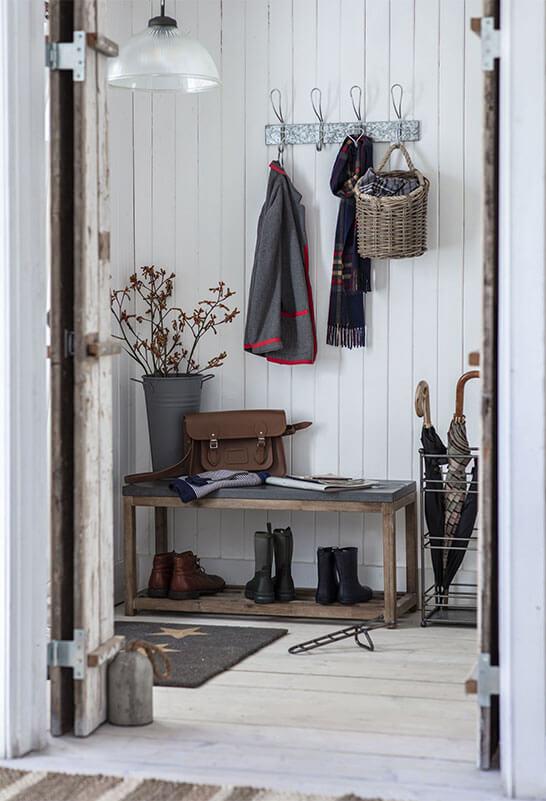 Before buying shelves or starting a DIY project, decide what actually belongs in your bedroom. Seasonal items such as winter coats or summer clothing can be moved into another part of the home, like the living room hallway closet or in the guest room. For smaller homes without the extra room to store out-of-season clothing, vacuum pack winter wear and store in compression bags to minimise bulk.
2. Invest in storage organisers for your closet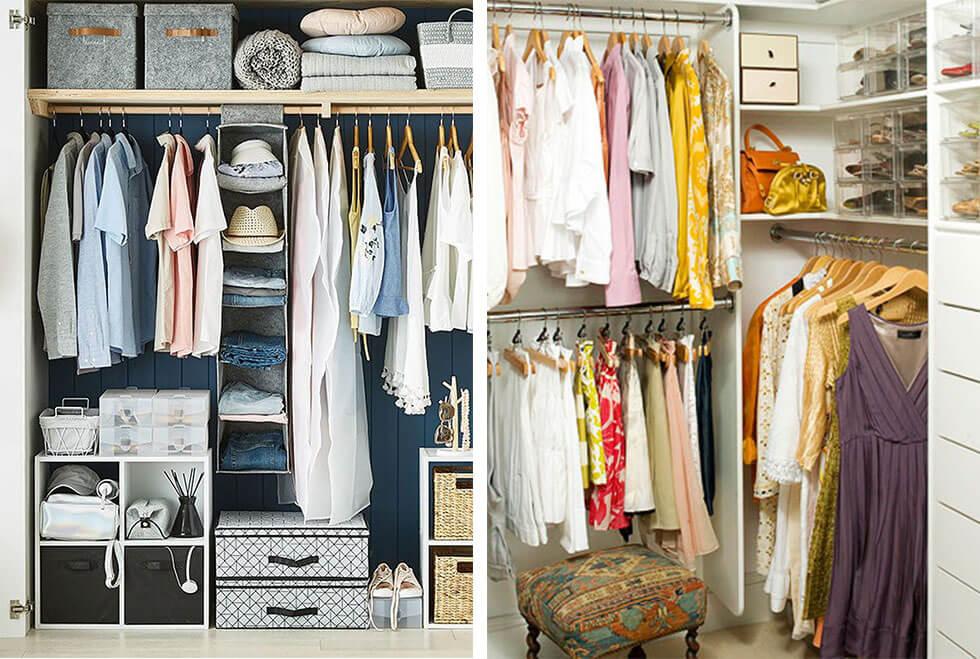 Not fully utilising your space may be contributing to limited storage woes. Look at creative storage solutions like a hanging shelf organiser to store shoes, clothes and accessories neatly. Adding an extra extender rod to your closet is another clever trick for more wardrobe space. These are also great workarounds if you're renting and can't make much changes to your home.
3. Get a clothing rack or build an open wardrobe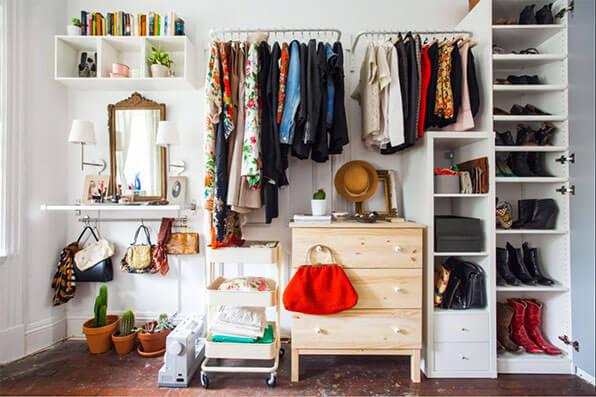 If your bedroom doesn't come with closet space, consider building your own open concept wardrobe. Install racks and open shelves for hanging clothing, and use a small dresser for foldable items. Nifty hooks can easily be added to hanging rods to hold bags, while a wheel cart stores trinkets and accessories neatly.
4. Look for a bed with storage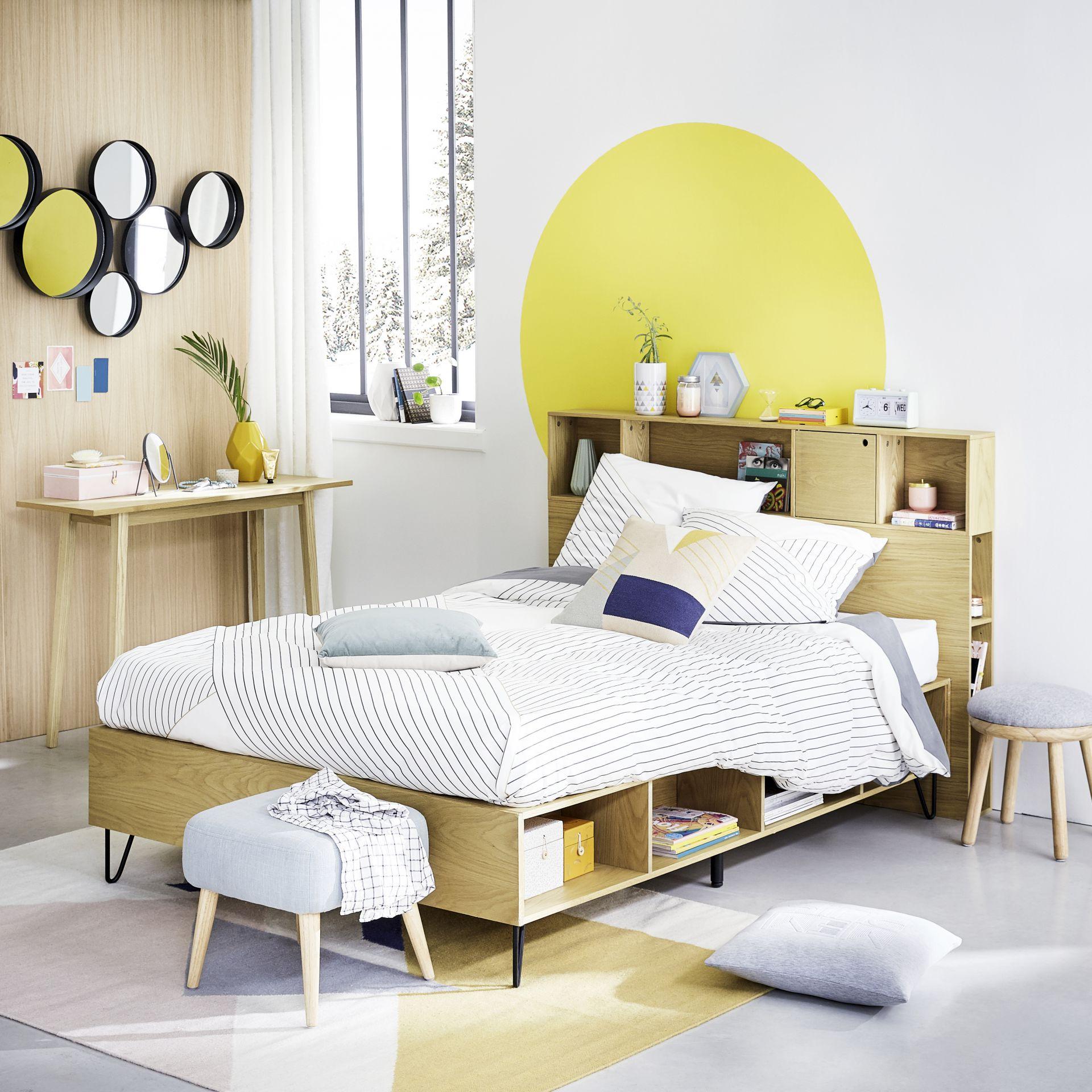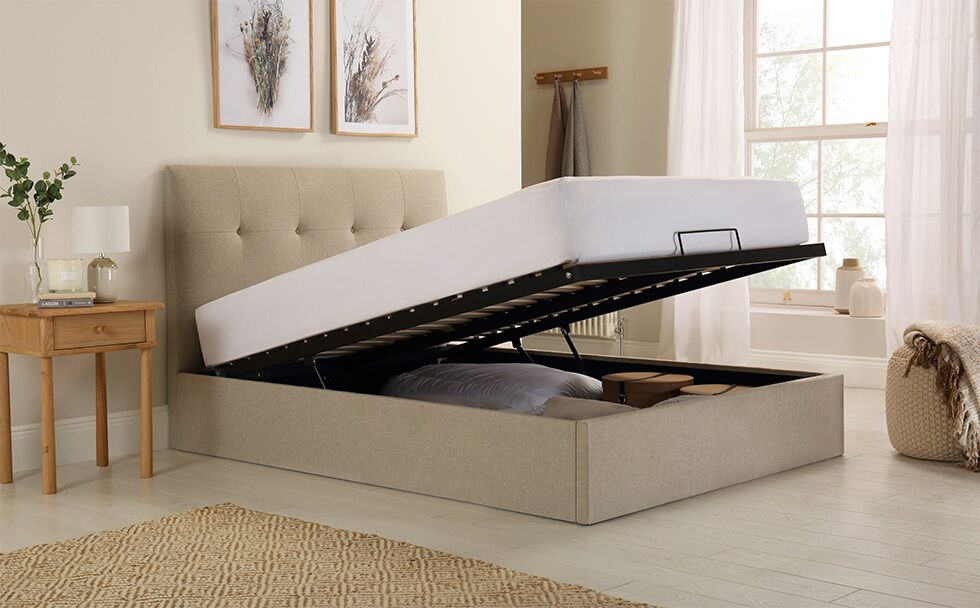 When space is a luxury in smaller homes, look for furniture that's cleverly designed with storage. It's the easiest way to solve storage woes without needing to bring in additional furniture in an already tight space.
Take your pick from these bed storage ideas:
Add storage baskets under your bed
DIY a shelving unit that can easily roll out under your bed
Choose a headboard with storage shelves
5. Use a dresser as a bedside table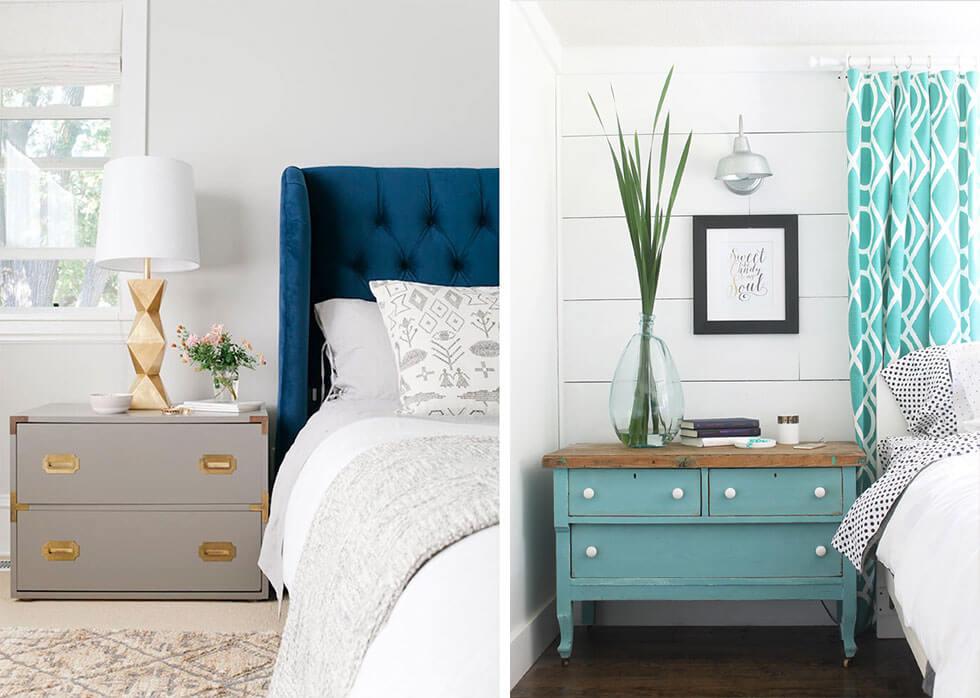 Chances are, your bedroom needs both a dresser and side tables — so why not get furniture that doubles as both?
A small dresser works wonderfully as a bedside table, eliminating the need for extra pieces in the room while providing more storage than most standard side tables.
6. Get a storage bench to store items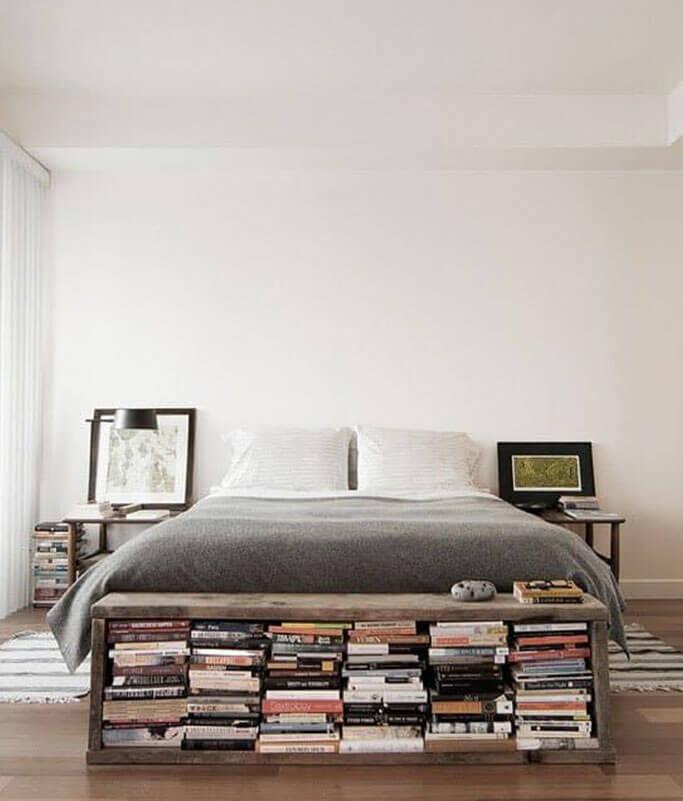 Another practical (and stylish) storage tip: use a storage bench to store small items such as books or shoes. Place it at the foot of your bed for easy access or, if you're a bookworm at heart, position it by a window to create a cosy reading nook.
Aside from a storage bench, here are some other ways to control clutter:
Use small storage cabinets instead of a table
Folding chairs that can be stored away
7. Hang items behind your door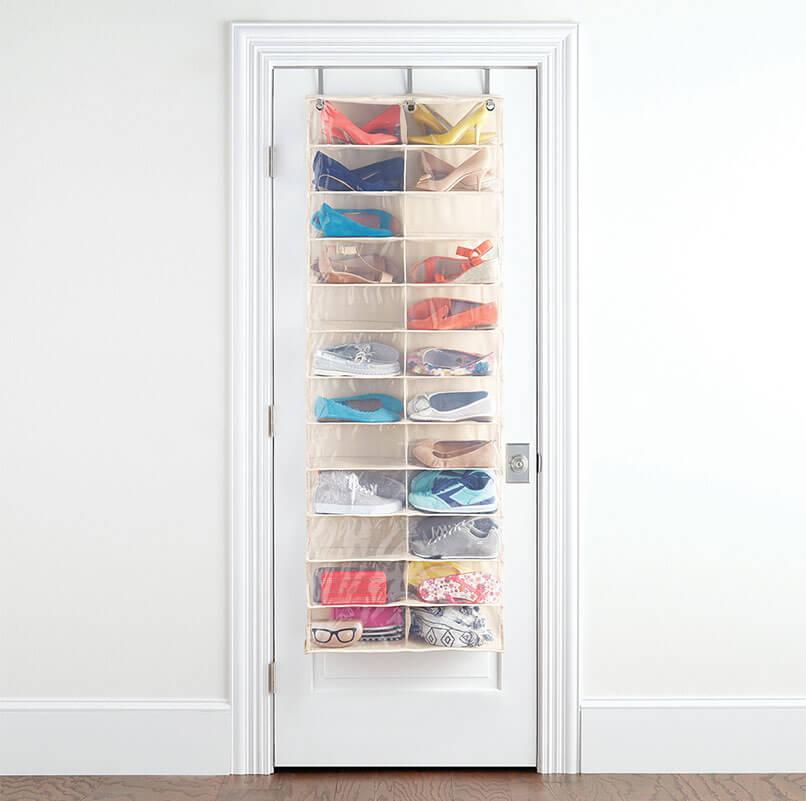 A small space doesn't leave much room to manoeuvre around, so think outside the box and look at every area as a possible storage option. A door, for instance, can be more than just an entryway to a room. Mount a hanging organiser onto your door and voila, you've got a place to neatly store shoes and clothing.
8.Install built-in storage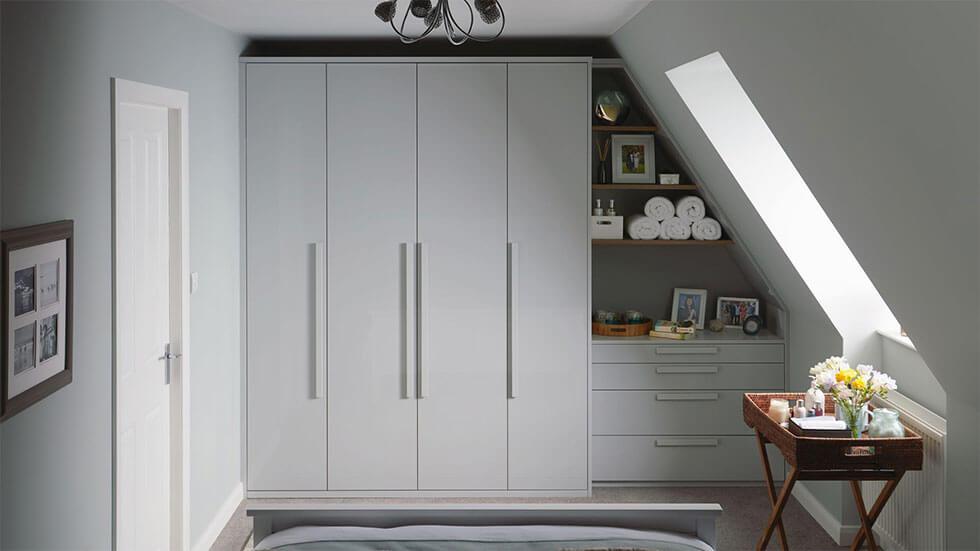 Take advantage of awkward corners in a small bedroom by installing built-in storage. This practical idea is a great way to maximise space as it blends in with the décor and keeps your storage problems in check. Also, when done well, it looks compact and organised thanks to all the built-in shelves and drawers that have been fitted in.
Here are some other built-in storage ideas for the bedroom:
Built-in storage bunk beds (ideal for kids bedroom)
Create a built-in storage wardrobe
Install built-in bookshelves
Looking for more ways to keep your bedroom clutter-free? Check out these tidying tips based on Marie Kondo's KonMari method.