Welcoming a furry friend to your humble abode is like making way for a new family member, it's an exciting but anxious time for the whole family. And with that comes the same urgent need to prep your home for their much-awaited arrival!
Pet-proofing your home is essential in keeping your dog or cat out of harm's way and that can be nerve-wracking for first-timers. But don't worry, we've done the research for you to make your home feel as comfortable as possible for your pets. Read on for some helpful tips and tricks!
1. Create a special corner for your pet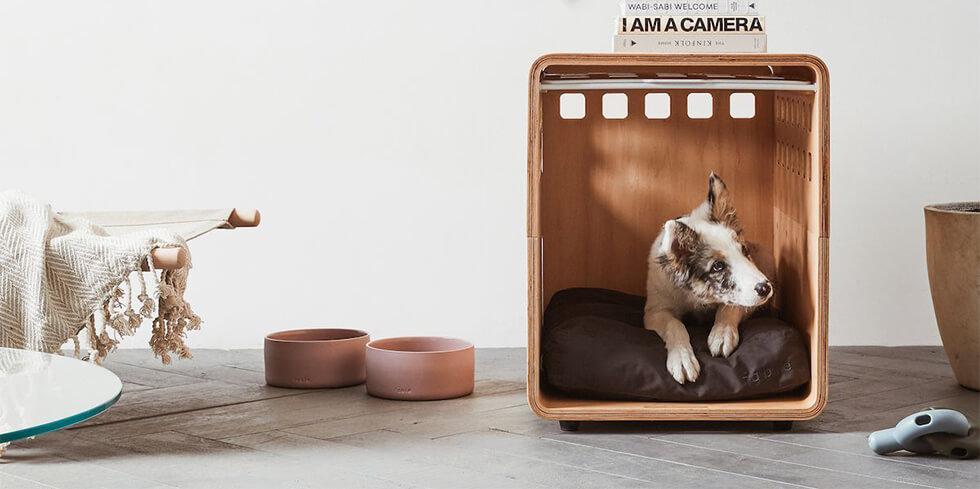 Your home is your pet's special place too and just like a small child, they can get up to a lot of mischief. Creating a special corner will help to discipline them from tearing or chewing your furniture apart.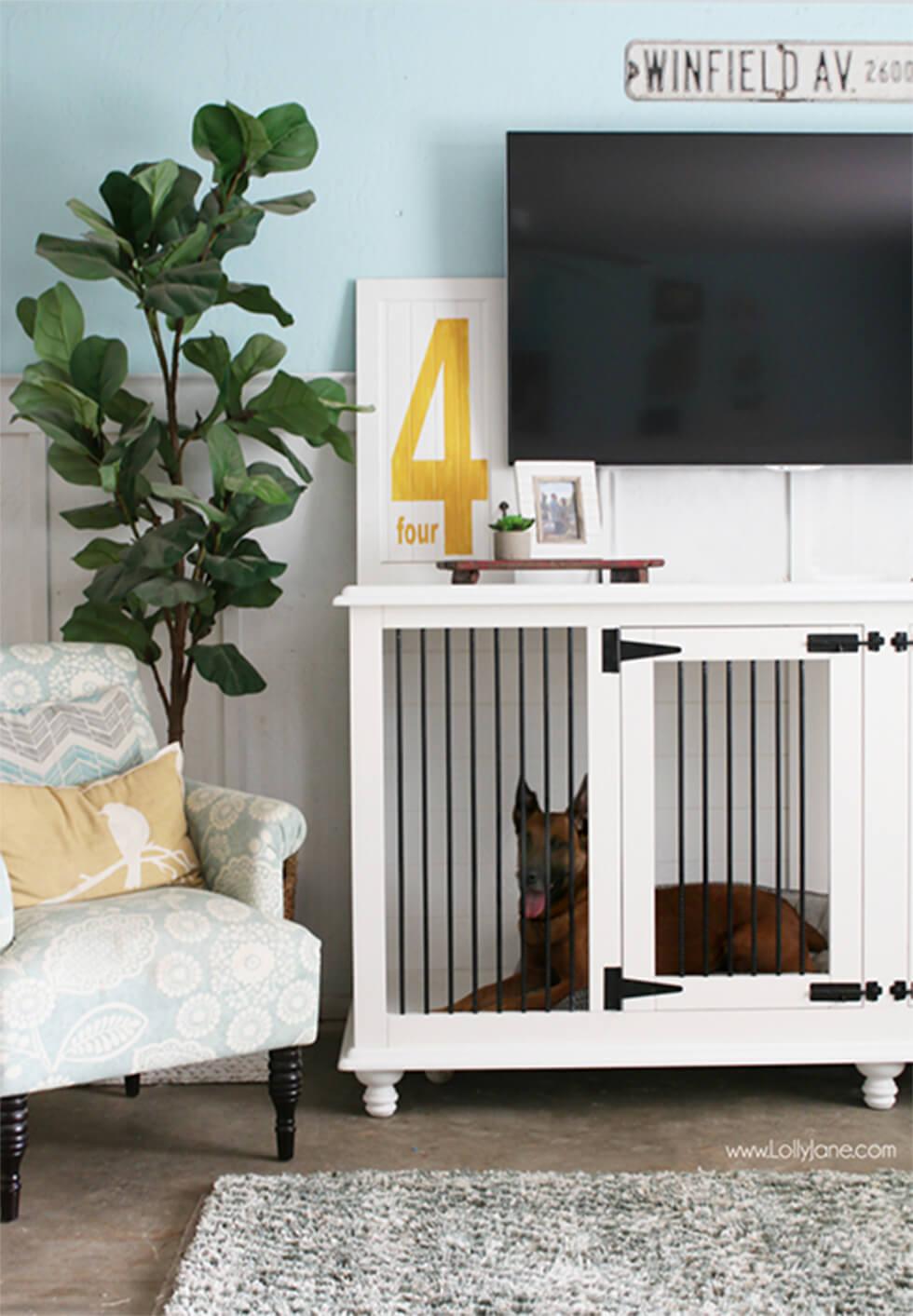 In this case, being kept in the doghouse can be a good thing for a puppy, as crate training is seen as the most effective solution and keeps him or her in one spot when you are out of the house. Crates can be quite clunky but there are a lot of functional and stylish ones available now which fit right in with the rest of the décor. Just make sure the dimensions of the crate are comfortable for your pal!
2. Protect your pets from electric cables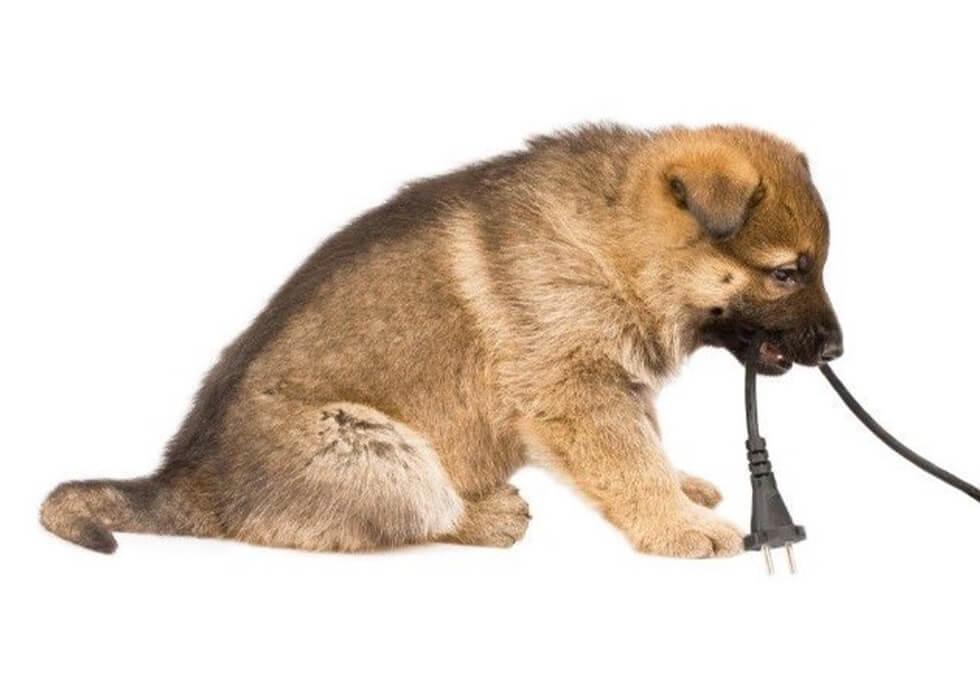 Dogs, cats and rabbits love to sink their teeth and claws into electric cables so it's best to keep all your cables and electric outlets out of their way. Get a pet cord protector which does double duty – it wraps your cables while stopping your pets from chewing through them. And, these durable cords in black easily blend into the rest of the home too. Do your research and look for one that can be extended for long lengths and is easily adjustable for all parts of the home. Maximum paw-tection saves lives!
3. Pick a washable rug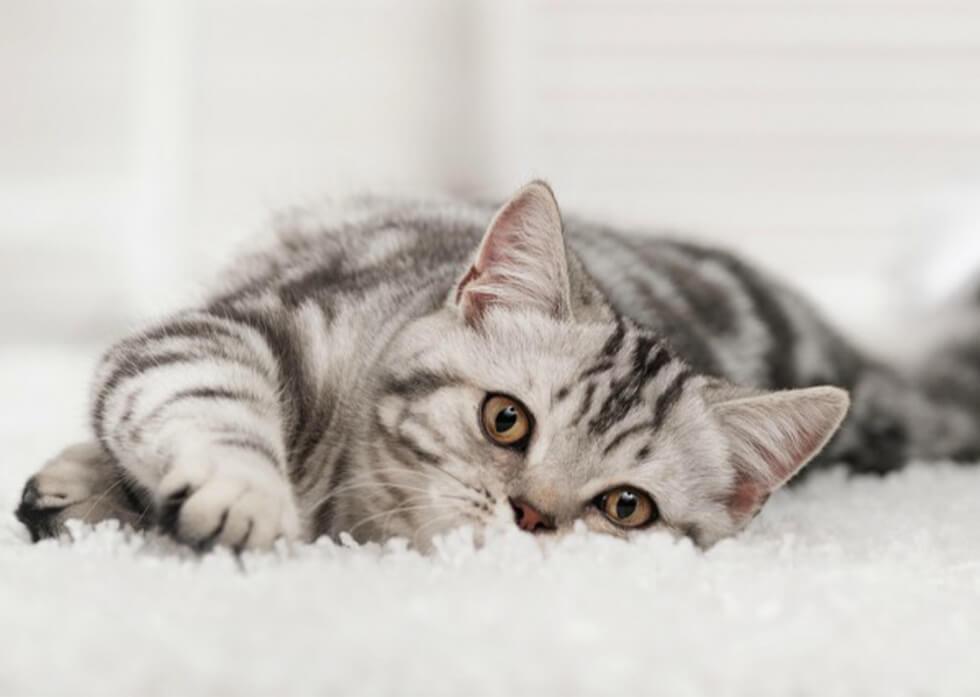 A lot of people think rugs and pets don't mix so this part is always tricky. If you do want to get a rug for your home, here are a few things you should consider:
What colour is your pets' fur?
Does your pet easily shed its fur?
Does your pet spend a lot of time outdoors?
For pet-friendly homes, you want a rug that is hard wearing, easy to clean and non-slippery. Cotton rugs are easy to clean and dry compared to shaggy rugs which are hard to get stains out of. Wool rugs are also a good option as it is naturally stain-resistant and extremely durable. It's vacuum-friendly too so removing pet hairs won't be a challenge. Choosing rugs with small patterns will hide pet fur too.
4.Invest in a good scratch guard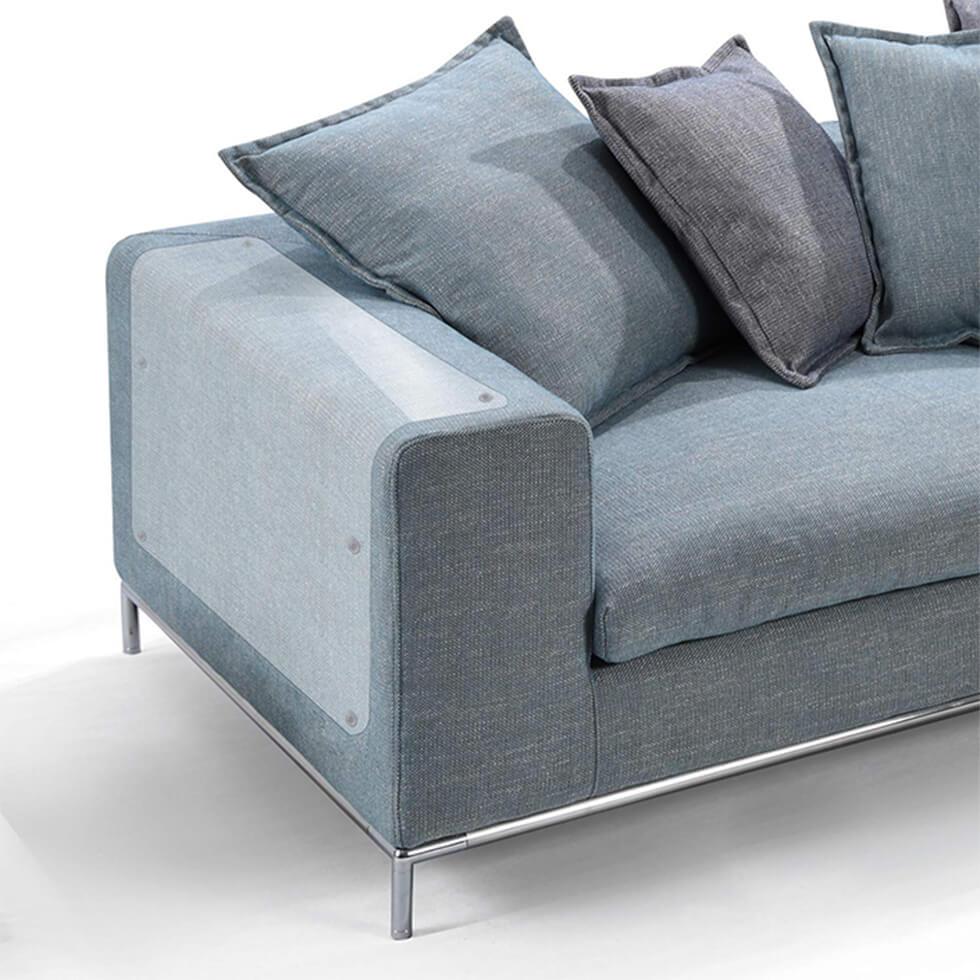 Cats love curling up in cosy corners of the home, but they also like to use their claws on soft surfaces such as your sofa or armchair. Getting scratch posts and placing it around your house will probably give them the chance to flex their claws elsewhere but if it doesn't, try furniture scratch guards. Suitable for upholstered furniture, scratch guards are made from vinyl and are transparent, so they blend in well with the rest of the furniture. This might just confuse your cat the next time it tries to go in for a good scratch.
5. A stylish throw can do double duty on the sofa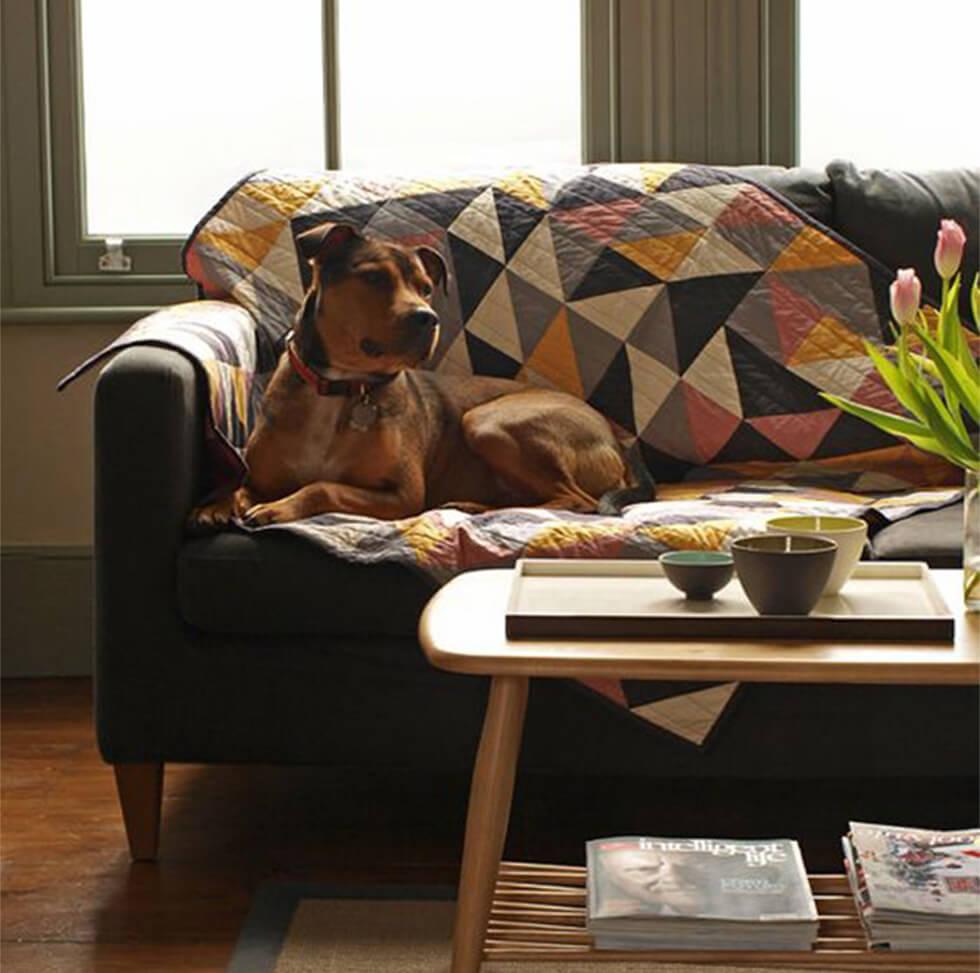 For pets that easily shed fur, placing a throw or blanket on your sofa may save you a lot of time from vacuuming. Throws or blankets will protect your sofa from fur and the general wear and tear of having a pet sleep on it. For dogs or cats that moult easily, choose a throw that matches their fur, so it hides the amount of fur that they shed. Also, consider what material your blanket or throw is made from so that you can easily wash it. Durability has never looked this cosy!
6. Guard the kitchen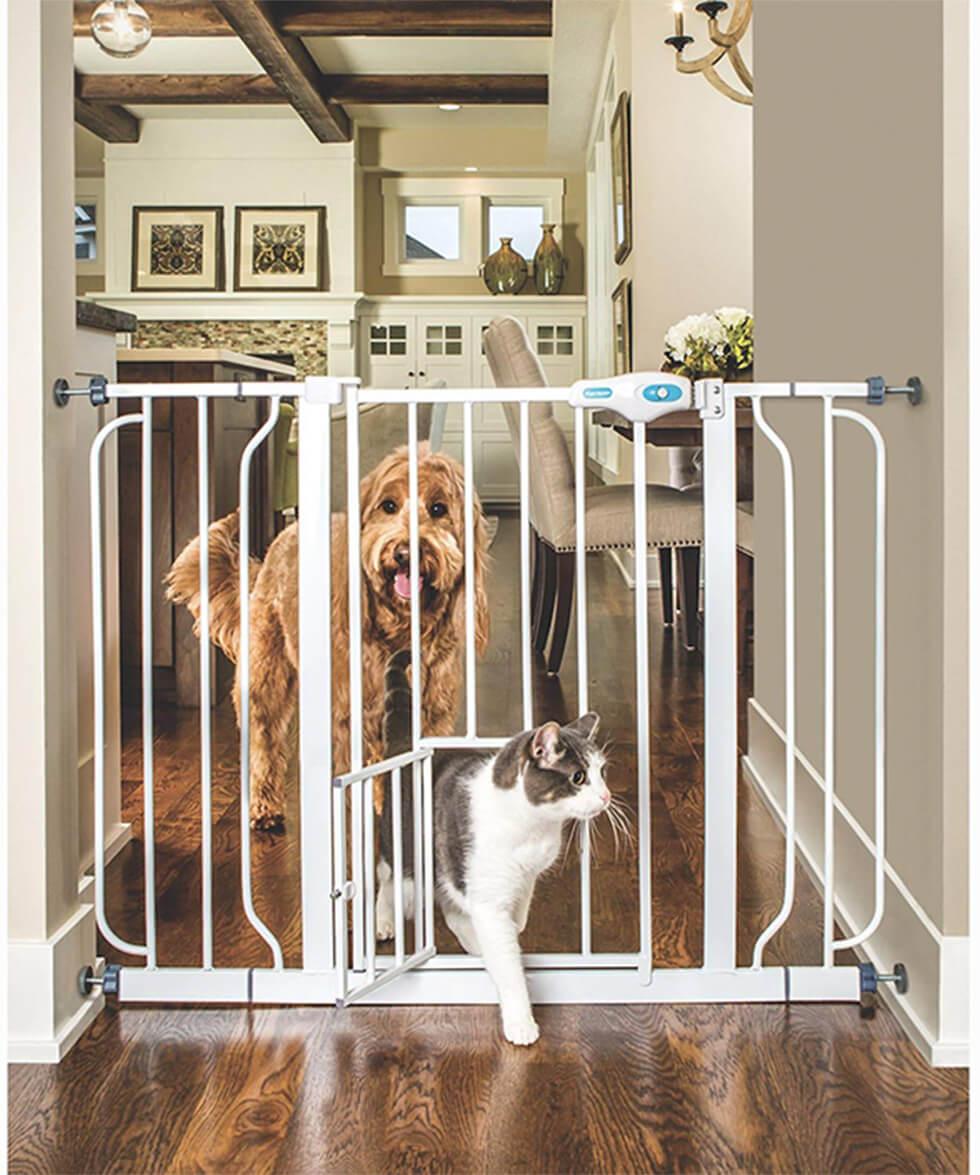 Whether it's digging through the bin for food scraps or jumping on the counter, the kitchen is always a hazard for pets. Just like baby-proofing the home, you may want to install a small gate or door to keep your pets out of the kitchen. And, another great tip is to get a bin which a dog can't open, such as pull-out bin from under your counter. These types of bins are usually more expensive but a visit to the vet after a sick dog has eaten something he's dug up will probably cost you more.
A Pet-Friendly Fabric FAQ Sheet
Want to satisfy your pets needs and keep your furniture intact? Here's a cheat sheet on what to take note of when shopping for fabrics:
High Protection
Leather

durable, stain-resistant and easy to brush off pet hairs. While leather sofas aren't scratch-proof, it will be more resistant to punctures from claws.

Wool

despite being the pricier option, wool is a durable fabric and can be cleaned up easily. It is also a natural flame retardant.

Vinyl

less durable than leather but has high stain resistance.

Microfibre

easy to clean, soft to the touch and breathable fabric. However, dog hairs can stick to the fabric and is not easily brushed away.

Acrylic

easy to clean, moisture resistant and available in a wide variety of patterns and colours. Does not deal well with abrasion in the long term.
Limited Protection
Polyester

able to withstand liquids but is attracted to oils such as dog oils. Polyester fabrics that are blended with other fibres are more likely to withstand wrinkling and reduced fading.

Velvet

a luxurious material which is easy to remove pet hair. Stains are tricky though and is not durable if you have lively pets.
Extra Protection Needed
Linen

the open weaves of linen fabric make it very easy to tear apart if your pet has sharp claws.