Classics are often classics for a reason: their designs have stood the test of time, and they offer a clear, identifiable style to your home.
But sometimes, they can also feel a little staid, and dare we say… dated?
So if you're looking to add some evergreen elegance to your home while keeping it modern and fun, here's an idea: one classic chair in six different colours, for six completely different looks! Here we're going to look at how this works with our Pendle dining chair, which is a take on a quintessential British classic - the Windsor chair.
A brief history of the Windsor chair
Taking its name from the town of Windsor where it originated in 1710, this distinctive chair is built with spindles attached to a solid, sculpted seat, forming the angled legs and the gently reclining backrest. And the story goes, when King George II was hunting in Windsor and seeking shelter from a storm, he chanced upon a humble cottage where he was offered this chair to sit on. Which he then liked so much, he asked his furniture maker to copy it.
Regardless of whether that apocryphal tale is true, this chair was incredibly popular, and more so because of a growing desire for lightness and versatility, which has carried it through its association with the likes of Thomas Jefferson and Benjamin Franklin, all the way to 2020. So what would this chair look like in a rainbow of shades? Read on to find out.
1. Sophisticated, breezy white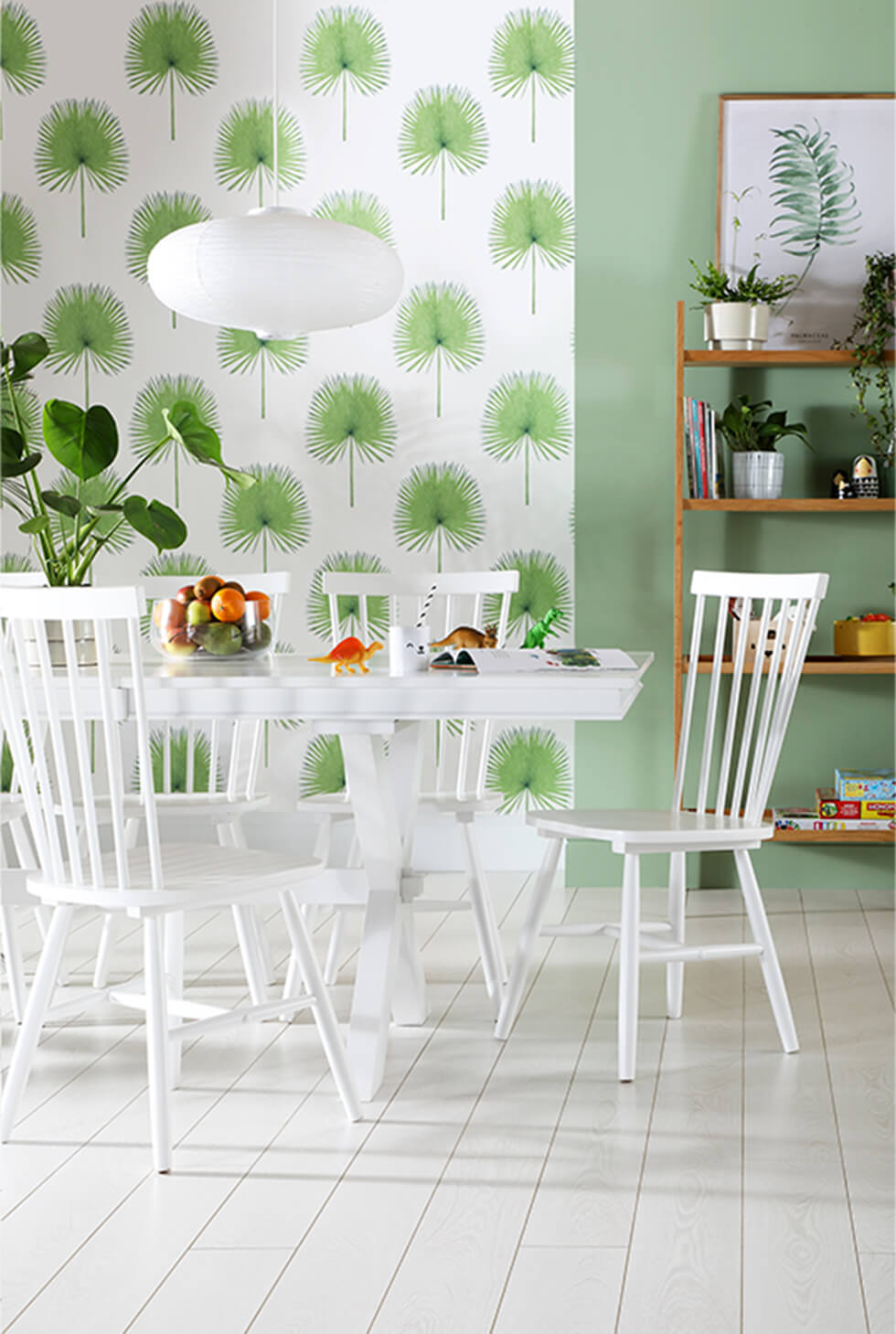 This chair's airy style pairs beautifully with white, creating a sense of summer in your dining room (ideal for chairs that have a history of being used as garden chairs). Lean into this feel by pairing these chairs with a matching dining table and opting for calming shades and lots of greenery.
Featured products: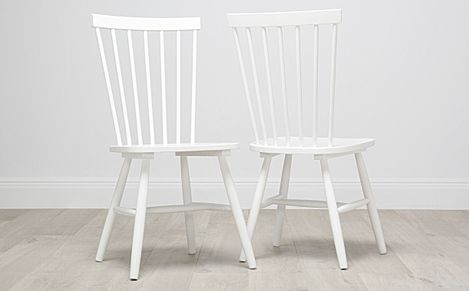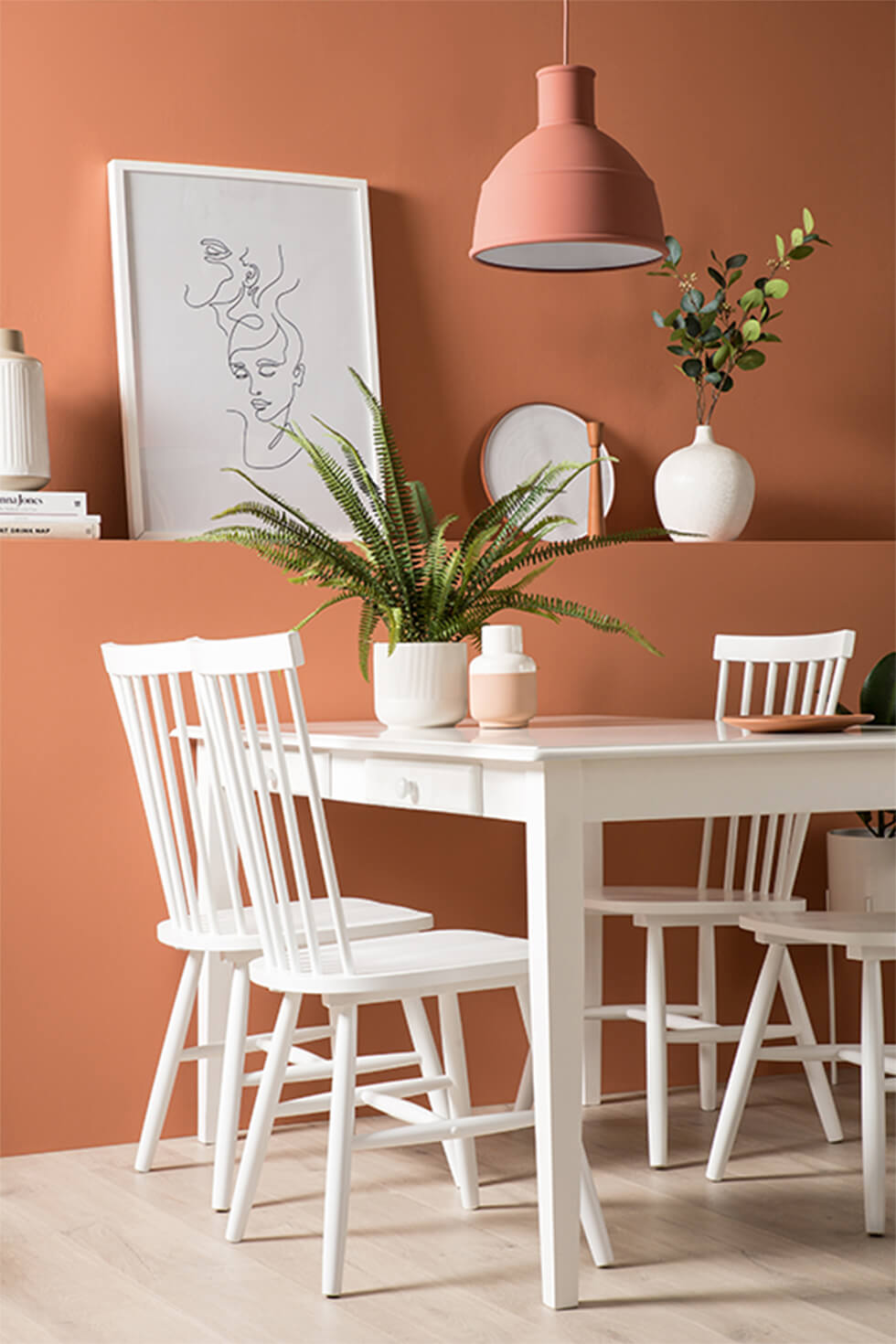 However, you could also opt for more contrast as seen here, where these chairs offer some texture and lighten up a terracotta space, for an elegant, chic dining room. This would also work wonderfully in a room with dark navy or emerald walls, and even maroon!