Classics are often classics for a reason: their designs have stood the test of time, and they offer a clear, identifiable style to your home.
But sometimes, they can also feel a little staid, and dare we say… dated?
So if you're looking to add some evergreen elegance to your home while keeping it modern and fun, here's an idea: one classic chair in six different colours, for six completely different looks! Here we're going to look at how this works with our Pendle dining chair, which is a take on a quintessential British classic - the Windsor chair.
A brief history of the Windsor chair
Taking its name from the town of Windsor where it originated in 1710, this distinctive chair is built with spindles attached to a solid, sculpted seat, forming the angled legs and the gently reclining backrest. And the story goes, when King George II was hunting in Windsor and seeking shelter from a storm, he chanced upon a humble cottage where he was offered this chair to sit on. Which he then liked so much, he asked his furniture maker to copy it.
Regardless of whether that apocryphal tale is true, this chair was incredibly popular, and more so because of a growing desire for lightness and versatility, which has carried it through its association with the likes of Thomas Jefferson and Benjamin Franklin, all the way to 2020. So what would this chair look like in a rainbow of shades? Read on to find out.
1. Sophisticated, breezy white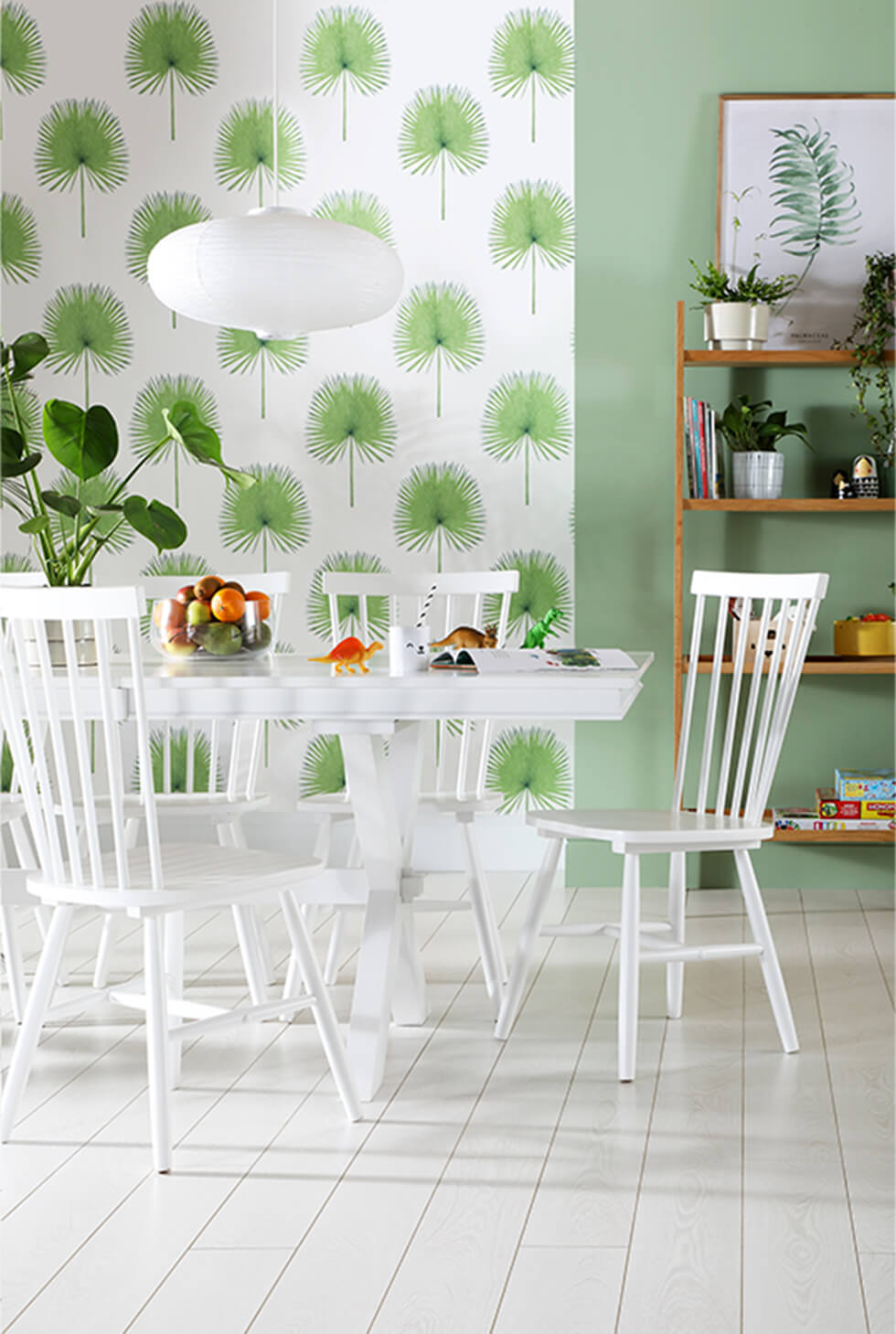 This chair's airy style pairs beautifully with white, creating a sense of summer in your dining room (ideal for chairs that have a history of being used as garden chairs). Lean into this feel by pairing these chairs with a matching dining table and opting for calming shades and lots of greenery.
Featured products: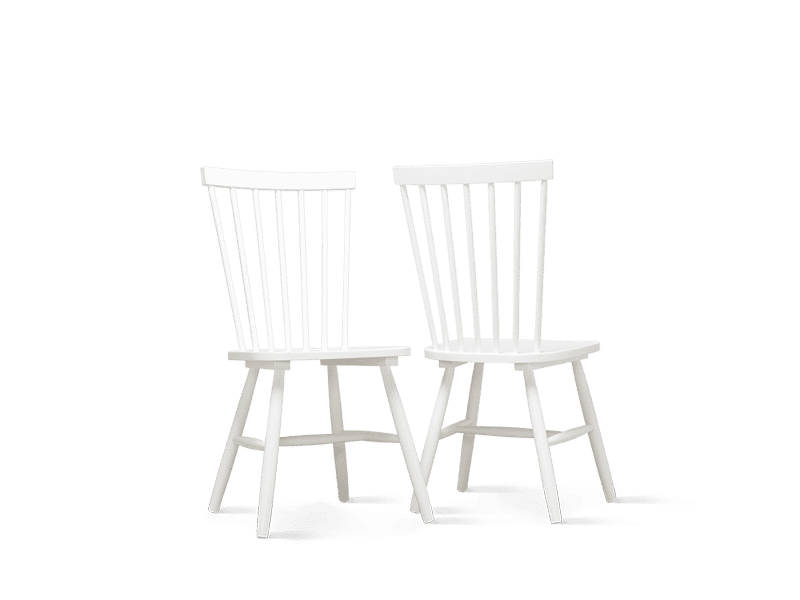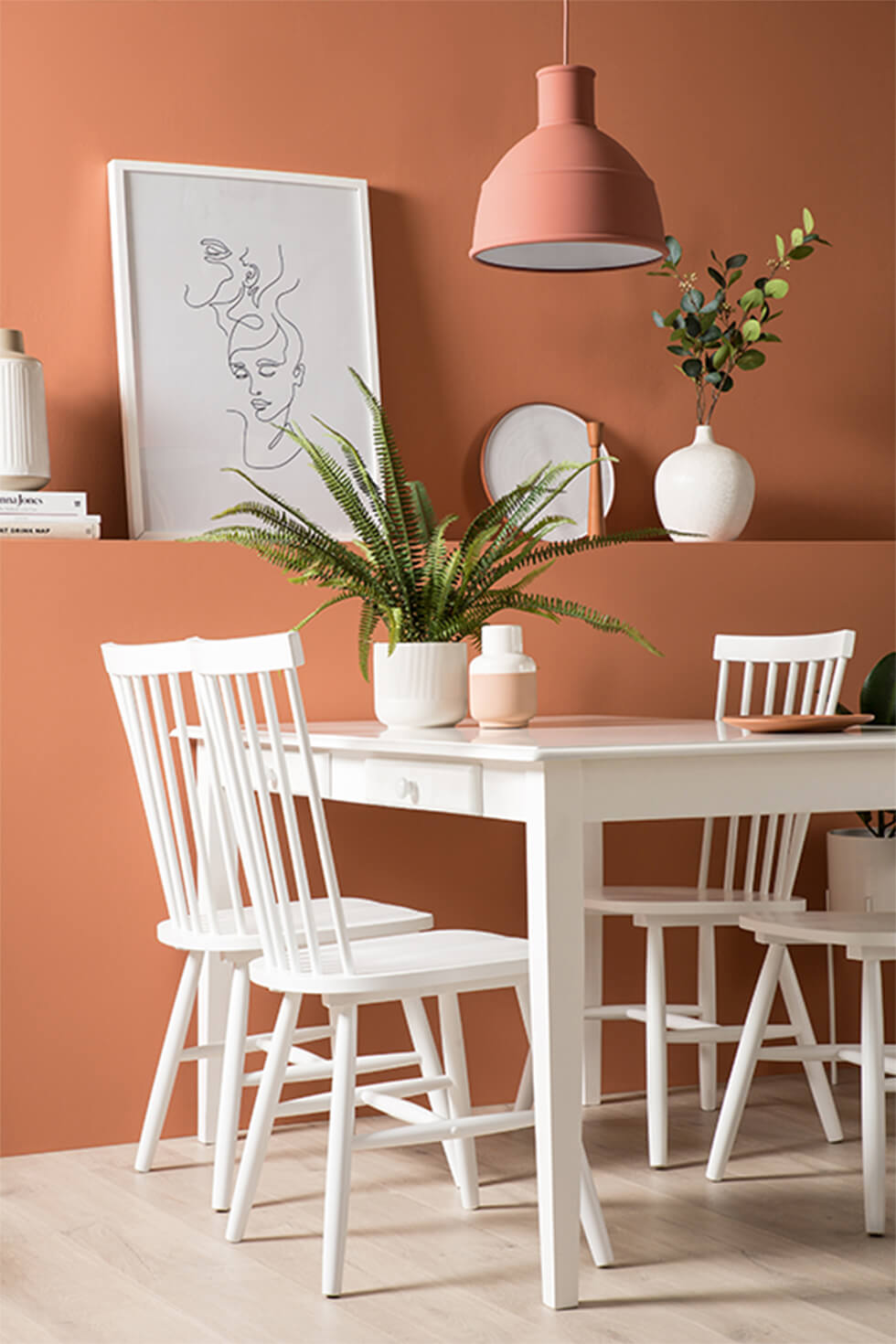 However, you could also opt for more contrast as seen here, where these chairs offer some texture and lighten up a terracotta space, for an elegant, chic dining room. This would also work wonderfully in a room with dark navy or emerald walls, and even maroon!
2. Bright, sunny yellow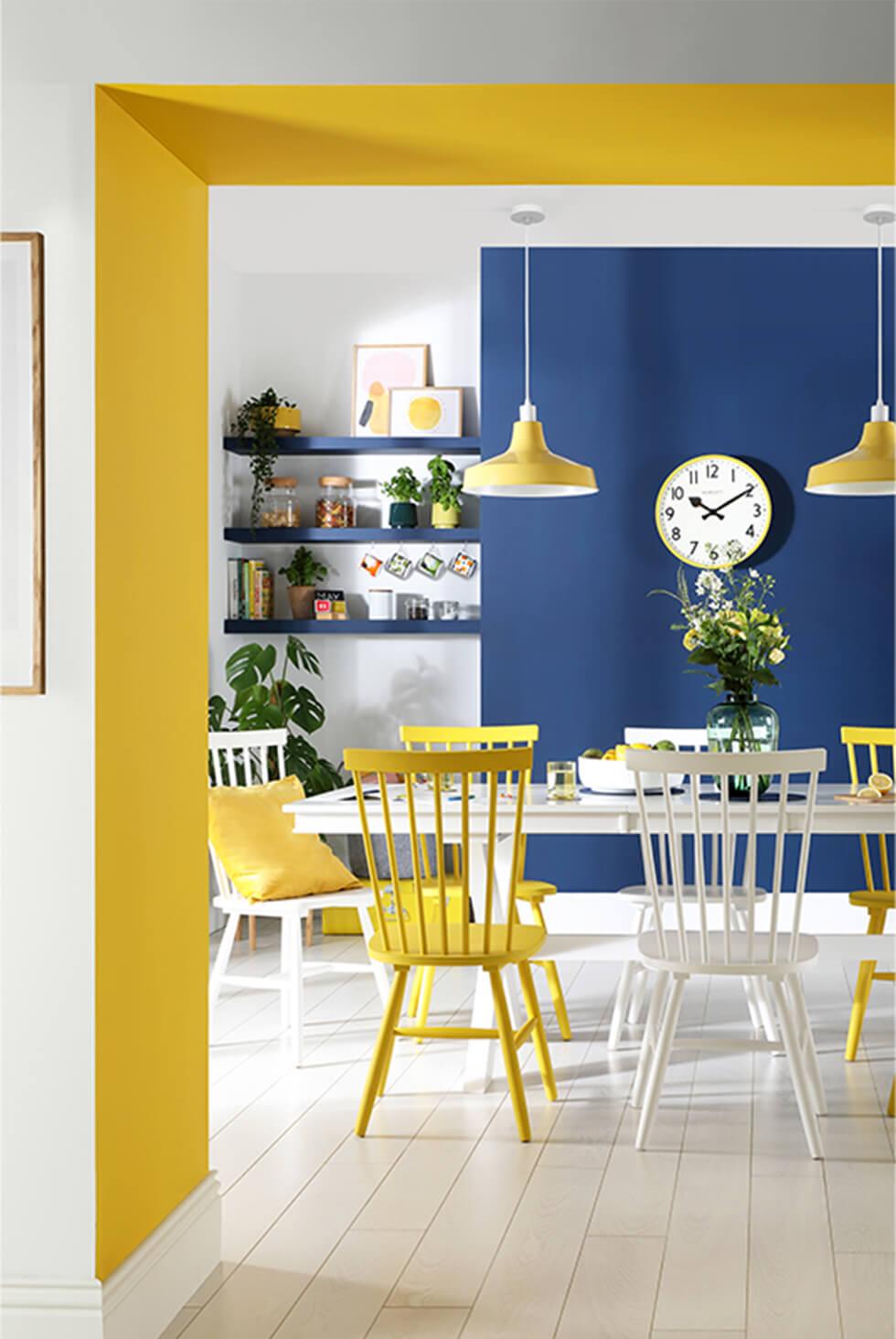 For even more oomph and zest, go bold with a sunny yellow shade. This look is great as a statement piece in a simple dining room - either as a standalone, or as an accent and motif that's picked up and echoed through the space.
This also pairs well with shades like blue and white, for a clean contrast, or in a room with other bright, punchy tones such as red.
Thinking about yellow for spring? Check out our top 10 yellow home décor ideas!
Featured products: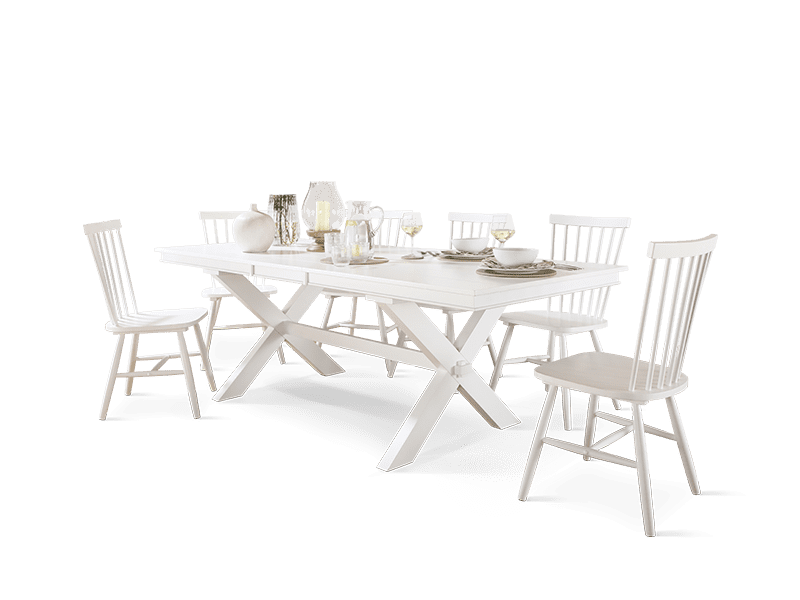 3. Classic, natural wooden tones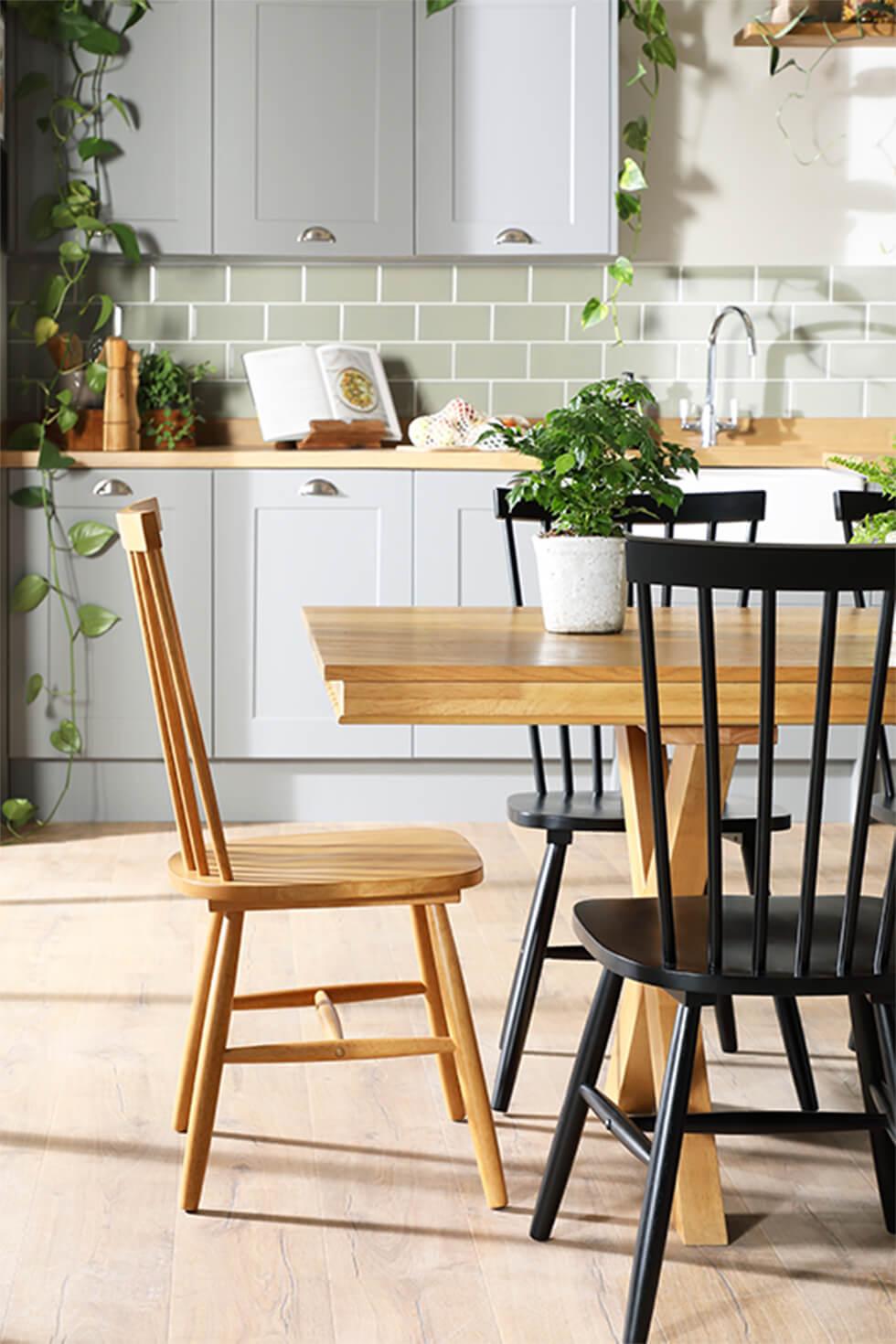 On the other hand, perhaps you're in the market for an homage to the traditional Windsor chair. And for that, you can't go wrong with the charm and finish of natural wood. Highlighting the chair's shape and craftsmanship, these chairs really shine either in a rustic, homely setting, or as part of a mismatched set for an eclectic feel.
4. Dark, sophisticated black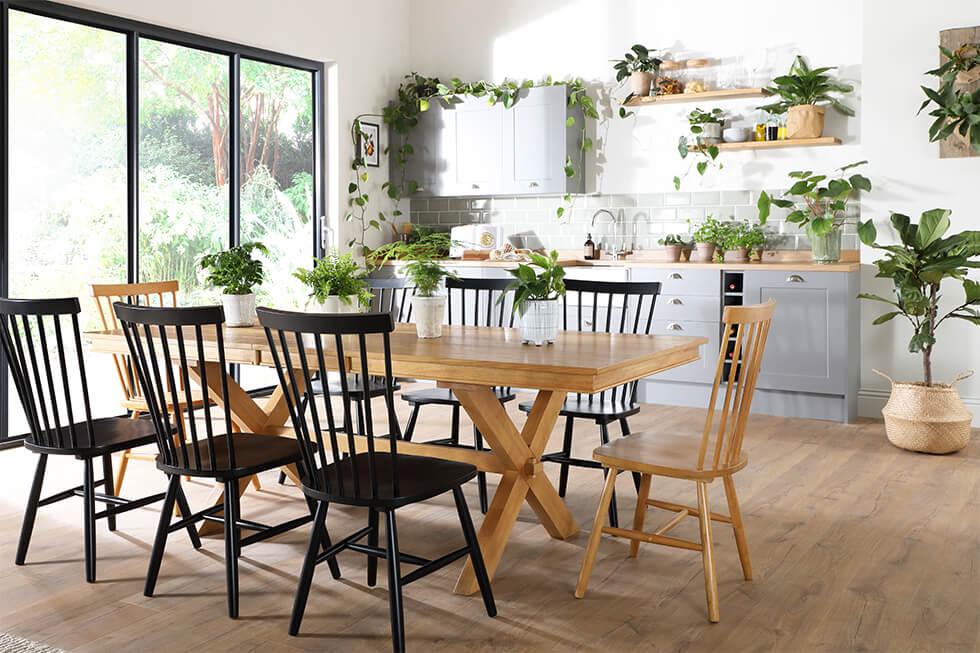 If you want a classic, neutral look with a twist, black is always a winner. Using lighter tones on these chairs emphasise their airy, graceful feel, while opting for a dark tone creates a more contemporary vibe, all while highlighting the simple lines and build of the chair.
For some contrast and just a tiny bit of edge, pair black and natural wood chairs for a timeless, distinctive dining room.
5. Cool, neutral grey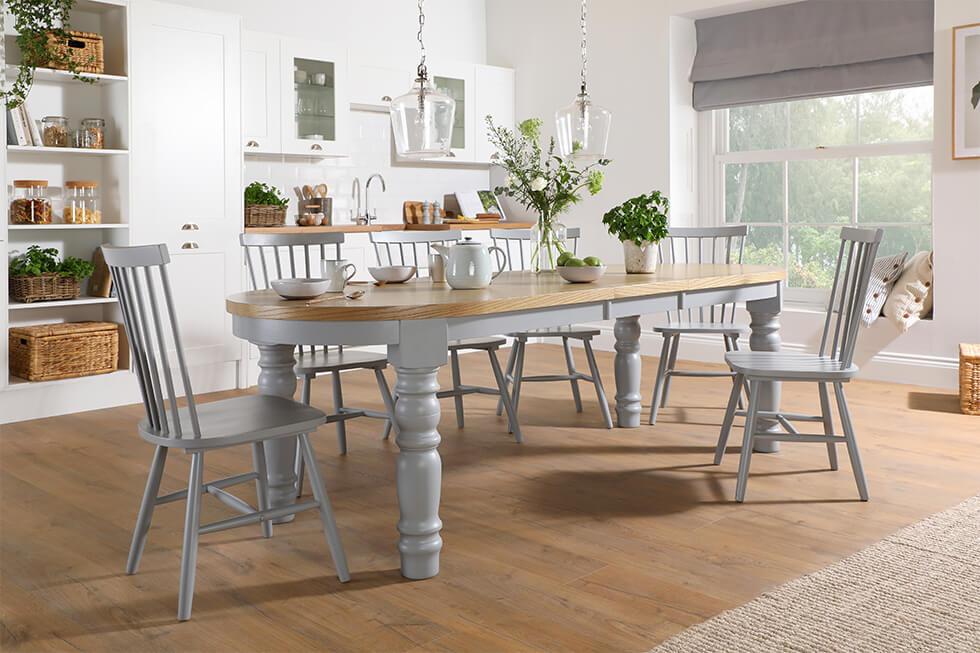 Also included in this neutral lineup is the cool, subtle tones of grey. This contemporary finish lends a quiet, chic appeal to this chair, allowing it to be styled in any number of different ways,
For instance, in a minimalist, modern home, and paired with a black or wooden table, it would fit right in and offer some vintage charm. Meanwhile, in a rustic, country kitchen, grey dining chairs would add a little dash of sophistication.
Love grey dining rooms? Check out these 11 easy grey dining room ideas for inspiration.
6. Pretty in pink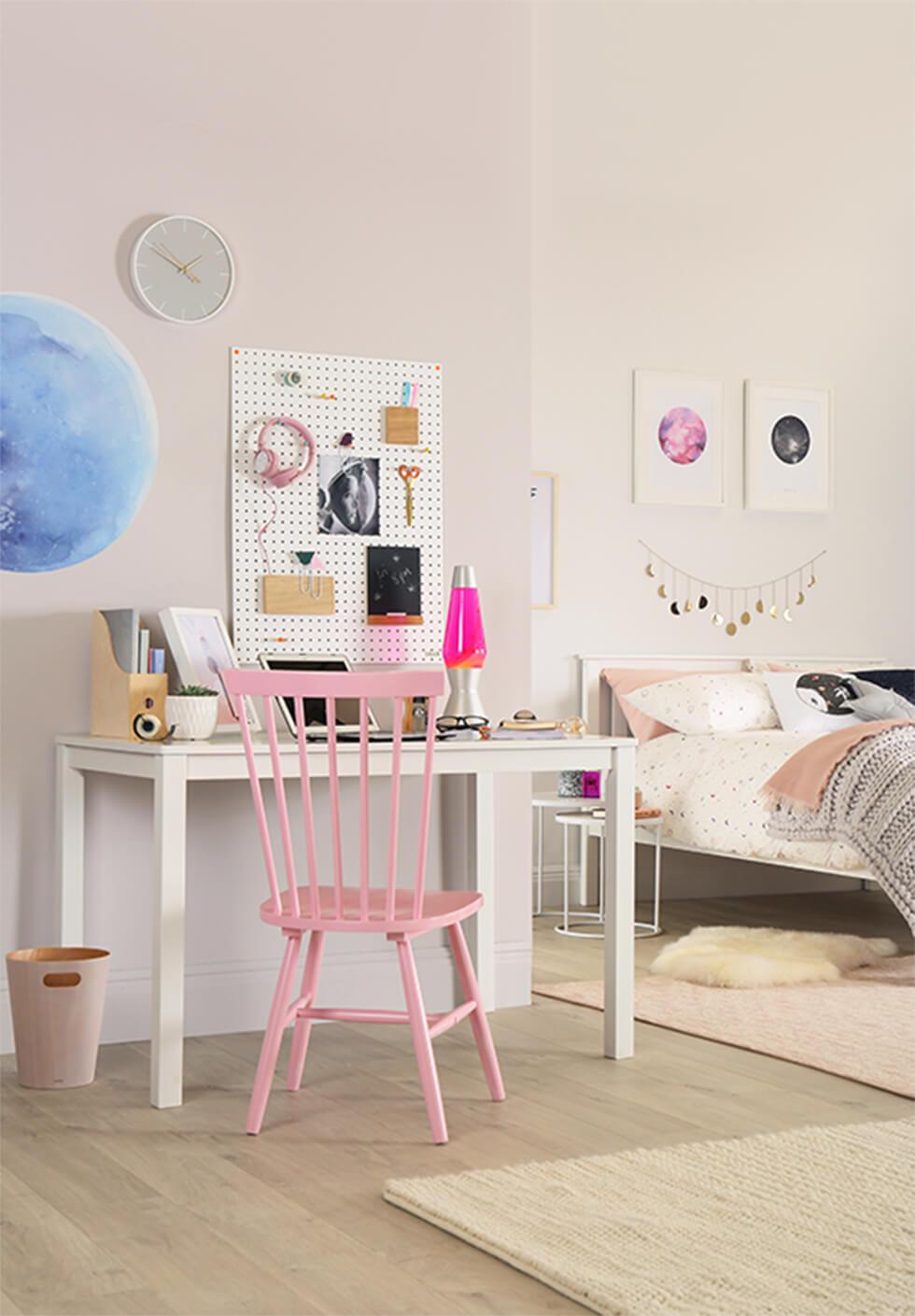 And finally, painting a Pendle chair soft pink is a fun and daring way to put your own spin on a classic. While being an unexpected and whimsical shade, pink also gives the chair a sense of being welcoming and cosy - great qualities for a chair in any part of your home.
If you're opting for pastel shades or brighter tones - they make great additions as statement pieces in the dining room but are also versatile enough to function in different parts of the home. Here it sits in a stylish, feminine bedroom, but it could also work as a chair in the guest room, or the garden.
And that's it! We hope we've sparked some imagination - and maybe even a little bit of joy - with these colourful chairs and all their possibilities. All you need is some paint, a spot of free time, and a classic chair (or three).
Featured products: