5.0

2 reviews >
Code: DT10000665
Milton Painted Black and Oak 120cm Dining Table
Product description
The Milton is a beautifully simple dining table with a stylish twist.
Its smooth top in a natural oak finish is highlighted by black painted legs for a bold touch.
Perfect for kitchen-diners, pair it with modern dining chairs for a contemporary feel.
A compact dining table in a stylish two-tone design
Table top in an oak finish, with a protective coat of lacquer
Sturdy, strong legs painted in classic black
Made from solid hardwood
Comfortably seats 6
Table top measures 120cm by 75cm
Rounded table edges are child friendly
Product requires home assembly.
---
Dimensions
Milton Painted Black and Oak 120cm Dining Table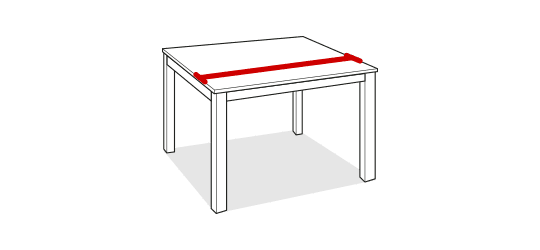 Overall length:
120.0 cm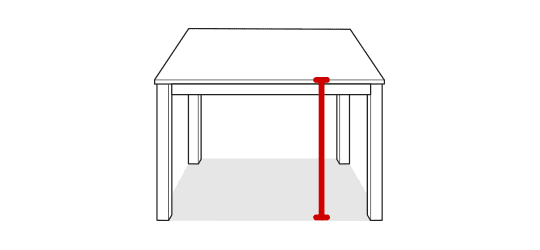 Overall height:
76.0 cm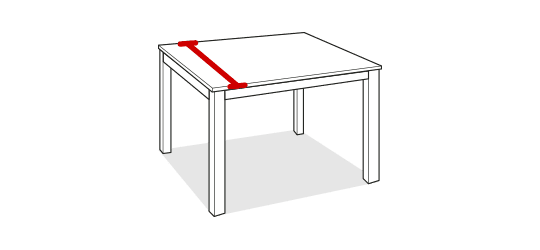 Overall width:
75.0 cm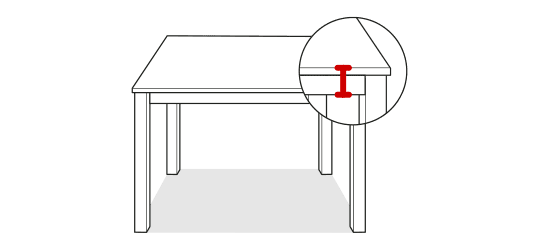 Table edge thickness:
1.0 cm
---
---
---
Show off your style!
Show us how you've transformed your home! Tag us on Instagram @furnitureandchoice
---
Finance
Select your finance plan at checkout.
What you need to know
We offer finance through Klarna
To apply for finance you must be in full or part-time employment, retired or in receipt of an allowance, your application must be in your name only, and delivery must be to your registered address - we cannot deliver to an alternative address
How to apply
Add the items to your basket and proceed to checkout
Select from the finance options available
Continue to pay and complete the Klarna application form. You will receive an immediate answer and, if succesful Klarna will take your deposit
Notes
If your application is declined you have the option to continue with the order by paying by card
We can only reserve your items once your finance application has been approved and your deposit paid
You have the right to withdraw from your credit agreement within 14 days following receipt of the executed agreement. Full details on how to do this will be included in the agreement
Furniture Choice Limited acts as a credit intermediary and offer credit products provided exclusively by Klarna Bank AB (publ). Klarna Bank AB (publ) is Authorised by the Swedish Financial Services Authority (Finansinspektionen) and is subject to limited regulation by the Financial Conduct Authority. Details about the extent of our regulation by the Financial Conduct Authority are available from us on request. Finance is only available to permanent UK residents aged >18, subject to status, terms and conditions apply. Registered office: Sveavägen 46, 111 34 Stockholm, Sweden. Corporation ID number: 556737-0431.
FAQs
Are all your products available on finance?

Yes, you can apply for finance on any item as long as the order total is above £300.

Do you offer interest-free finance options?

Yes, interest-free finance is available for orders with a minimum value of £750.

Will shopping on finance affect my credit score?

It may affect your overall credit rating. We recommend checking with credit reporting agencies if you have queries about your credit score before placing an order with us.

What methods of payment do you accept?

Visa, MasterCard, Maestro, Solo, and PayPal. We offer finance through Klarna, and you can also pay by BACS – just call us to reserve the products while we wait for your payment to clear.

How does Klarna work?

With Klarna, you can receive your items first and pay for them later. You'll have 30 days to start making payments after your purchase and if you decide to return your items within the month, you'll pay nothing. If you're happy with your order and decide to keep your items, Klarna also gives you the option to pay in instalments.

Can I order over the phone?

Is it safe to order over the internet?

Yes. Our website is secure and all sensitive information is encrypted.
Free delivery
All deliveries are free in mainland UK and the Isle of Wight.
Enjoy fast, free delivery when you shop with us.
Select your delivery date at checkout if your item is in stock and you're all set!
We deliver Monday to Friday between 7am and 7pm, excluding bank holidays.
When your order is dispatched, we'll send you an email to let you know it's on its way.
One-man delivery
Your item will be delivered to your door between 7am and 7pm. For next working day delivery, orders must be placed before 11am.
A signature is required
Unfortunately, we cannot give you a specific time slot and the driver cannot call you before they arrive
For flats, delivery is to the ground floor main entrance only
Free returns
30-day, full money-back guarantee on all products.
Return your items free of charge. Simply let us know within 30 days of receipt and we'll come and collect.
Items should be in their original condition and packaging, ready for collection. Once collected, you will be refunded in full, including any delivery charges within 2 working days.
How to arrange a return:
Call us on 0333 015 0000, email us at info@furniturechoice.co.uk or contact us on live chat. We'll set up a date and time to collect your order.
Your items must be unassembled.
Pack the items back into their original packaging. If you don't have the packaging, let us know and we'll send you some more.
Keep the items in a clean and dry place, ready for collection.
Once collected, your refund will be processed within 2 working days.
Please note:
Items for return should be in their original condition. Please take good care of them while they're in your possession
For hygiene reasons we are unable to accept the return of any mattress, divan or mattress protector where the original packaging has been removed or where the item has been used
Items that require assembly should be unassembled and placed back in their original packaging
Please do not order multiple items – we offer one return per customer. For example, please don't order the same or similar products in multiple colours or sizes to see which you prefer
Product Guarantee
We offer 5 year guarantee for this product.
Ready to assemble
Ready-to-assemble (RTA) are units that arrive in a kit. They provide all of the materials and tools necessary for the consumer to assemble the cabinets on site. ... The kits contain everything the consumer needs to put the cabinets together, including wood, screws and hinges.
Ready assembled
Product comes ready assembled.
Order Swatches
— Milton Painted Black and Oak 120cm Dining Table
Your shopping cart (0)
Your shopping basket is empty.
We use cookies to give you the best shopping experience. Continue browsing if you're happy with this, or view our privacy policy.