Let's face it, we're not a country known for our long, hot summers, but give us a whiff of barbecue weather and we'll soon be donning aprons, cracking open the beer and setting things alight. If your previous attempts at cooking outdoors have been a recipe for disaster, then why not try out some of our top tips for a smoking hot barbecue.
Fire It Up
The only thing you want up in flames this summer is your barbecue so make sure you follow safety guidelines. First, keep young children and pets away from the fire. Make sure you set your barbecue up on a flat, stable surface, with plenty of space around it and away from overhanging branches.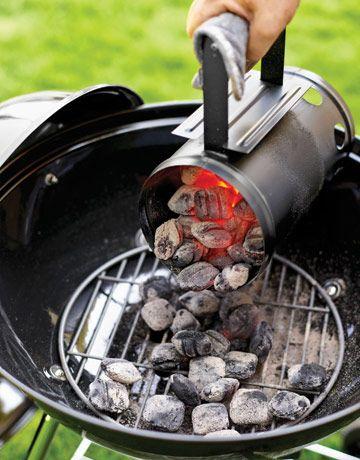 Coal or briquette barbecues may feel more authentic than gas-fired ones but go easy on the petrol: it can flavour the food and produce a dangerously strong flame. Don't get burned – use long-handled barbecue tools and make sure coals are cold before disposing of them afterwards.
NHS Choices website advises that a barbecue is hot enough to cook food properly once the glowing coals have a powdery grey surface.
It's Tiki Time
Create a mood by decorating your garden with cheerful lanterns, solar lights or tiki torches. If the weather report suggests a cool evening, invest in a chiminea or a fire pit to warm things up once the barbie goes out. Citronella candles will help keep bugs at bay.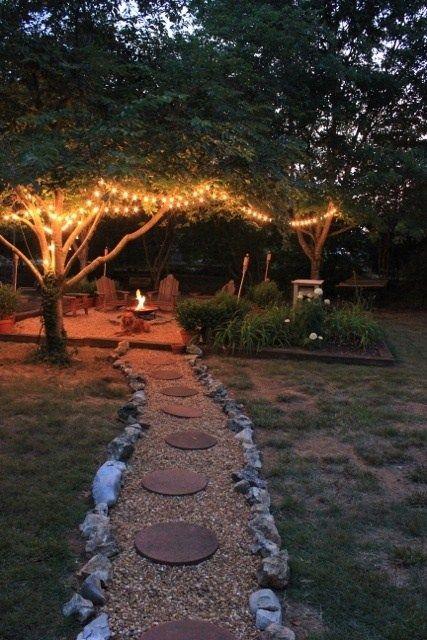 Inside And Out
Just because you're outdoors it doesn't mean guests won't want to be sitting comfortably. If you don't have outdoor furniture, lightweight dining chairs can double up as additional garden furniture or bring your extending dining table outside for the afternoon. A food serving trolley with shelves is a good way to keep cooked and uncooked food separate – and can be used all year round for dinner parties.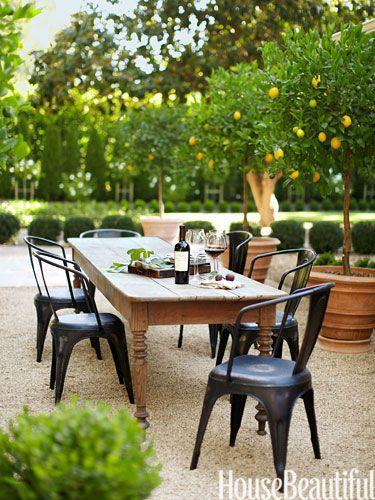 Making a beeline for the cheap and cheerful packs of barbecue food at the supermarket? Keep walking! Making your own beef burgers is simple – and they'll usually taste better and have less fat than processed ones.
All you need is a pack of low-fat mince from your supermarket or local butcher. Mix it with chopped onion, add seasoning and dried or fresh herbs and bind together with beaten egg yolk. Add flavour with a few drops of hot pepper sauce, Worcester sauce, mustard or even soy sauce. Flour your hands, form the mixture into burgers, then chill in the fridge before cooking – et voilà! For a healthier option, use turkey mince and serve with salad instead of a burger bun.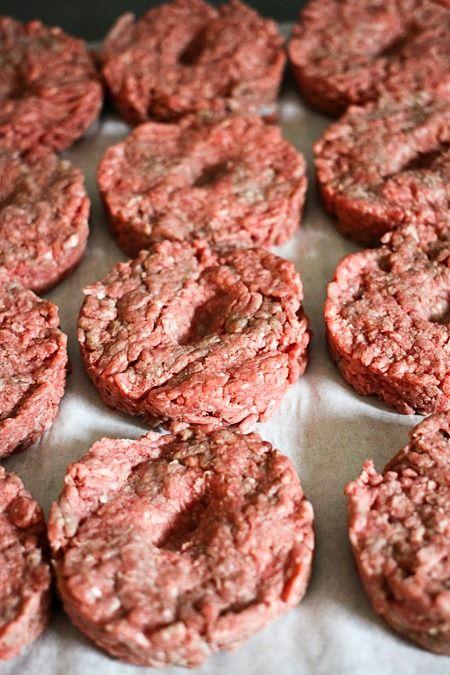 Veg Out
Vegetarian options and fish are a healthy alternative to fatty meat. Tuna steaks, king prawn kebabs and trout wrapped in foil are all perfect barbecue fare.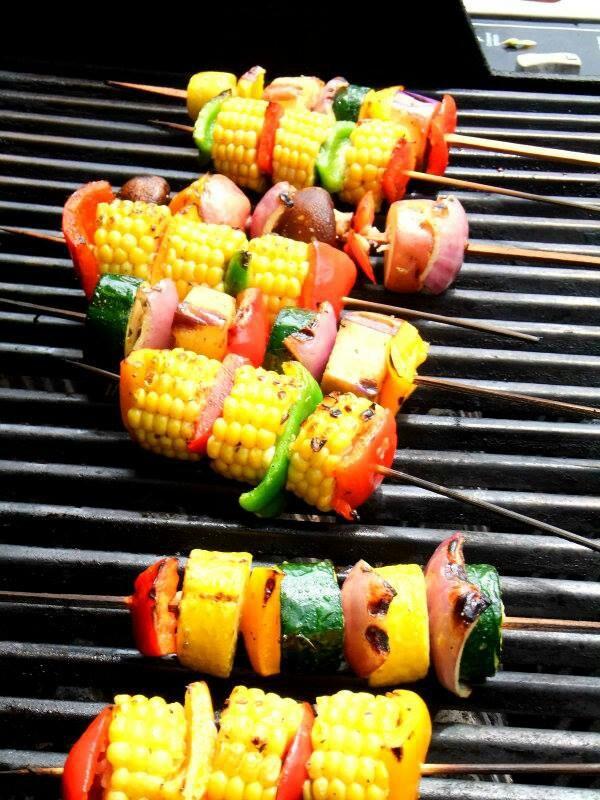 Substitute the meat in kebabs for grilled haloumi cheese – it barbecues beautifully as it keeps its shape and doesn't melt all over the grill. Sprinkle paprika or mixed herbs on top of vegetable kebabs, or chop onions, garlic and chillies and mix with olive oil for a marinade.
Baked potatoes can be prepared in the oven or microwave and finished off on the barbecue grill; serve with corn on the cob and low-fat salad dressing. Check with guests if they follow a special diet and research free-from foods in advance, such as Yorkshire firm Heck's gluten free sausages.
Just Desserts
If the weather isn't too scorching then an afternoon tea style dessert will go down a treat Everything can be brought outside easily on trays and guests can serve themselves mini cakes or buns. Cardboard cake stands are excellent value for one off parties or you can invest in porcelain or glass varieties.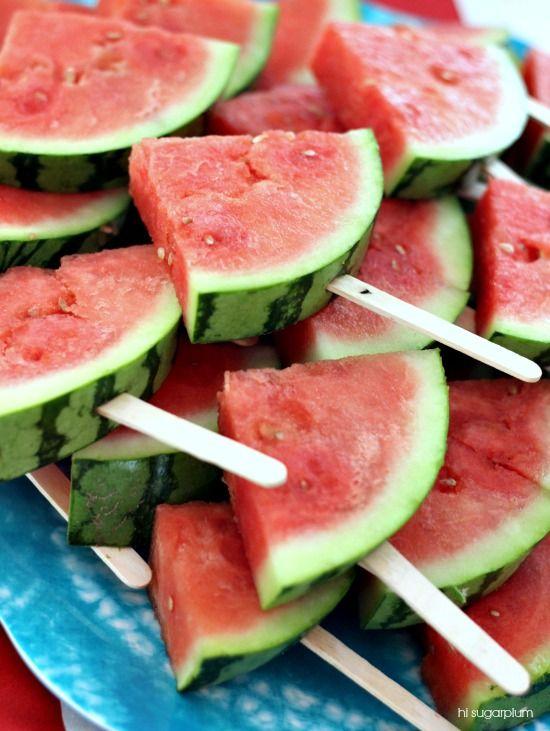 If it's a really warm day you might want to avoid chocolate or cream deserts that will melt in the heat. Get fruity instead: slice peaches in half and grill for a couple of minutes each side or wrap bananas in foil and barbecue. Alternatively, chop fruit into chunks and barbecue on a skewer. Pineapple, kiwi, grapes and banana all barbecue beautifully. For a healthier option, serve barbecued fruit with frozen yoghurt rather than cream or ice cream.
Keep Safe
The last thing you want after a day's entertaining is a night of regret, so make sure food such as chicken and pork is pre-cooked right through to the middle before it goes on the barbie for the chargrilled taste. Never leave food out in the sun for prolonged periods, especially meat or dairy-based products like coleslaw, potato salad and dips. Use different colour-coded tongs for raw and cooked meat.
Little Treasures
Kids love barbecues but make sure you keep them well away from the flames. Set up a supervised paddling pool, organise a treasure hunt or involve them with dressing and setting the table to keep them from underfoot while you're cooking.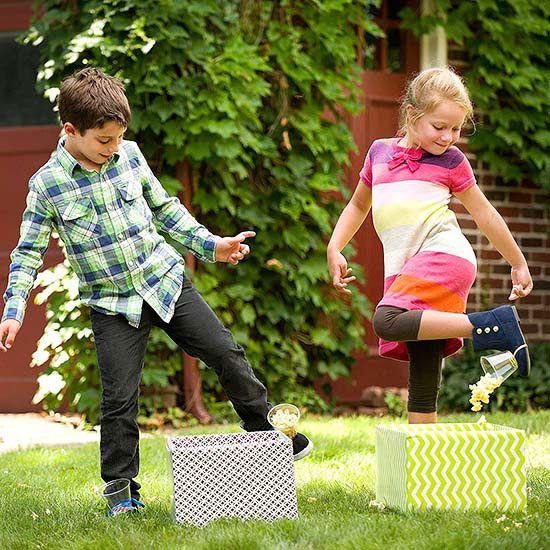 Make sure kids are wearing the correct sunscreen – they can get sunburn even when it's cloudy. If you're short of seating, set out a picnic rug or bean bags for the younger family members.
Weather Workarounds
Don't let your party be spoiled by a few drops of rain. If the weather looks unpredictable, invest in a simple canvas gazebo – they are cheap and easy to erect and will shelter your guests from light showers.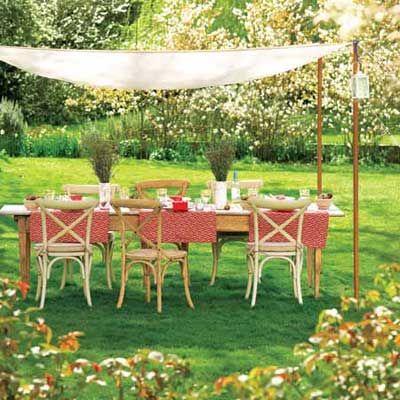 Alternatively set out the drinks, salads and nibbles on your dining table. If the weather holds, guests can load up their plates and head back outside. If you're lucky enough to have a scorcher of a day then fill up a large bucket with ice and keep canned or bottled drinks chilled inside. If you've planned a bbq for a special occasion and the forecast is torrential rain, why not throw an indoor beach party instead.