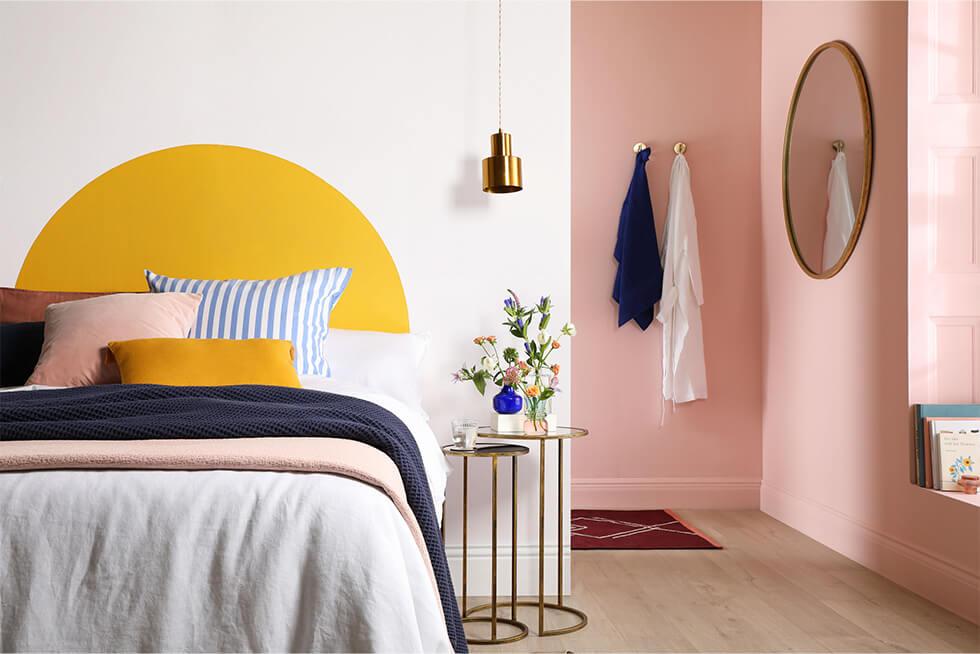 Want to add a zingy accent to your walls? We've got the DIY just for you.
You will need:
Paint in the colour of your choice (we chose yellow 30YY 49/562 from Dulux)
String
Scissors
Drawing pin or nail and hammer
Pencil
Paintbrushes and rollers
Frog tape or masking tape (optional)
Spirit level
Getting started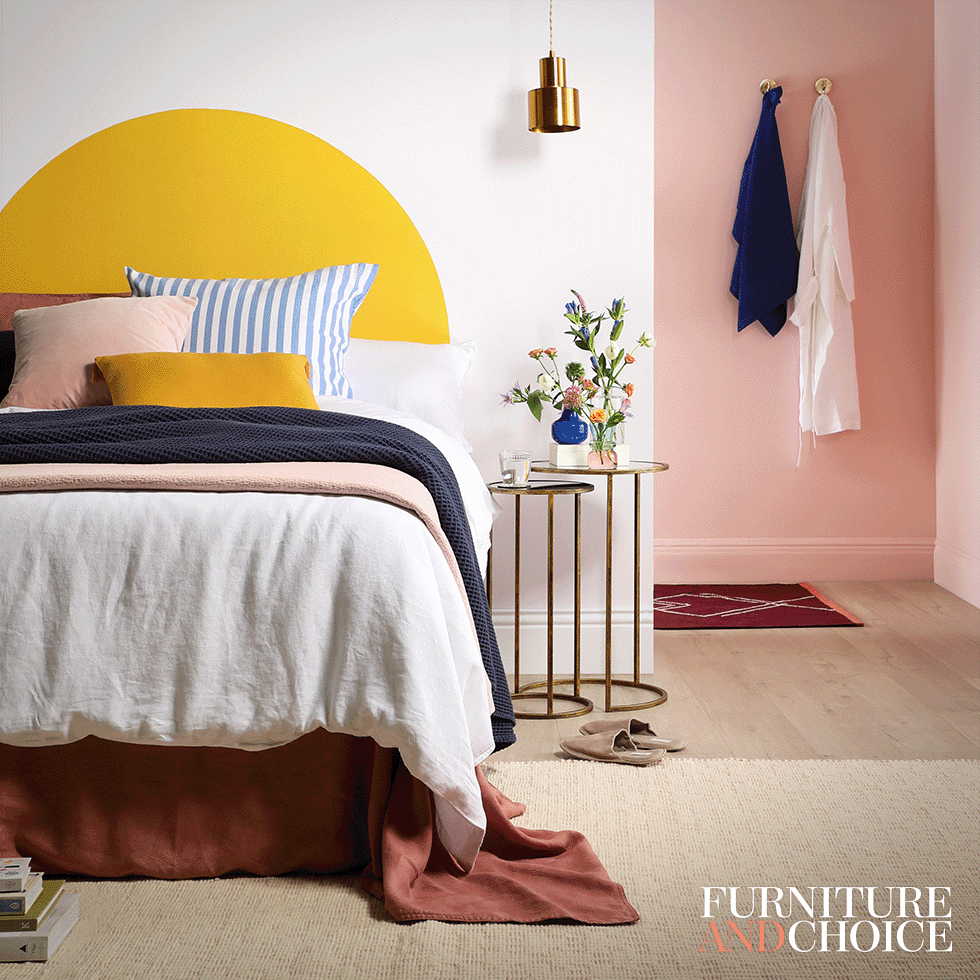 Pick a spot that will be the focal point (the first place where your eyes land when entering) of the room for your accent wall.
In our case, we wanted the arch to take on the appearance of a bed headboard so we measured the width of the bed to mark the position and length of the feature wall.
Step 1
Hammer in the nail or pin into the wall to mark the centre of the semi-circle of the arch.
Step 2
Tie a piece of string to the pin and then attach a pencil at the end of the string so that it's as close to the lead as possible. The string needs to be as long as the radius of the semi-circle. After that, hold the pencil in line with the pin and let the string guide you to create the top outline shape of the arch.
Step 3
Use a long ruler or spirit level to draw a line down on each side of the semi-circle.
Step 4
Mark the lines with masking or frog tape then paint between the lines in the colour of your choice.
Step 5
Let the paint dry overnight and then take the tape off.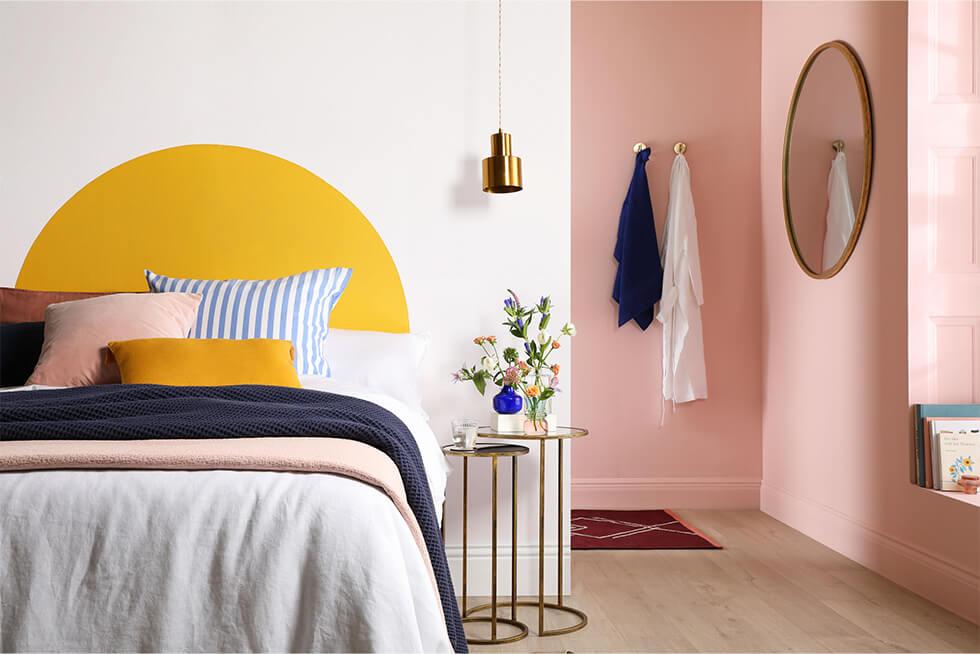 For that extra style statement, colour block the rest of your room to complete the look.