An eco-friendly DIY memo board to make with the kids
Running out of things to do at home? Check out our guide on how to make a kids memo board.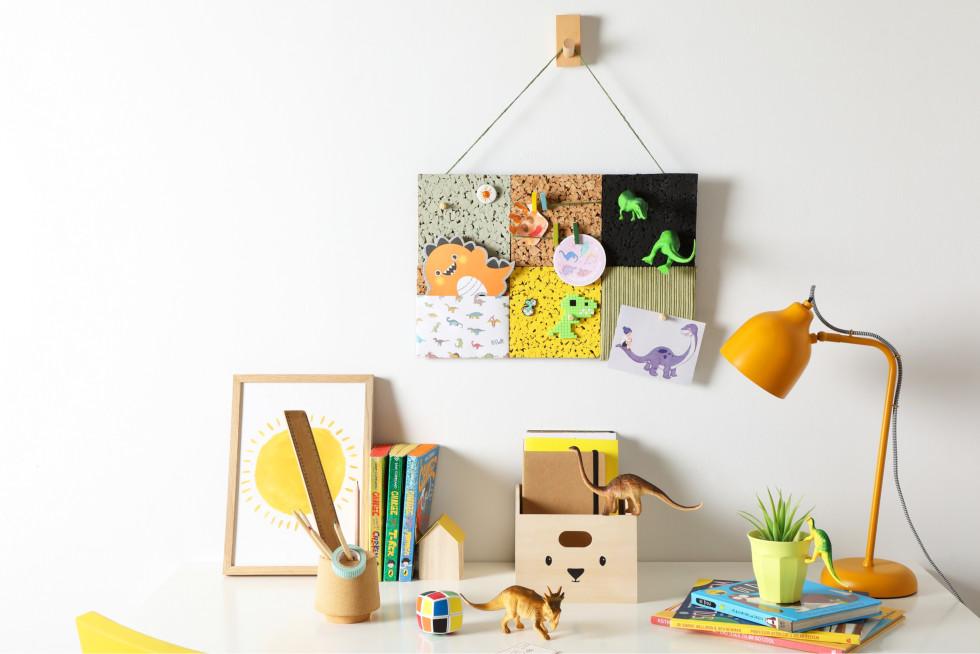 Making use of bits and bobs that your kids love, this easy project is a fun one to put together as a family.
With more time spent indoors these days, it may be quite challenging keeping the kids occupied. Starting an arts and crafts project is always a good idea and a fun bonding activity for the whole family. So why not bring an eco-friendly aspect to your project by creating a cork memo board? With the help of recyclable materials and other items that you have at home, it's a cute way to display your kids' photos and small mementoes while giving their space an added dose of zing. Check out our guide to get started!
What you will need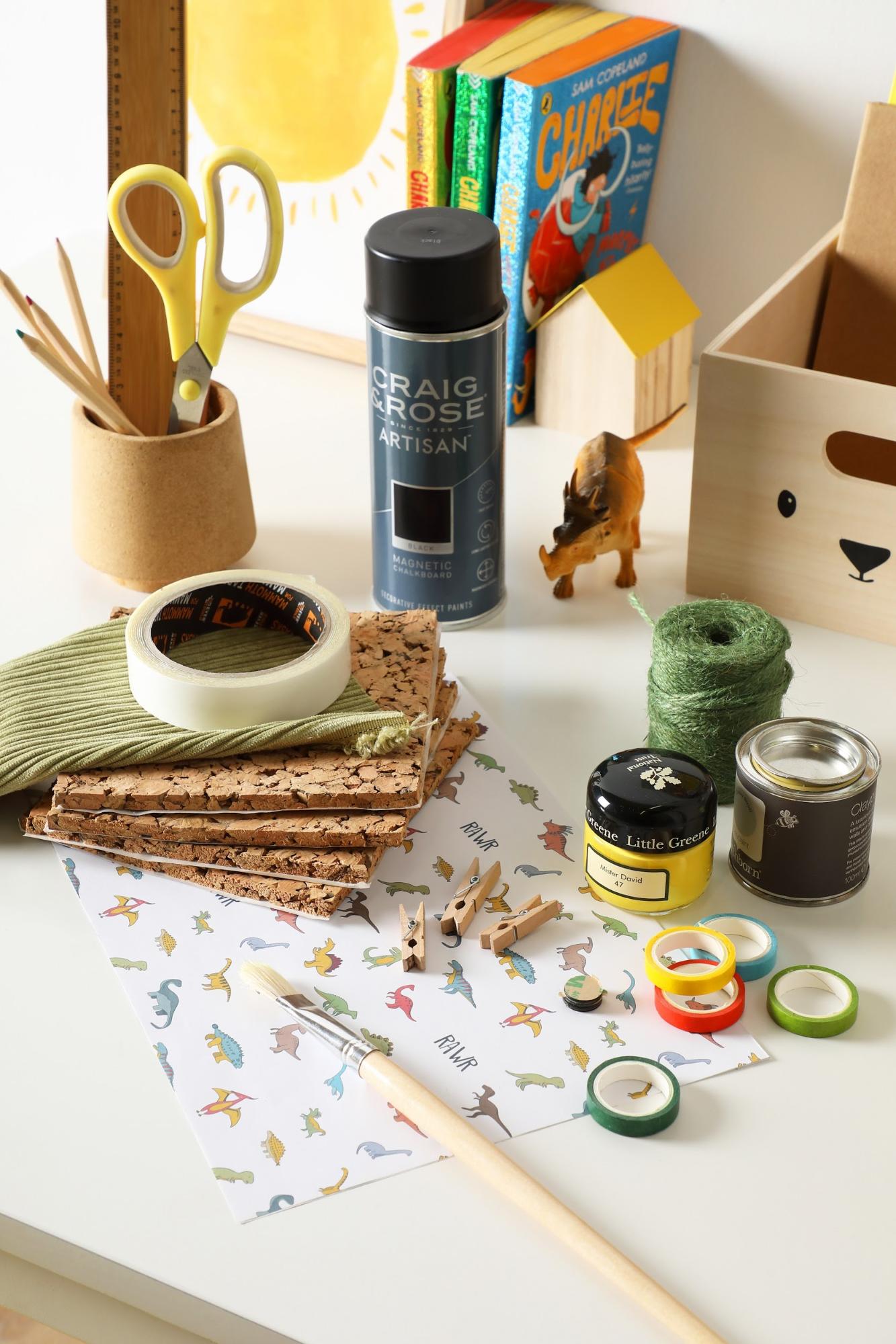 6 x cork boards (We purchased ours from The Range)
Scrap fabric
Paint
Paintbrush
Double-sided or gaffer tape
Magnetic Chalkboard paint (pick the colour of your choice)
Magnets
String
Scissors
Wrapping paper
Washi tape
Craft Pegs
Pencil & ruler
Cardboard
Step 1
For this memo board, each tile will have its own unique look. Start by spraying your first corkboard with magnetic chalkboard paint.
Step 2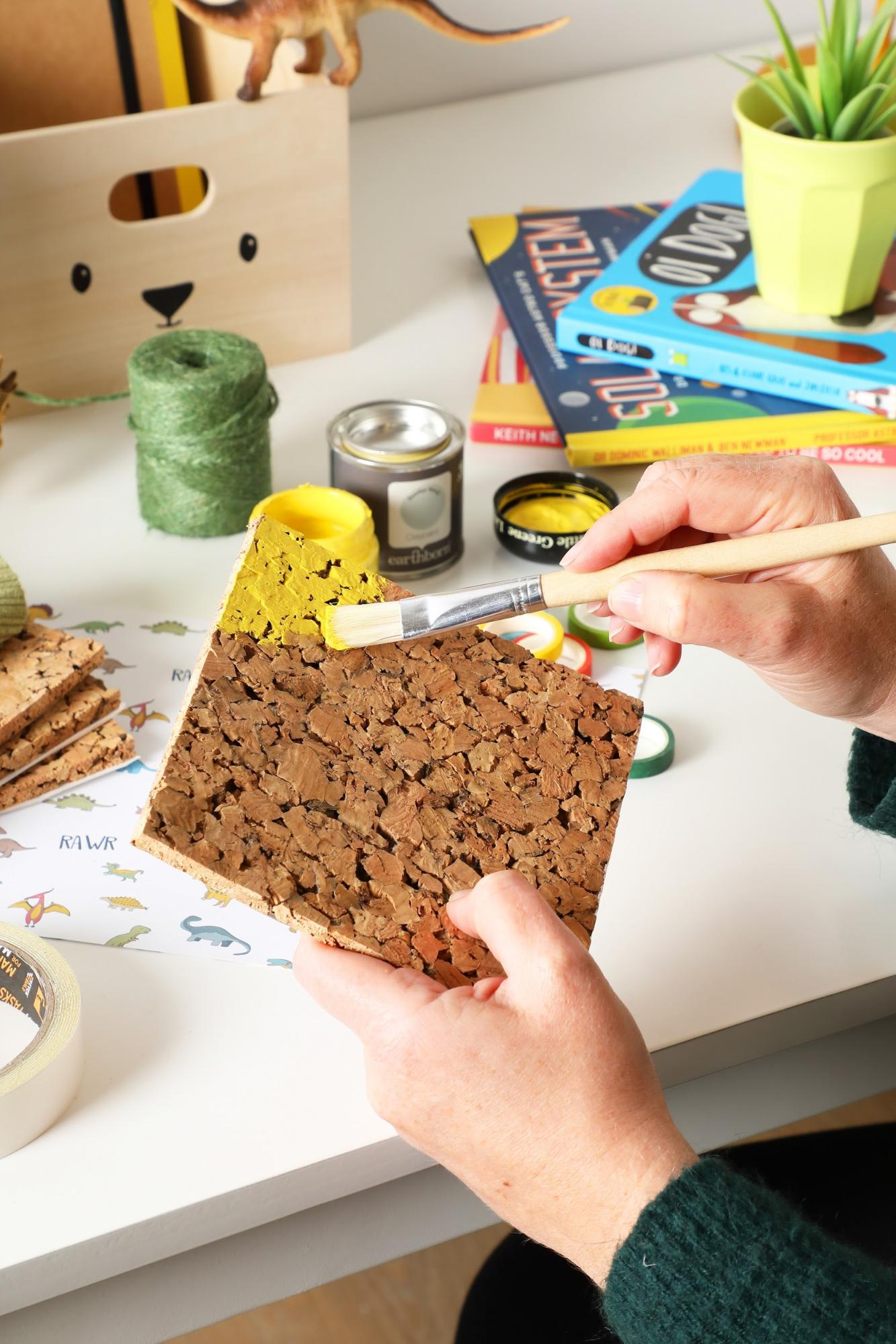 Take your second and third boards and paint it in the colours of your choice. We chose sunshine yellow and sleek grey for ours.
Step 3
For your fourth board, wrap and tie two pieces of string around it.
Step 4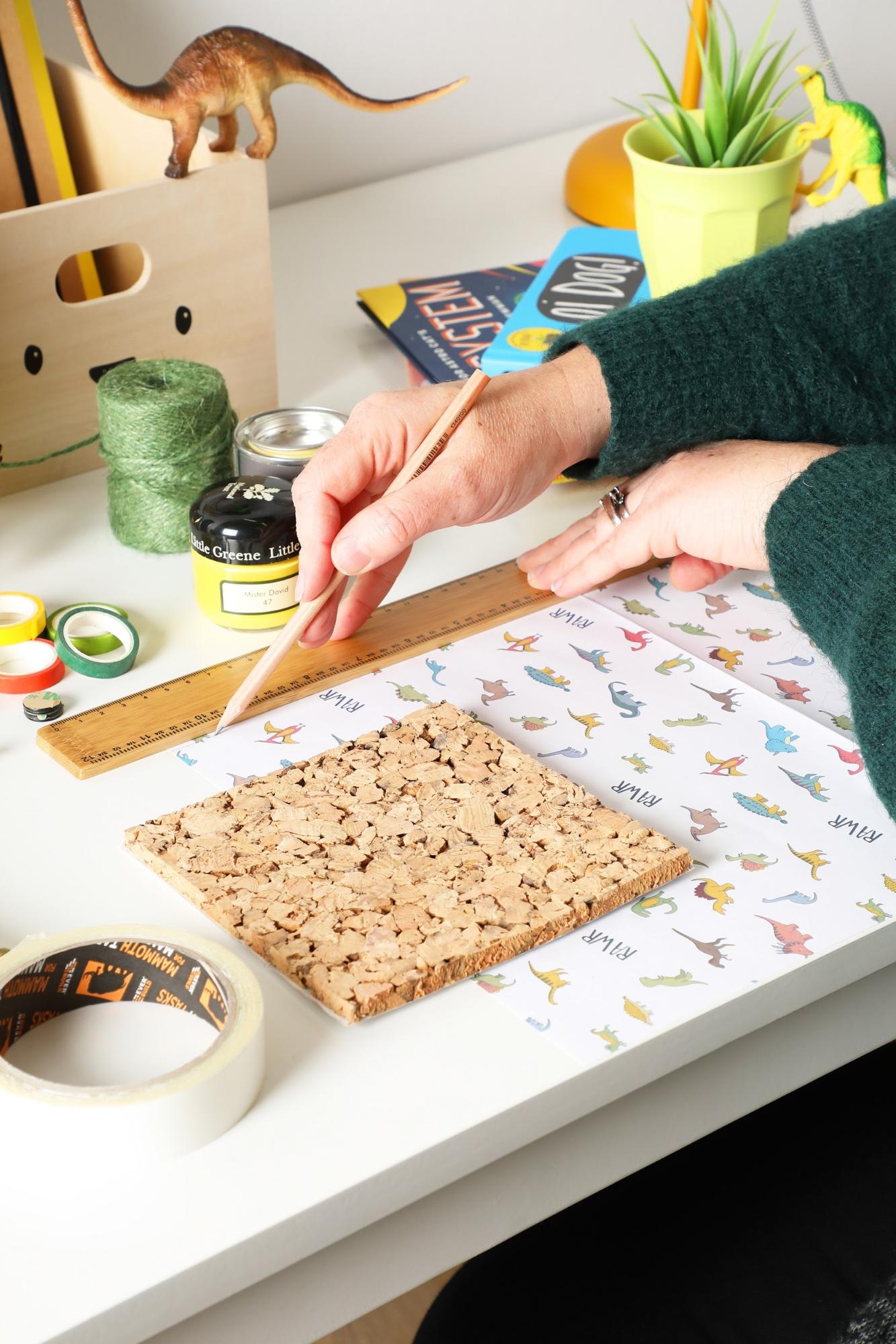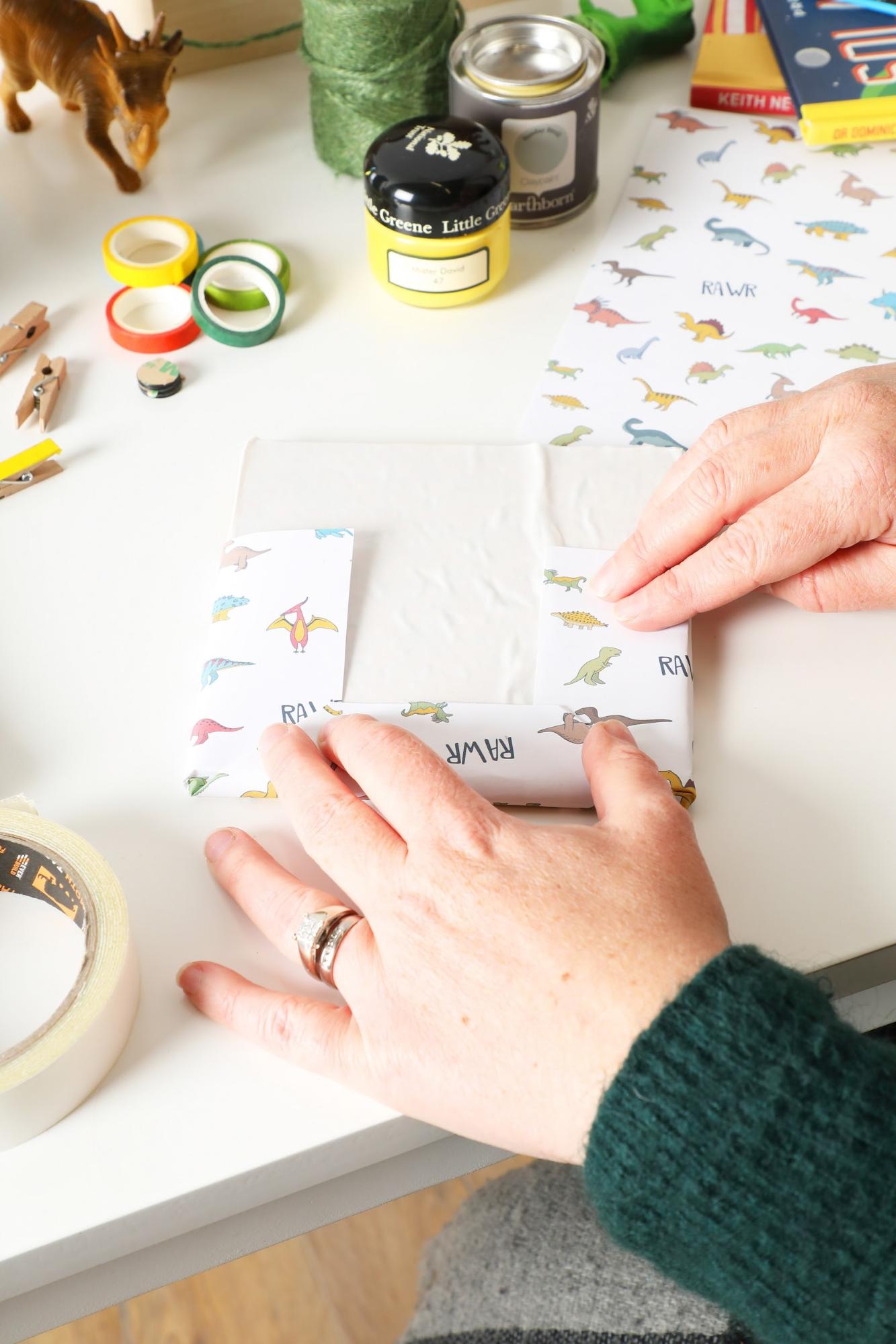 Measure a piece of wrapping paper to partly cover your fifth board. Then fold and secure it down with tape at the back of the board.
Step 5
For your sixth board, cover it in a fabric of your choice, then secure it with tape at the back. We picked corduroy for this one.
Step 6
Once all your boards are done, lay them all face down on their backs. Make sure each board fits snugly together before taping them in place.
Step 7
If you want to give your board more support, use a piece of cardboard to cover the entire back of the board then keep it in place with glue or double-sided tape.
Step 8
Cut a string the same length of your board and secure it at both ends with tape.
Step 9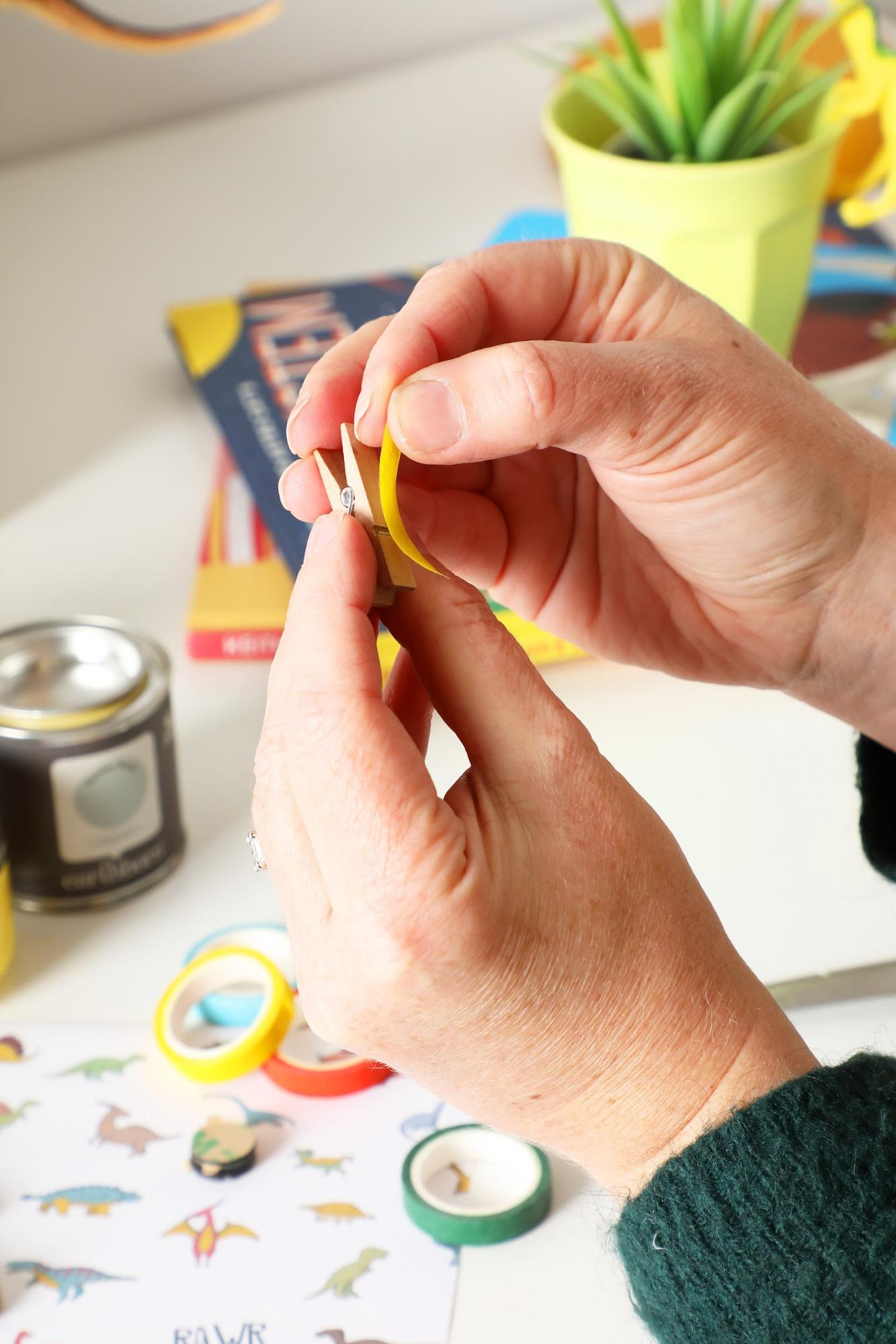 Cover your craft pegs in washi tape to make it stand out.
Step 10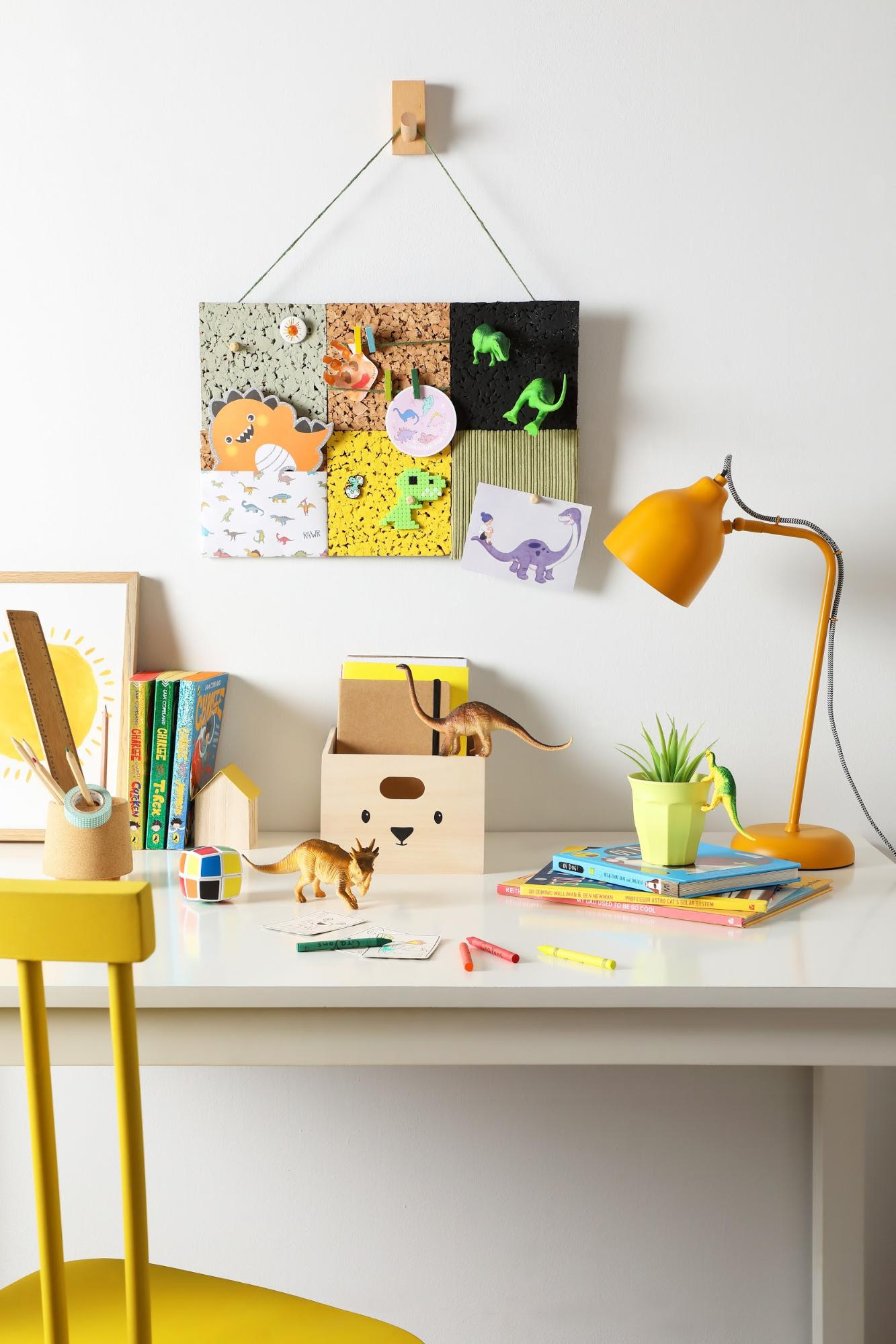 Now it's time for you to hang the board on the wall! Use a hanging strip to keep it in place.
Step 11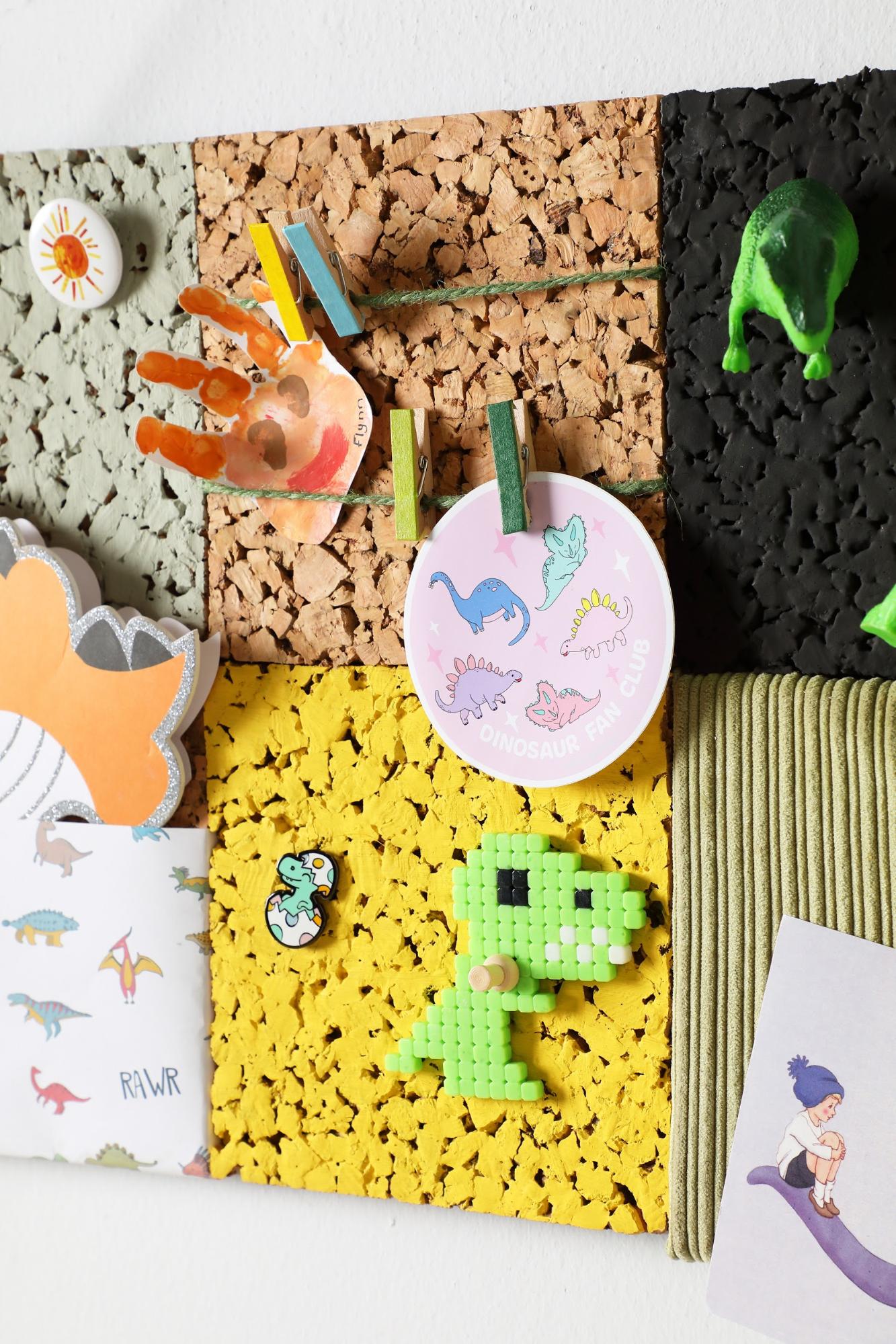 Decorate your boards with whatever you fancy. We chose a dinosaur theme for ours.
Bonus tip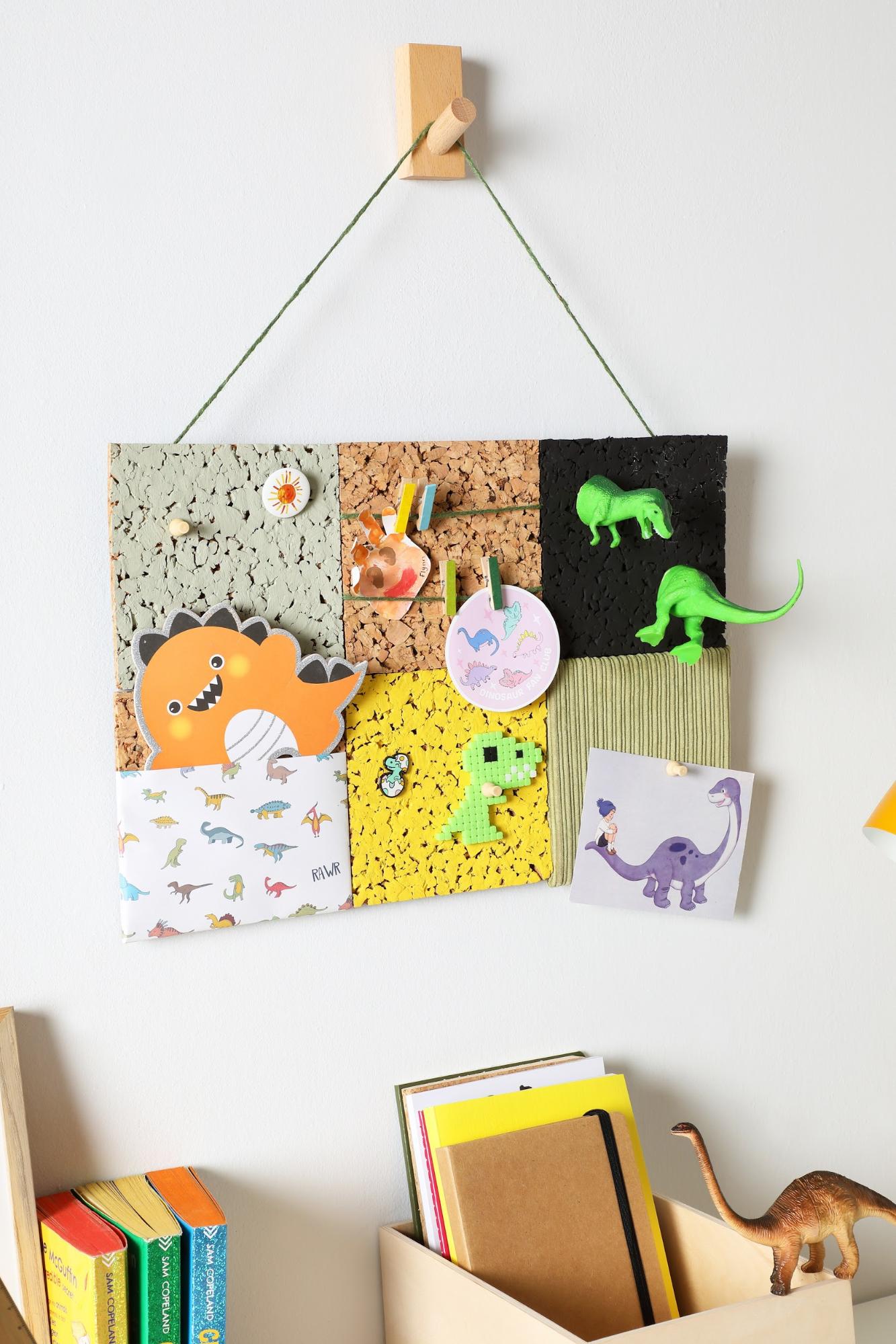 And since it's a dinosaur theme, we cut a toy dinosaur in half (yikes!) and then stuck magnets on each side to create two dino magnets. You could also try it with playdough or craft clay. This can be used to pin up small reminders or artwork.
If you're looking for more DIYs to occupy your time at home check out our natural air freshener guide.