Open plan layouts are an increasingly popular trend, and with good reason – they're beautiful to look at, encourage togetherness, and make the home feel bigger. And on top of all that, going open plan can add value to your home.
But if styling one room can be stressful, styling many rooms in one space presents its own unique set of challenges. With clever planning and a bit of imagination, putting together the open plan living area of your dreams can be a fun and rewarding experience. Here are 8 of our best ideas on how to maximise the potential of your open plan space!
1. Begin planning with invisible walls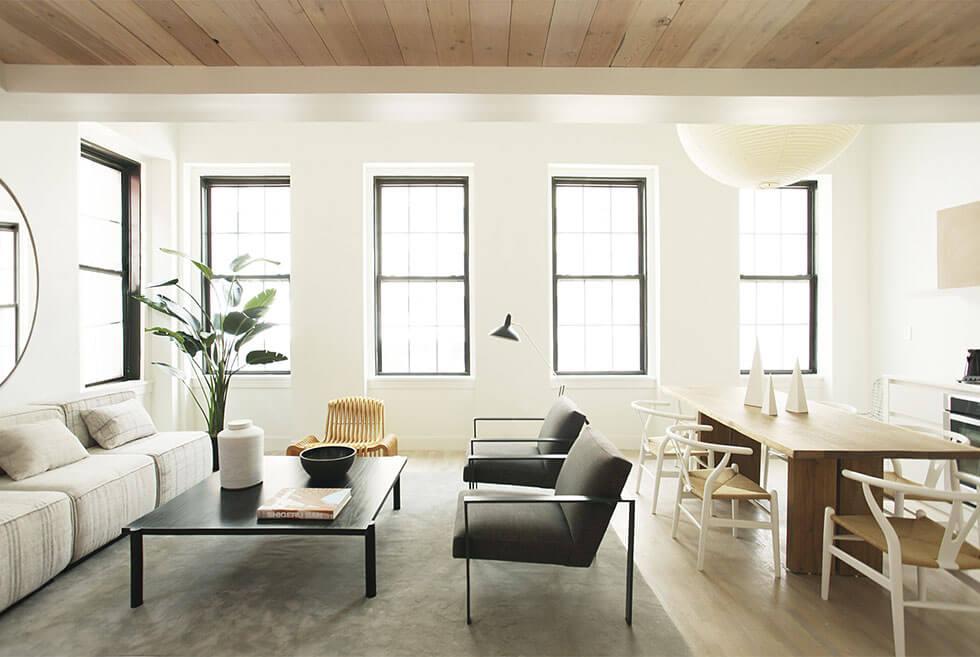 So, how do you plan an open living area?
First of all, walk through your space and assess its shape and flow - where are the windows, what textures are already there (brick, wood, shiplap, etc). And then put up imaginary walls.
Try to imagine what each part of the room is likely to be used for, since this one room is going to be where you entertain, relax, and eat. It's important to consider what furniture needs to be in each area, given how it's likely to be used, and how much allowance you need to leave for people to walk around without feeling crowded. It also allows you to take account of what already works, how you currently use your space, and what might need to be changed.
2. Use your furniture to create sections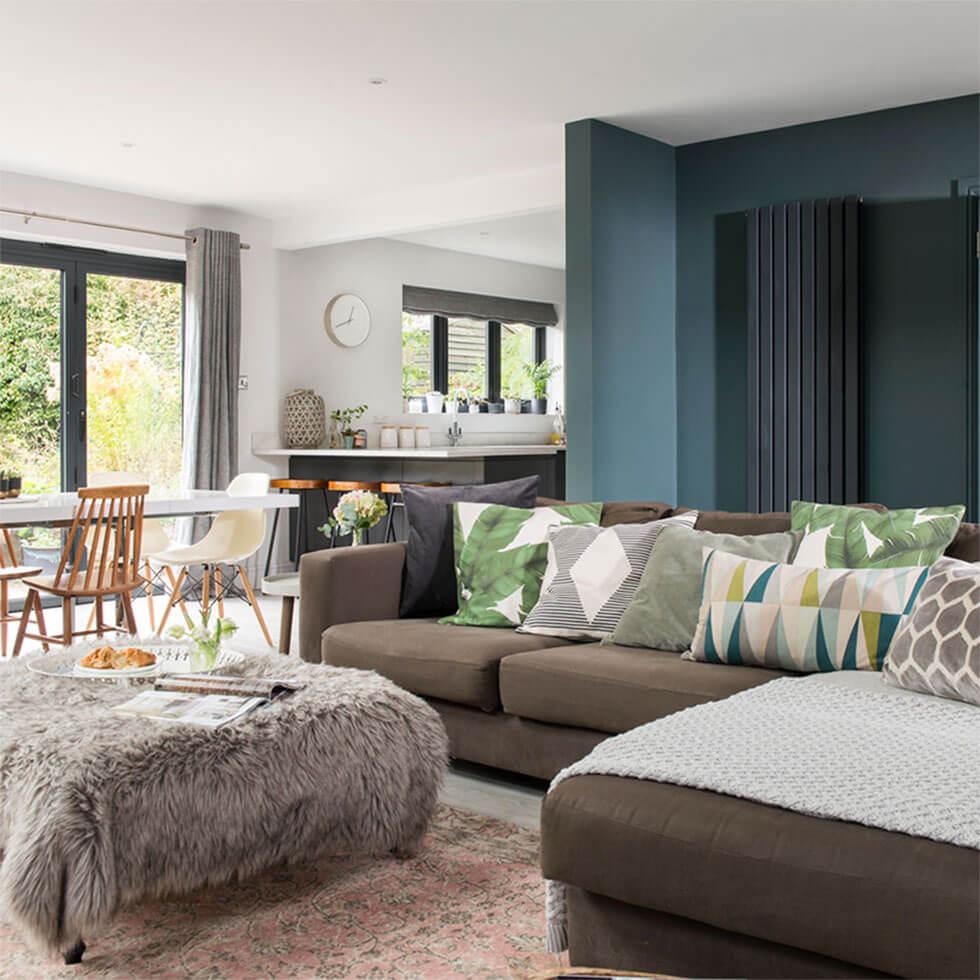 It's common to place a sofa against the wall, but in an open plan layout, this isn't always possible. A sofa can be used to create a low partition between areas, cutting across the open space to delineate your seating area. Facing towards other chairs and your sofa, an armchair can achieve the same effect without blocking the space off completely.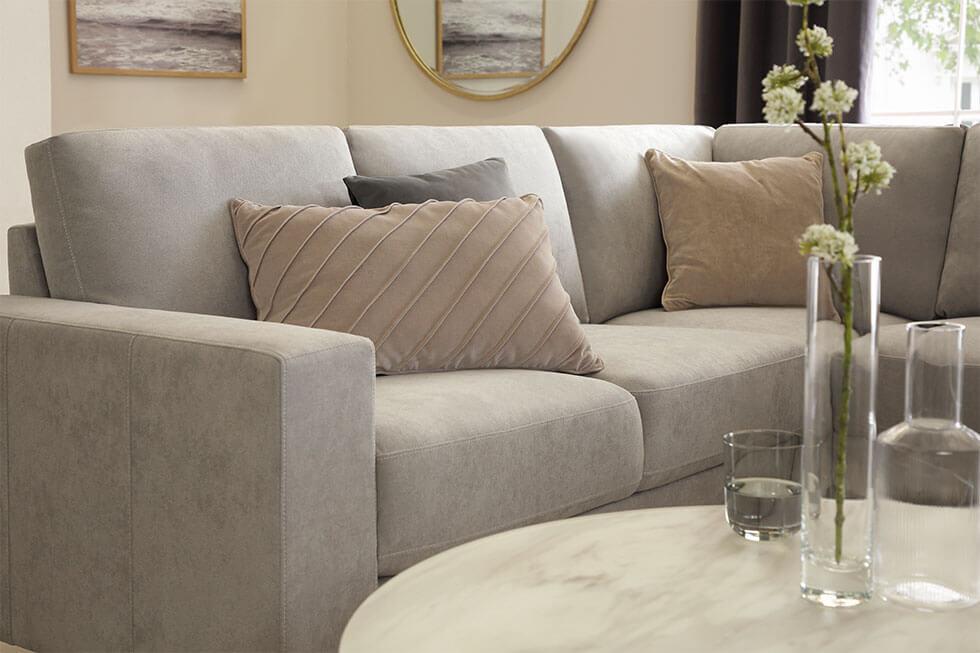 However, the real hero here is the corner sofa - or even an L-shaped sofa - as it will draw a line between the living room and other sections that share the same space, while offering flexible seating space for guests.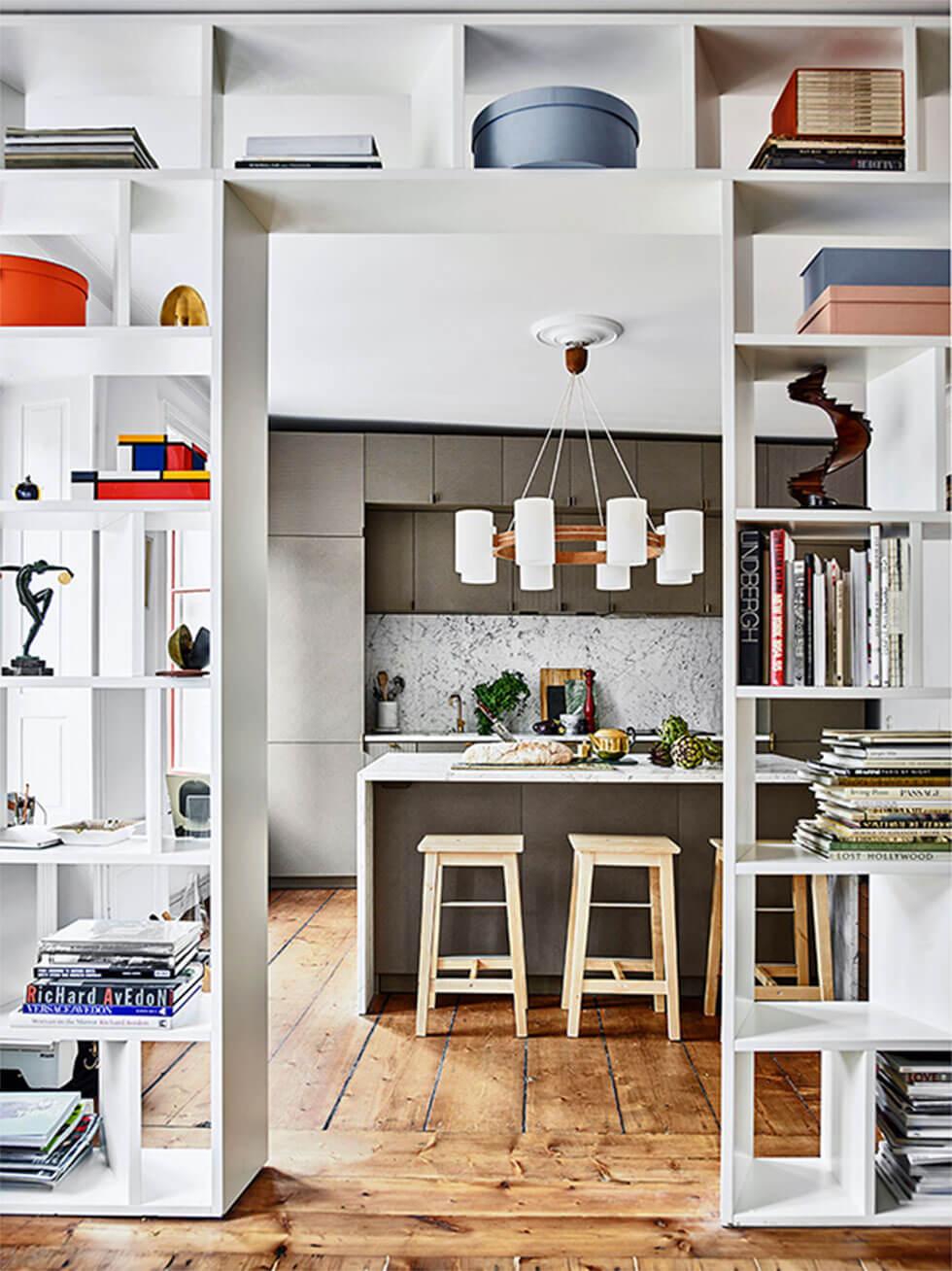 Meanwhile, shelving and consoles are fantastic for offering storage, while dividing your open plan living room. Avoid over-filling shelves and open bookcases to allow light to flow between areas.
3. Zone out cosy areas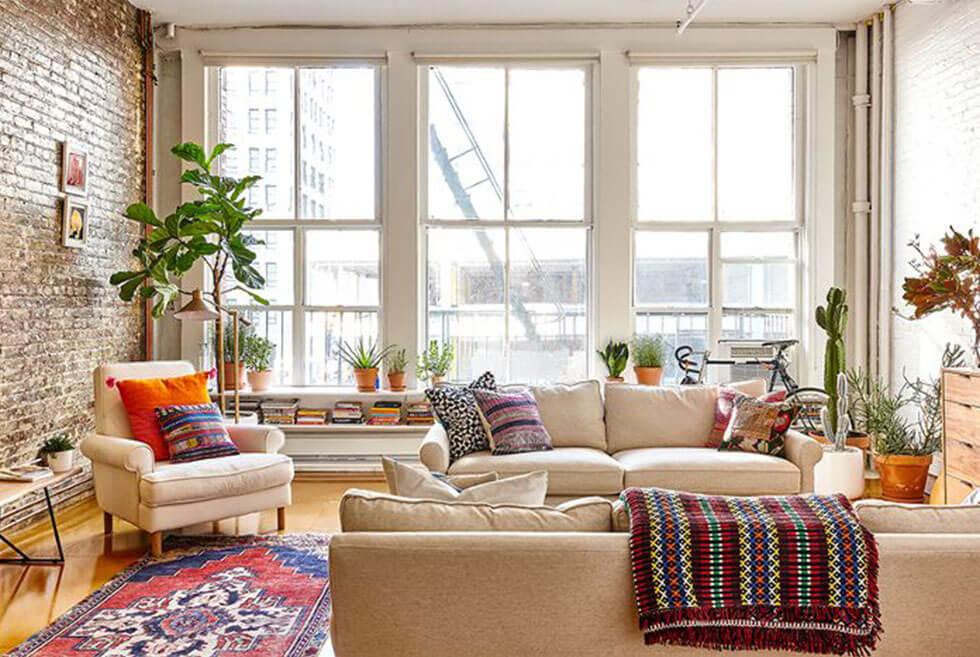 With an open space, you don't want it to feel cold and empty, which can be a problem when you have a large space to fill. To address this, zone out different areas and inject personality into each of them.
This can be done in a few different ways. For instance, having lighting of varying heights and intensity can help give a sense of intimacy. Opting for pendant lights over a dining table, and a chandelier in the living room can mark them out as distinct spaces, while a floor lamp will carve out a smaller section of the home.
And of course, don't underestimate the power of a good rug to delineate a space and alter the feel of an open plan space. If you want to have your cake and eat it too, this is also a good time to try and carve out designated nooks that are integrated into the space, but can still offer some privacy - this can be achieved by using curtains, or even plants to create a partition.
4. Experiment with paint and flooring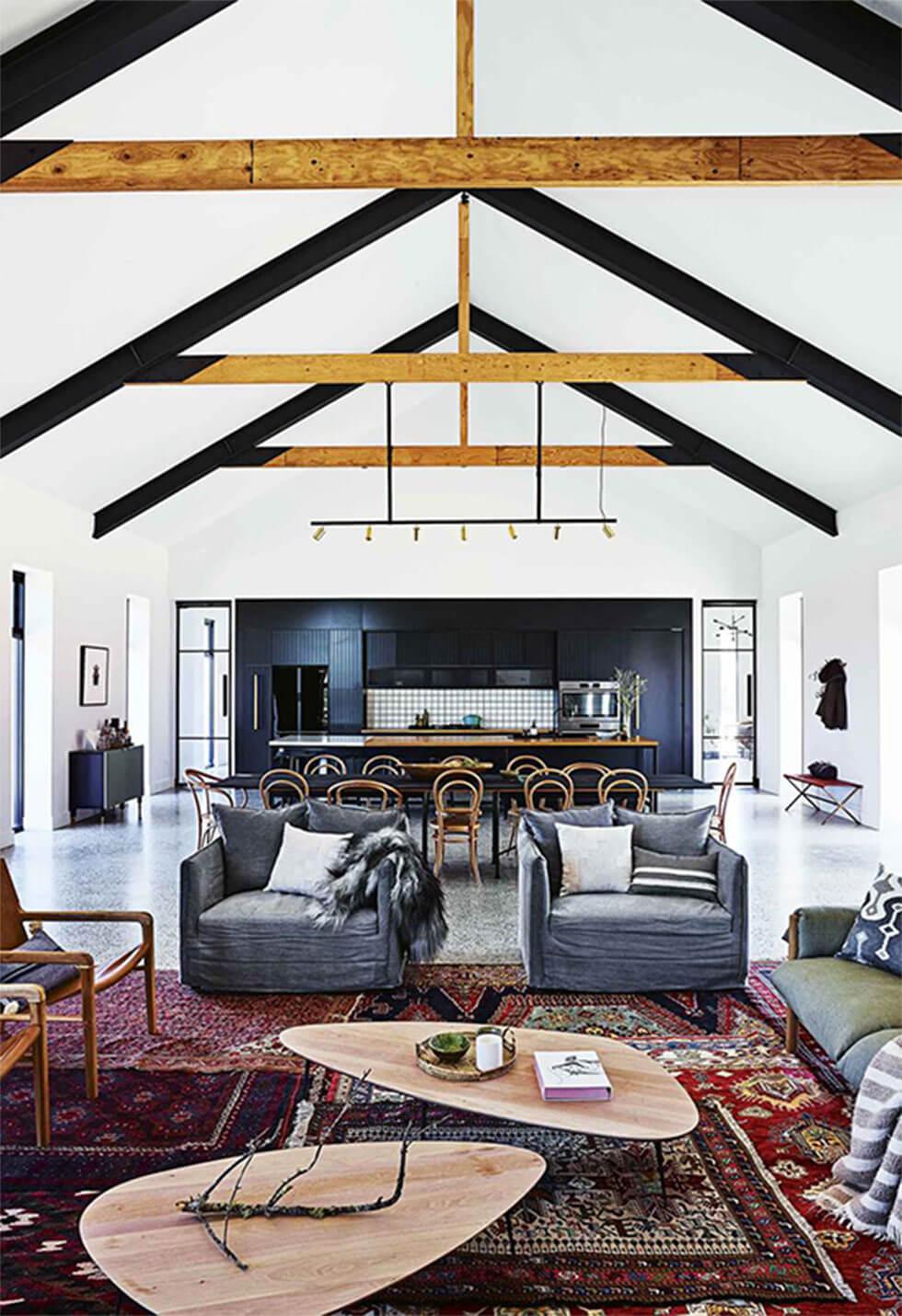 When it comes to creating visual interest and breaking up the space a little more, playing with paint and texture can be an easy way to do this. For instance, go with a feature wall to play with colour, or use different wall coverings, colours, or tiles to separate kitchen and living areas.
Using different flooring can also help to do this, with tiles in the kitchen being a practical choice, and wood in the dining and living area offering a softer touch.
5. Create focal points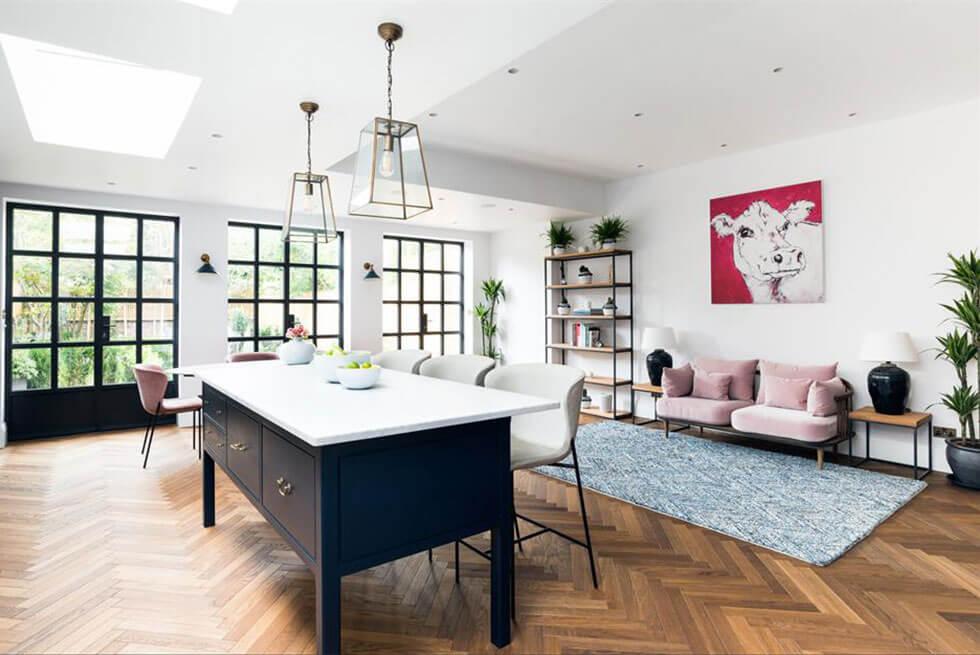 Another way to highlight the function of specific areas is to have a few standout pieces of furniture and décor placed in strategic locations. A statement sofa for instance, can add elegance to the living area, while modern artwork can add lots of personality to an otherwise minimal space.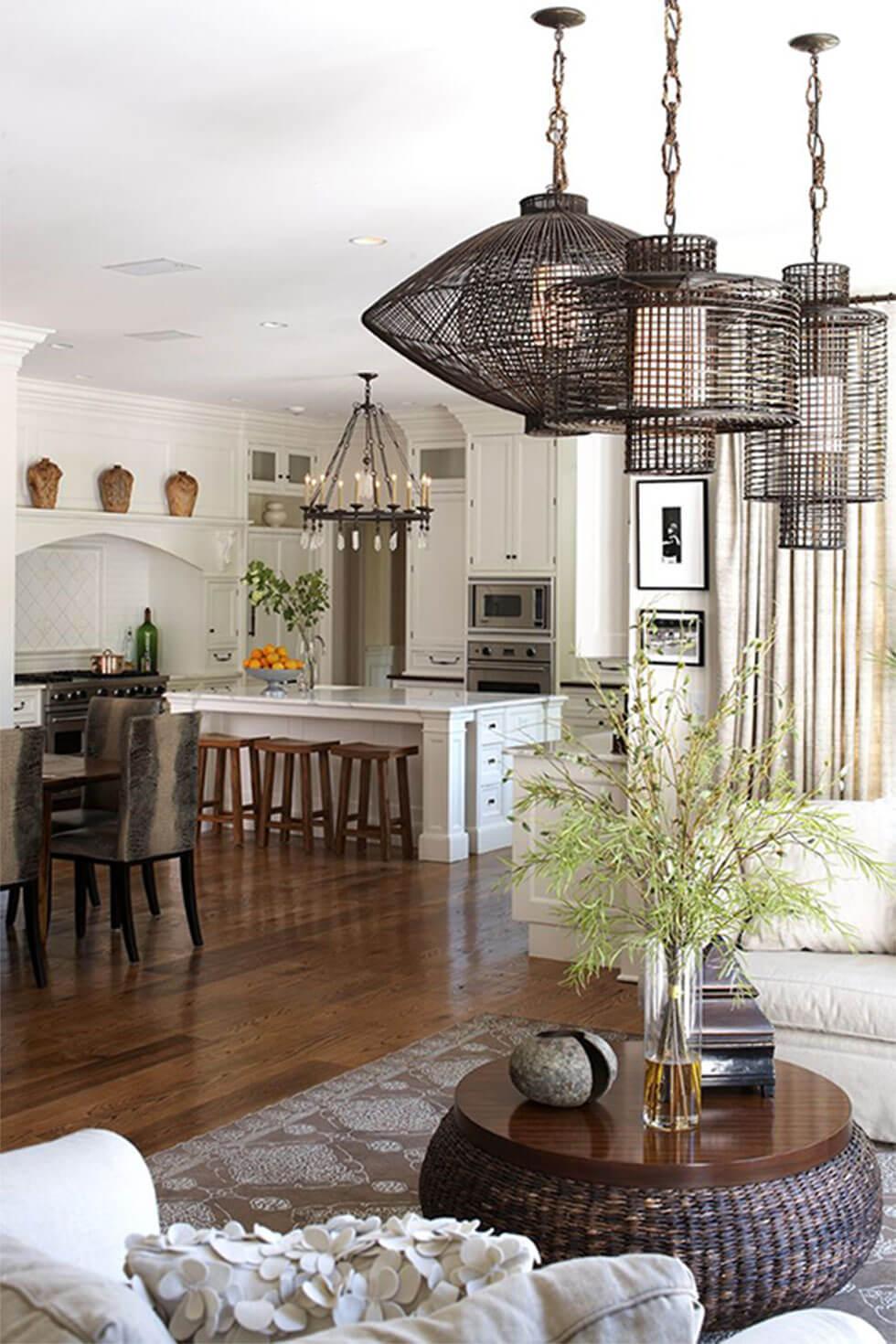 Bold lighting will also do the trick, pulling focus to both the living and dining rooms without competing. With all the different sections zoned out, this approach will look chic and eclectic, and not overwhelming.
6. Have thematic touches throughout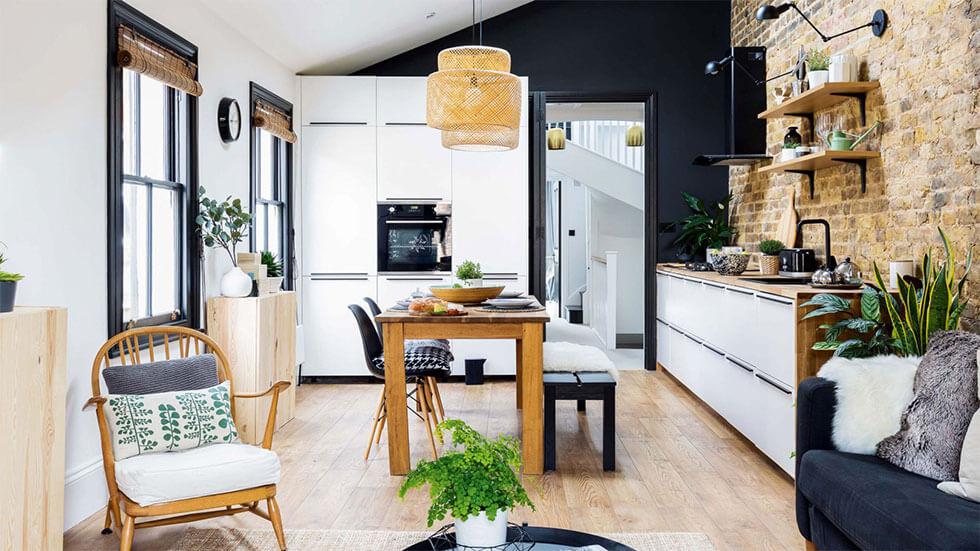 Take a cue from those statement pieces and carry repeating themes and colours throughout the space to create a cohesive look. For instance here, dark blue, wood and white echo one another throughout this open living and dining space, and create a warm, chic feel.
Of course, if you prefer a more bohemian, eclectic look, you can vary the décor and go with neutral or white walls, to tie it all together.
7. Plan for circulation and heating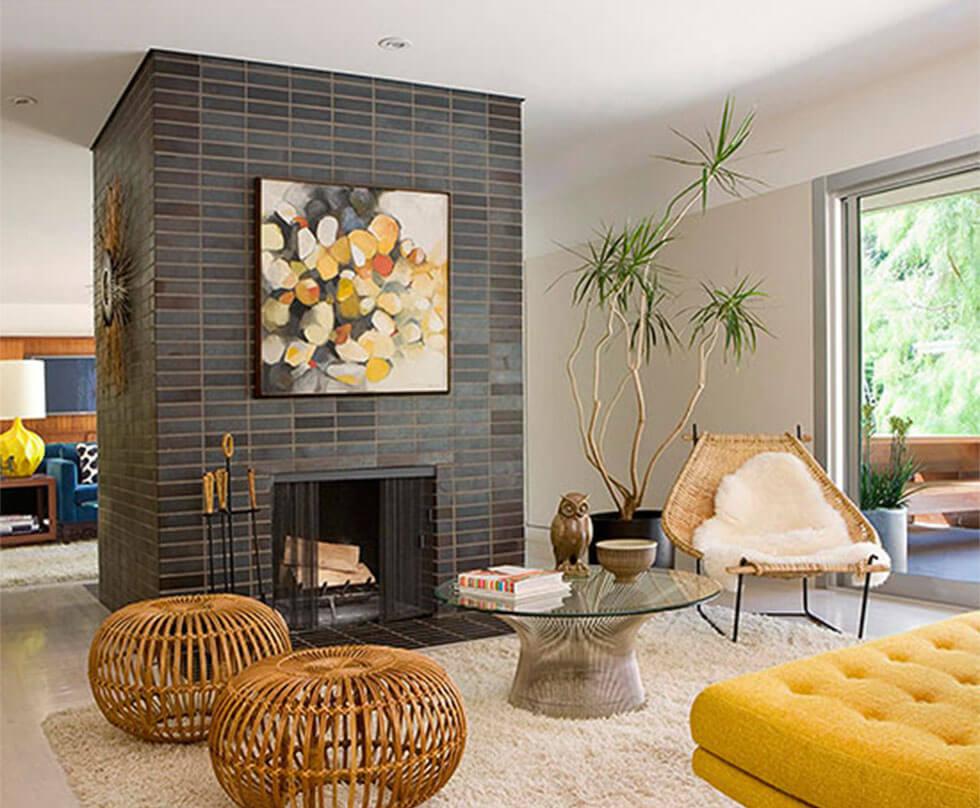 It's clear that there are many practical aspects that need to be taken care of. For instance, if your kitchen and living room are in the same space, smells and smoke need to be considered, so make sure you have a good extractor for cooking.
But another question is heating for an open living space. This can be tricky, since it's a larger room to warm up, so it all comes down to careful placement of your radiators or fireplace. If you have the budget for it, a double-sided fireplace can work wonderfully in between spaces bringing warmth, and practicality to your home, without blocking too much light.
8. Factor in the outdoors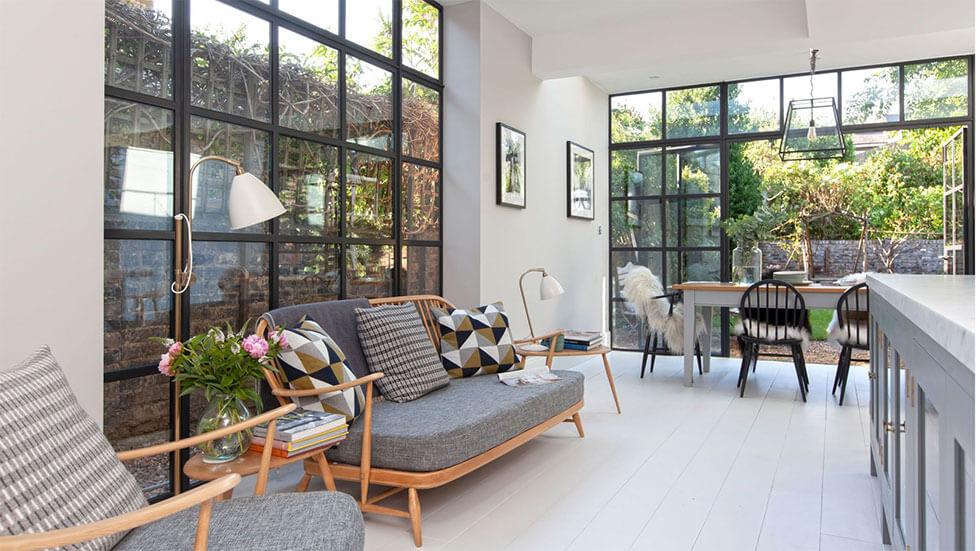 Finally, part of the appeal of open plan living is having an airy space - and if the outdoors could be a part of that, all the better. Being able to have a view of your garden or backyard, and letting in natural light is a huge bonus if you can have it.
So if you already have large windows and sliding doors that open out to the garden, that's great! But if not, it's worthwhile to include that into the design and building process and have windows that allow light and the view to shine. Of course, this can feel like a more appropriate idea for summer - which is where having curtains comes in. Aside from the heating solutions we discussed above, having curtains as a layer of insulation in autumn and winter will go a long way.