Product description
Go for a grand look with the impressive Chatsworth dining table.
Its ornate double pedestal base and beautifully lacquered table top are a perfect blend of elegance and character.
Bring a relaxed formality to your dining room with the handsome Carrick chairs.
Table
A traditional style extending dining table
Supported by a double pedestal trestle base
Coated in a warm oak finish
Comfortably seats up to 6
Extends in seconds from 150cm to 180cm
Note: To keep your table looking its best, always use place mats to protect the table top and prevent scratches. Do not use abrasive or corrosive products to clean the table. Wipe clean with a soft, damp cloth and dry with a soft duster. Make sure accidental spills are dealt with immediately.
Chairs
A classic dining chair
Upholstered in soft ivory bonded leather
Featuring tailored stitch detailing
Well-padded seat made with high quality, high density foam and fibre upholstery
Supportive back rest for a comfortable sit
Made from a solid hardwood frame
Frame is coated in a natural oak finish
Product requires home assembly
---
Dimensions
Chatsworth Oak 150-180cm Extending Dining Table
Overall length:
180.0 cm
Overall height:
77.0 cm
Overall width:
90.0 cm
Table length before extending:
150.0 cm
Table edge thickness:
8.0 cm
Leg width:
2.0 cm
Carrick Ivory Leather Dining Chair (Oak Leg)
Overall height:
103.0 cm
Overall width:
49.0 cm
Overall depth:
63.0 cm
Seat height:
50.0 cm
Seat depth:
44.0 cm
---
---
---
Real customers, real homes
Show us how you've transformed your home! Tag us on Instagram @furnitureandchoice
---
0% finance
Spread the cost with interest-free credit on orders above £350. Select your finance plan at checkout.
Price : £899.990% finance
How to apply
Add the items to your basket and proceed to checkout
Select from the finance options available
Continue to pay and complete the Deko application form. You will receive an immediate answer and, if succesful Deko will take your deposit
What you need to know
We offer finance by Omni Capital through the Deko platform
To be eligible for finance, you must be at least 18 years old; have a gross annual income each year of more than £5,000; are a permanent UK resident and have lived in the UK for at least 3 years; have a UK bank account capable of accepting Direct Debits; are not currently bankrupt, subject to an Individual Voluntary Agreement (IVA), or have any country Court Judgements (CCJs); provide an email address so your documentation can be emailed to you; your application must be in your name only, and delivery must be to your registered address - we cannot deliver to an alternative address
Notes
If your application is declined you have the option to continue with the order by paying by card
We can only reserve your items once your finance application has been approved and your deposit paid
You have the right to withdraw from your credit agreement within 14 days following receipt of the executed agreement. Full details on how to do this will be included in the agreement
Furniture Choice Limited is authorised and regulated by the Financial Conduct Authority, register number 719600 and act as a credit broker and not a lender. Finance is provided through the Deko platform by Omni Capital Retail Finance Limited. Omni Capital Retail Finance Limited is authorised and regulated by the Financial Conduct Authority (register number 720279).
Deko is a trading name of Pay4Later Ltd which act as a credit broker and not a lender. They are registered in England and Wales (company number 06447333) and authorised and regulated by the Financial Conduct Authority (register number 728646). For more information please go to www.dekopay.com/support or visit www.dekopay.com.
FAQs
Do you offer 0% finance?

Yes, interest-free finance is available for orders with a minimum value of £350.

Will shopping on finance affect my credit score?

It may affect your overall credit rating. We recommend checking with credit reporting agencies if you have queries about your credit score before placing an order with us.

What methods of payment do you accept?

Visa, MasterCard, Maestro, Solo, and PayPal. We offer finance by Omni Capital through the Deko platform, and you can also pay by BACS – just call us to reserve the products while we wait for your payment to clear.

How does 0% finance work?

Your first Direct Debit payment will be taken approximately 14 days after you receive your purchase. This will show on your statement as a payment to your lender. You have the right to repay all or part of the loan early at any time. If you decide to return your items within 30 days of receipt, just contact us and we'll cancel your application, and the lender will refund your deposit and let you know of any outstanding balance if applicable.

Can I order over the phone?

Is it safe to order over the internet?

Yes. Our website is secure and all sensitive information is encrypted.
Free delivery
All deliveries are free in mainland UK and the Isle of Wight.
Enjoy fast, free delivery when you shop with us.
Select your delivery date at checkout if your item is in stock and you're all set!
We deliver Monday to Friday between 7am and 7pm, excluding bank holidays.
When your order is dispatched, we'll send you an email to let you know it's on its way.
Two-man delivery
You'll receive an estimated 2 hour time slot the evening before your delivery and our drivers will call you up to 15 minutes before they arrive.
Your order will be delivered into your room of choice (subject to suitable access)
Delivery is up to the second floor only
A signature is required
Please advise if you would prefer an "over threshold" delivery so that the drivers do not need to enter your property or request a signature
Free returns
30-day, full money-back guarantee on all products.
Return your items free of charge. Simply let us know within 30 days of receipt and we'll come and collect.
Items should be in their original condition and packaging, ready for collection. Once collected, you will be refunded in full, including any delivery charges within 2 working days.
How to arrange a return:
Call us on 0333 015 0000, email us at info@furniturechoice.co.uk or contact us on live chat. We'll set up a date and time to collect your order.
Your items must be unassembled.
Pack the items back into their original packaging. If you don't have the packaging, let us know and we'll send you some more.
Keep the items in a clean and dry place, ready for collection.
Once collected, your refund will be processed within 2 working days.
Please note:
Items for return should be in their original condition. Please take good care of them while they're in your possession
For hygiene reasons we are unable to accept the return of any mattress, divan or mattress protector where the original packaging has been removed or where the item has been used
Items that require assembly should be unassembled and placed back in their original packaging
Please do not order multiple items – we offer one return per customer. For example, please don't order the same or similar products in multiple colours or sizes to see which you prefer
10-year dining table frame guarantee
Your dining table frame is covered against manufacturing faults within 10 years excluding wear and tear. See exceptions below.
In addition, your table and chairs are covered for 1 year against manufacturing faults on the table top, extension mechanism, legs, joints, chair frame, upholstery, springs, foam and fibre filling, and webbing.
Your statutory legal rights remain unaffected.
Guarantees do not cover:
if the care instructions have not been followed
general wear and tear such as scratches, marks, stains, fading or the softening of cushion fillings from normal, everyday use
if there is any evidence of damage or misuse
if the product has been incorrectly moved such as dragging or dropping
if the product has been used in a commercial or non-domestic environment
if damage or faults have been caused due to a domestic move
if the product has been exposed to excessive heat, moisture or sunlight
if the product is in an unsanitary condition or damage has been caused by pets
if a third party fabric protectant has been applied to the furniture
if the product has been modified or repaired
if the product is not regularly maintained such as tightening loose bolts
clearance and ex-display items
if the product has been exported outside mainland UK including Channel Islands, Northern Ireland and Scottish Islands
Ready to assemble
Ready-to-assemble (RTA) are units that arrive in a kit. They provide all of the materials and tools necessary for the consumer to assemble the cabinets on site. ... The kits contain everything the consumer needs to put the cabinets together, including wood, screws and hinges.
Ready assembled
Product comes ready assembled.
Pocket sprung seats as standard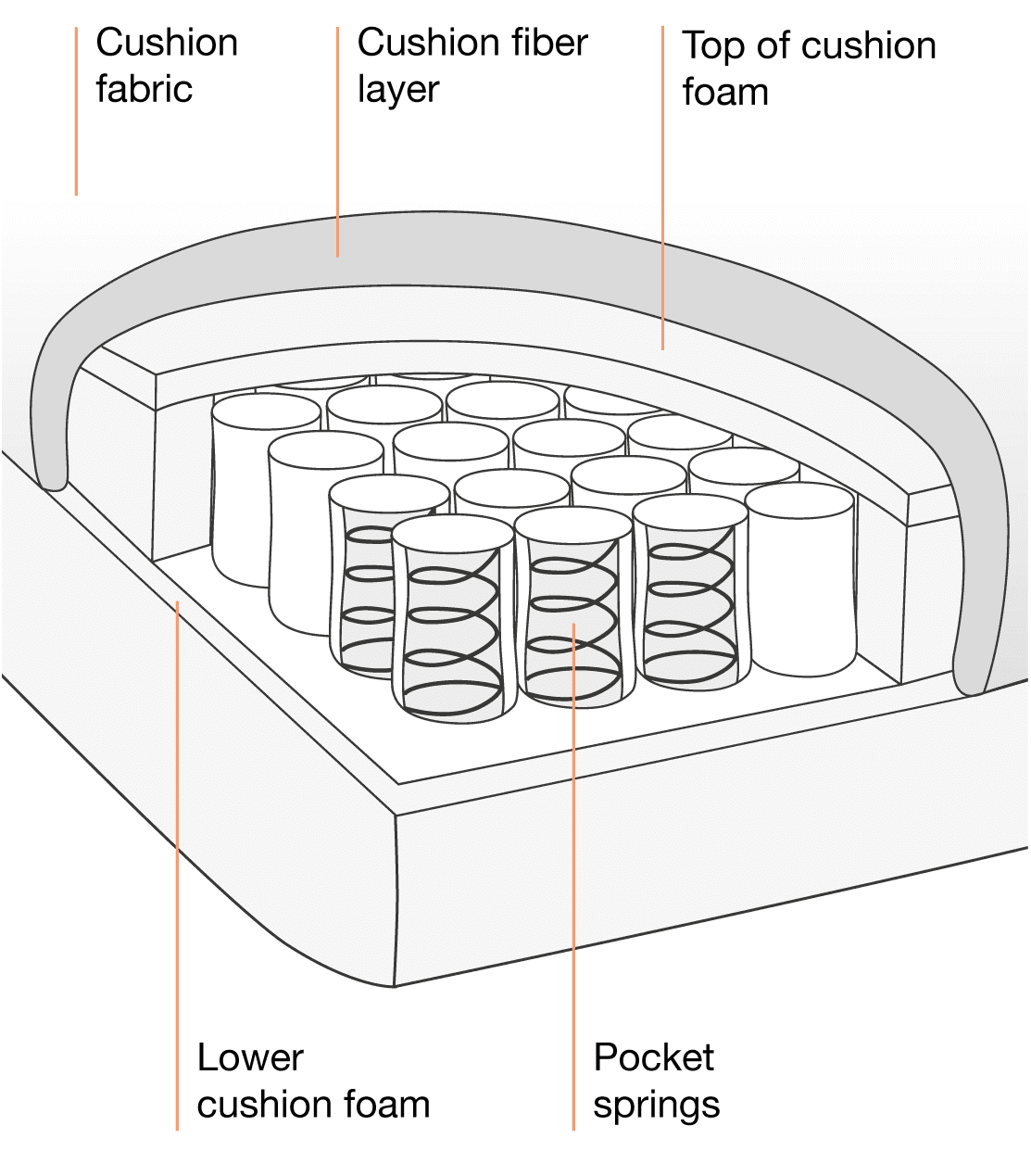 This sofa comes with pocket sprung seats at no additional cost.
Where other retailers charge for an upgrade, this sofa comes with pocket sprung seats as standard.
Pocket sprung seat cushions retain their shape and firmness, giving you the same level of comfort and support each time you sit down. As opposed to fibre-filled seat cushions, pocket sprung seats do not require plumping and are not prone to sagging — keeping your sofa looking its best for longer.
Sprung slats as standard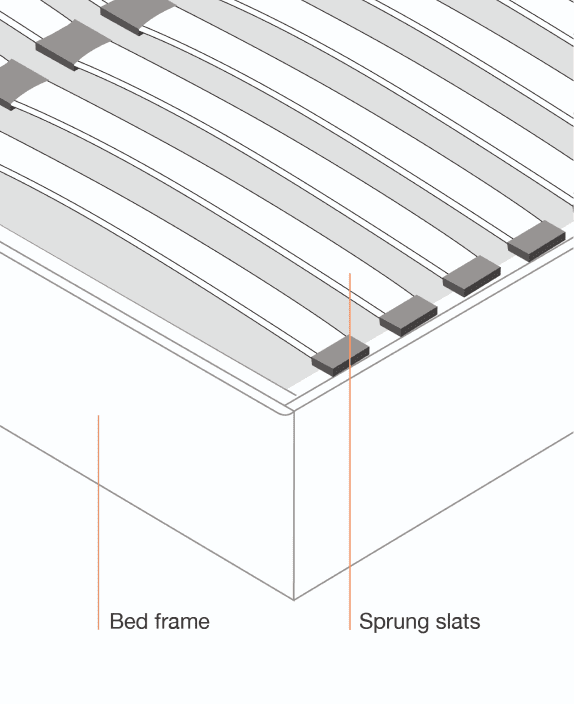 This bed comes with posture sprung slats at no additional cost.
Where other retailers charge for an upgrade, this bed comes with a sprung slatted base as standard.
Sprung slats are gently curved wooden supports that work with your mattress to offer you additional comfort and a natural bounce. As opposed to solid slats which are flat and rigid, sprung slats act as a shock absorber and help to keep your mattress in shape for longer.
Product specifications
—

Chatsworth Oak Extending Dining Table with 6 Carrick Ivory Leather Chairs
Order your free swatch
Please fill in your details below to receive your free swatches by first-class mail.
---
Your personal data is collected in accordance with our privacy policy.
Chatsworth Oak Extending Dining Table with 6 Carrick Ivory Leather Chairs
Your shopping cart (0)
Your shopping basket is empty.